Though it has more than 70,000 plays, presumably from die-hard hip-hop heads, the mainstream is apparently completely unaware that he's still producing and that his message is still worth listening to.
True to his professional history of activism and musical expression, Bey's new song, which repeats the hook "you got needs and wants/I hope you got what you need and you need what you want," seems to be a nod to black people's ongoing fight for survival in any number of contexts.
The rapper has been living in Cape Town with his family in self-imposed exile to fulfill that need. However, he made headlines in January when South African authorities arrested him for possession of fraudulent documents and overstaying his visa. 
In the aftermath of the arrest, Bey created more ripples when he released a freestyle track called "No More Parties in SA" to express his bewilderment at being arrested and detained in South Africa. He also went on to announce that he's retiring from music and film via his friend and fellow rapper, Kanye West.
Hopefully, these latest incidents won't become the legacy of one of hip-hop's giants.
While Bey has largely disappeared from the hip-hop game, his trailblazing story shouldn't be swept under the carpet and trampled on by the appropriation politics of an increasingly popular radio-edit hip-pop that is stealing the glory of a truly inspired and meaningful art form.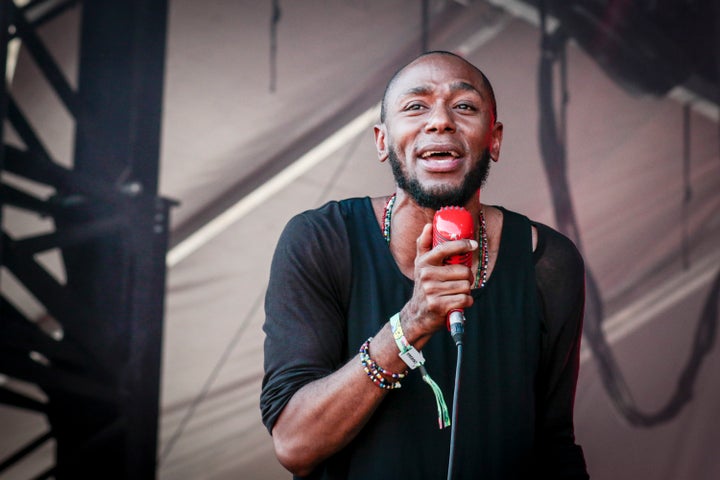 Bey has always been a controversial performer and artist; not one to shy away from using his creative platform to shine a light on social injustice. Many may have forgotten about his enduring political activism, which helped spark the Black Lives Matter movement that's recently been set ablaze by the unjust killings of Trayvon Martin, Tamir Rice, Michael Brown and others.
Bey's 2000 Hip Hop for Respect Project, organized with Talib Kweli, his partner in the Black Star rap duo, was a bold and vocal protest against the 1999 police shooting of Amadou Diallo, an unarmed West African immigrant who was shot at 41 times by four white police officers in New York City. A multitude of emcees featured on the EP, including Dead Prez, Rah Diggah and Pharoahe Monche. In the same year, Bey performed at a benefit concert for political activist and Black Panther Mumia Abu-Jamal, who was on death row for killing an officer.
In 2006, he infamously performed his song "Katrina Clap" outside New York's Radio City Music Hall, where the MTV Music Awards were being held. It was a pointed critique of what many African-Americans viewed as President George W. Bush's limited aid to the predominantly black victims of Hurricane Katrina. Bey drew crowds, and that, in turn, got him arrested for not possessing the correct permits for the performance.
Many may have forgotten about Bey's enduring political activism, which helped spark the Black Lives Matter movement.
The history of slavery, segregation and institutional racism goes to show that all are not equal before the law, and the need for the Black Lives Matter movement is a stark reminder that this remains true. Often, the only way to unravel unjust laws is to challenge them. 
"My country is called Earth. This whole thing belongs to everyone that's on it," Bey said in the Beats with Dre interview. "If there's anything I can do with my career, it's to hopefully encourage the generations around me and after me to have that world view."
Protest music and artist activism like Bey's are important ways of giving voice to the Black Lives Matter movement and keeping up the momentum of confronting systemic injustice. One can only hope Bey will reconsider retiring.
Calling all HuffPost superfans!
Sign up for membership to become a founding member and help shape HuffPost's next chapter