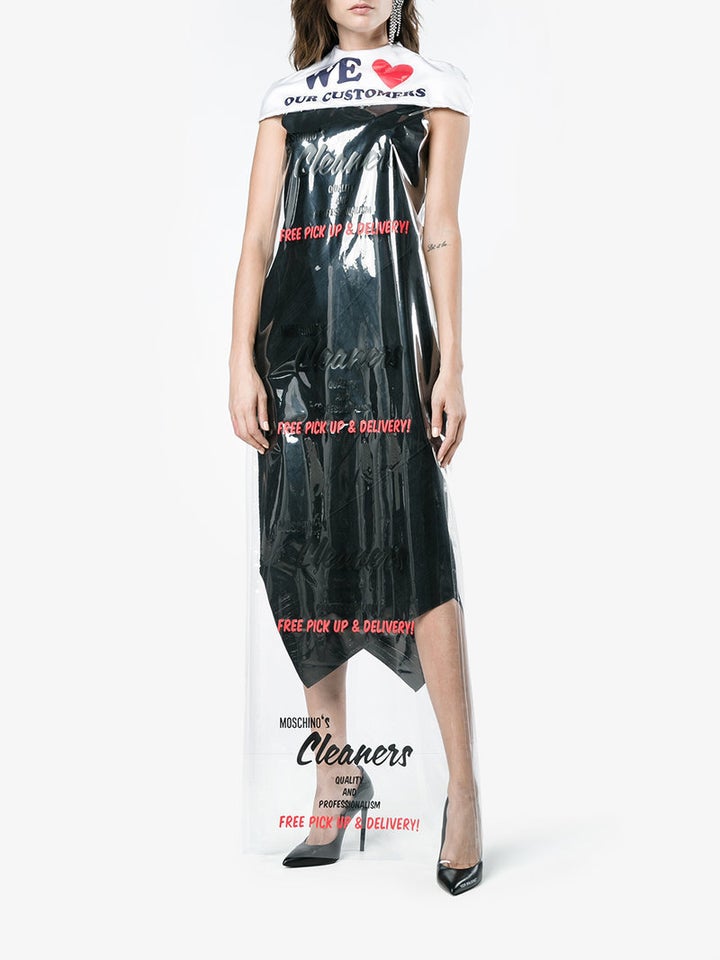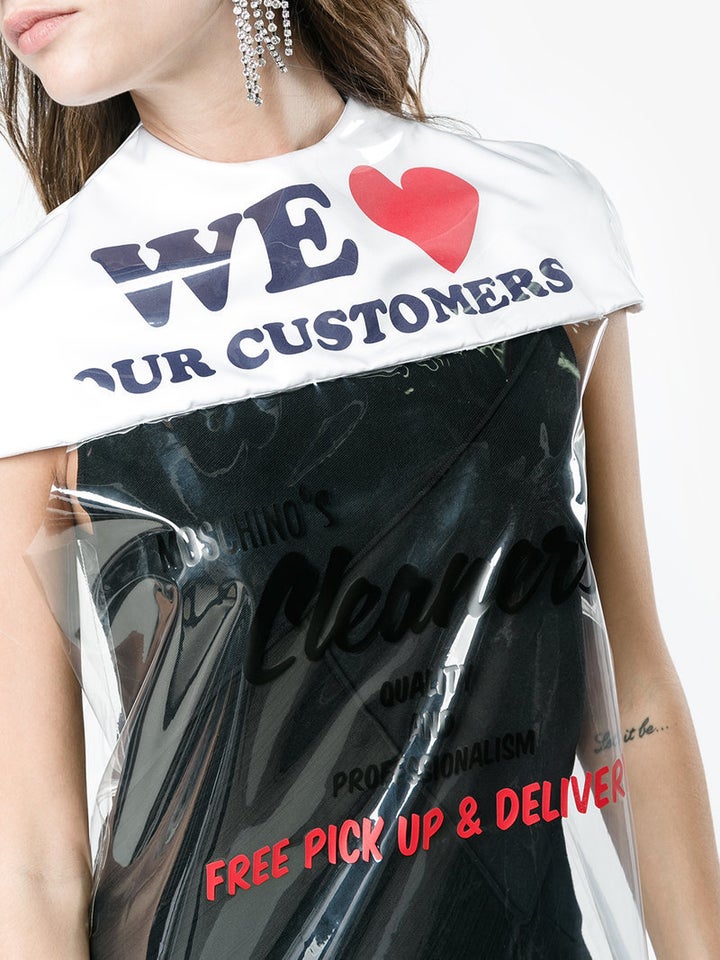 The "cape sheer overlay dress" is made from polyester, according to its product listing at U.K. fashion shop Browns. The "plastic bag" of the dress is printed with "Free pick up and delivery" text down the front and "We ♥️ our customers" is printed across the paper-look neckline.
Here's what it looks like on its own, and how Moschino sent it down the runway.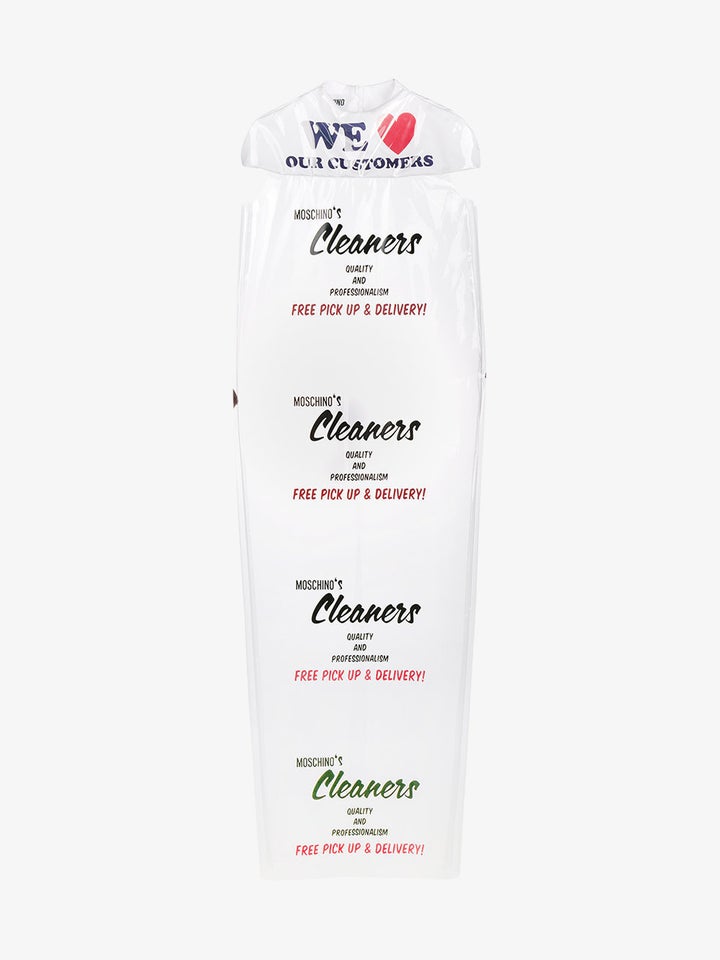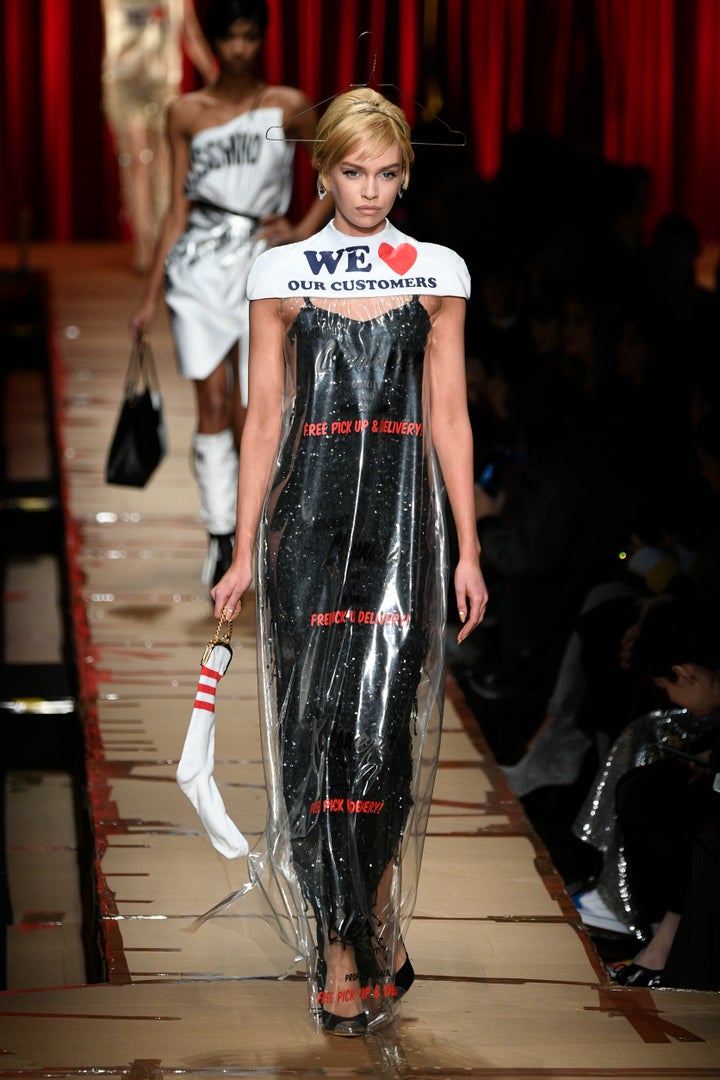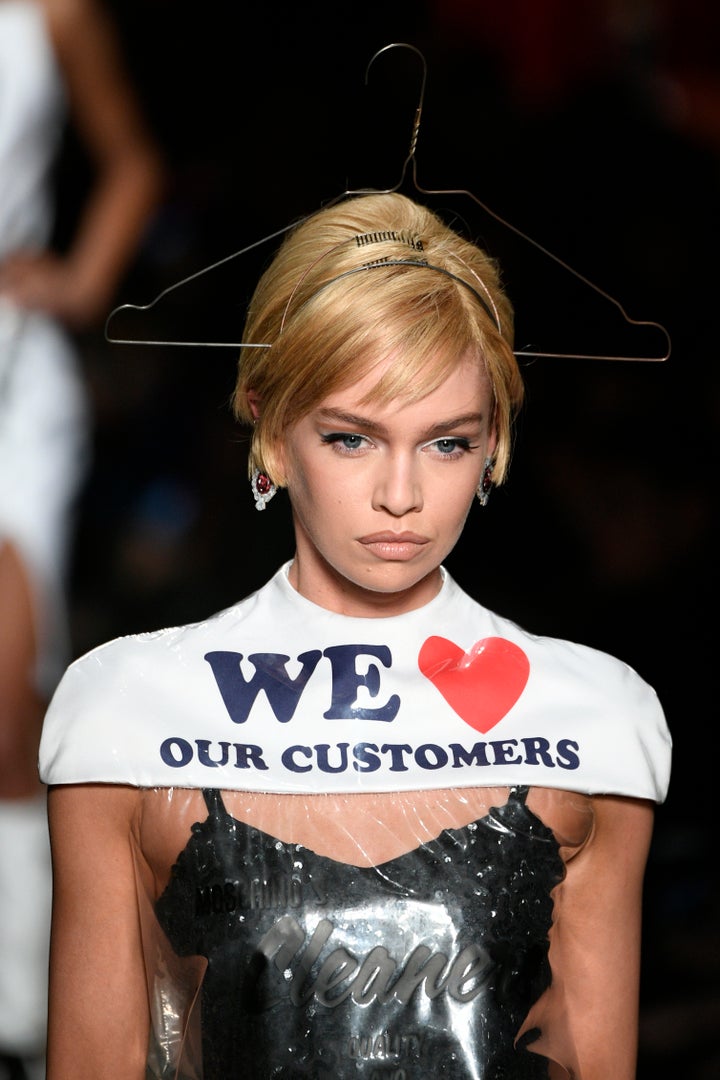 Brb, we're getting to work on some DIY hanger headbands.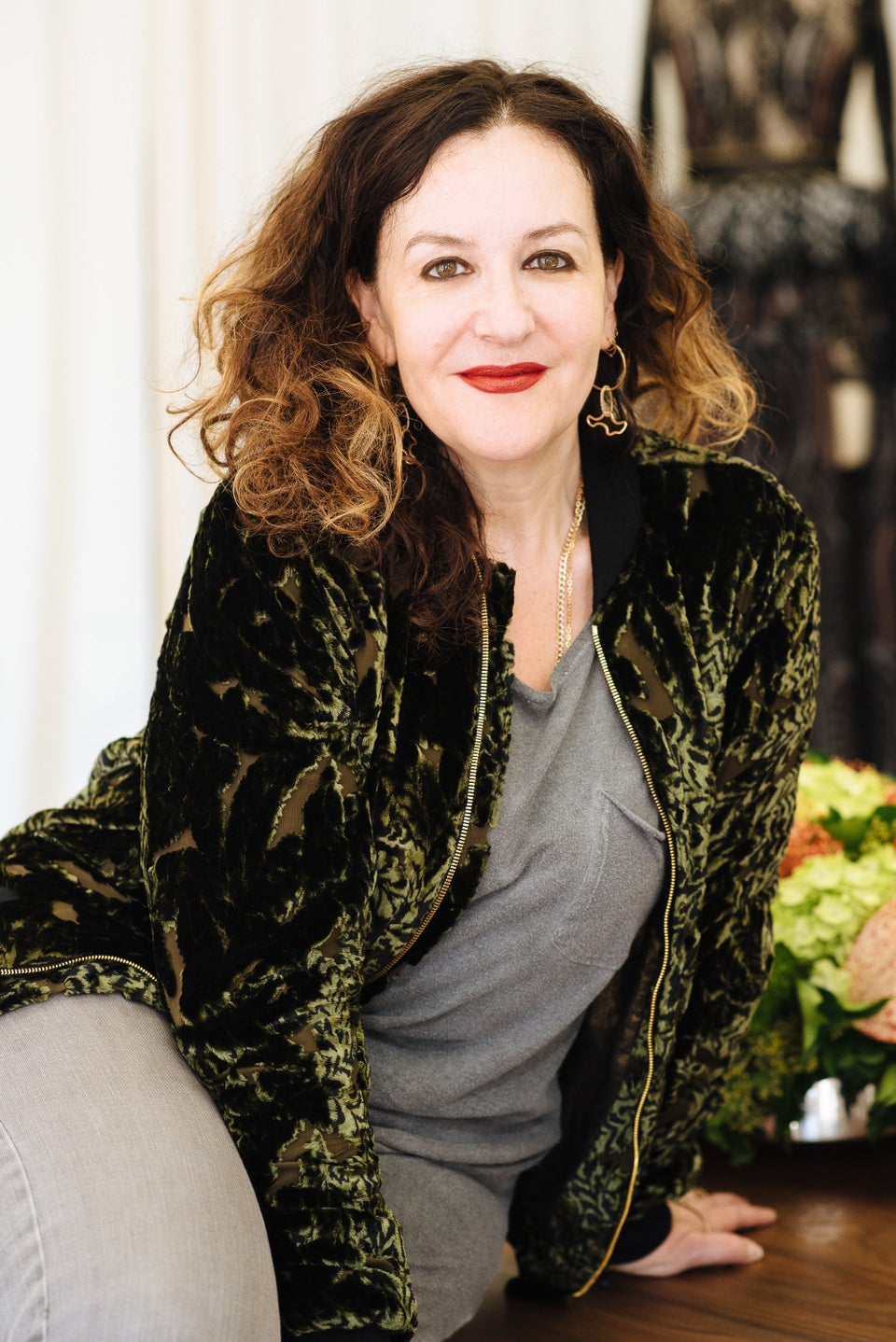 Designers Who Refuse To Dress Melania Trump