For as long as I can remember, traveling to Moscow from St. Petersburg by train took about 8 hours overnight. Not anymore. I was surprised to discover a new alternative: a speed train bringing you to the Russian capital in just 4 hours. Staying in a hotel not far from the Red Square, I couldn't help comparing the bursting and slightly unruly energy of the sprawling ancient capital with the much more restrained St. Petersburg, known as Russia's "window to the West".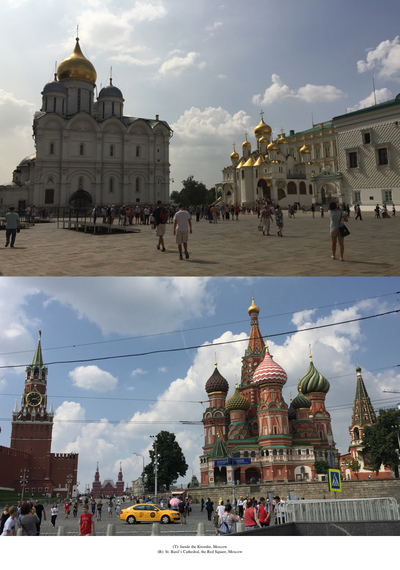 When people ask me for advice on what to see in Moscow and how many days to spend there, I usually say, "at least a week". Going inside the Kremlin and visiting its various churches will take your breath away and -- more to the point ¬¬--will take you back a few centuries. Funny, but about thirty years ago during the Soviet Culture Festival held in San Diego, we enjoyed the production of the Mussorgsky opera Boris Godunov by the Bolshoi Theater. Its sumptuous set design was inspired by the Kremlin's architecture. And if you wish to experience the Red Square at its best, be sure to walk through it not only during the daytime, but at night as well -- when it's illuminated to maximum effect.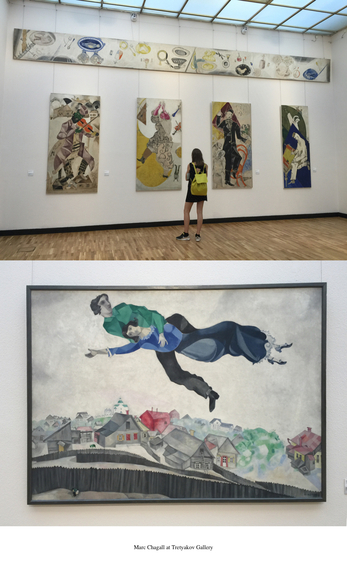 Tretyakov Gallery, with its incomparable collection of Russian art, is one of Moscow's oldest museums. Even if you're only interested in the avant-garde art of the early 20th century, plan to spend at least a couple of hours there. My favorite was the large gallery displaying Marc Chagall's monumental paintings made for the Moscow State Jewish Theater.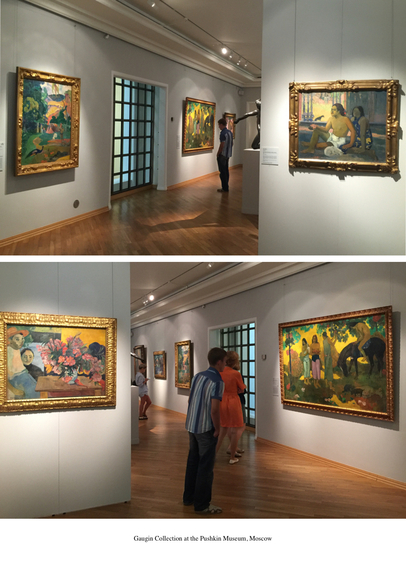 Pushkin Museum, with its extensive collection of European art, is another must for any tourist. Even after admiring the collection of French art at the Hermitage, you will find yourself equally -- if not even more intrigued, by the Pushkin Museum's in-depth collection of paintings by Monet and Renoir, Van Gogh and Gauguin, and on top of that, a breathtaking selection of early works by Matisse and Picasso. While the Hermitage and other museums in St. Petersburg were insanely crowded with tourists, the Moscow museums allowed visitors a welcome chance to quietly contemplate the art rather than offering a glimpse of it in the jam-packed galleries.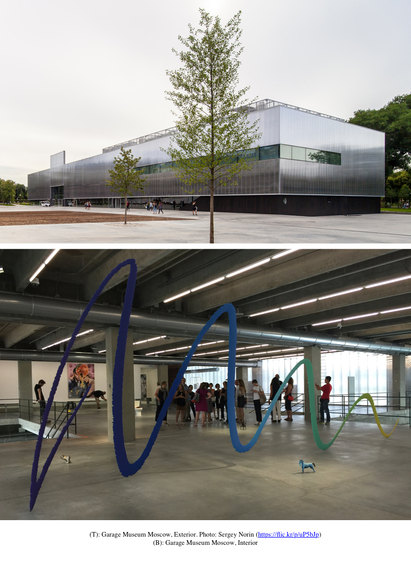 Until recently, Moscow museums didn't show a sustained interest in Modern and Contemporary art, but a few years ago with the new private Garage Museum established by Dasha Zhukova in 2008, the situation dramatically changed. In 2015, the museum was moved to its new permanent building designed by architect Rem Koolhaas. The Garage Museum, with its educational programs and international art exhibitions, comes across as a major player on the vibrant and crowded cultural stage in Moscow.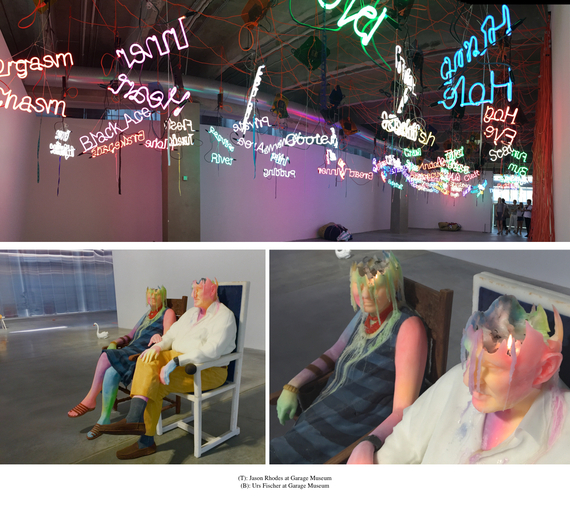 It was intriguing to see the large exhibition by Swiss sculptor Urs Fischer, whose works we've enjoyed here in Los Angeles a few years ago at MOCA. As one expects from the artist, one of his life-sized sculptures made out of wax was lit and slowly melting. So you find yourself standing next to the lovely middle-aged couple who are slowly disintegrating in front of your eyes.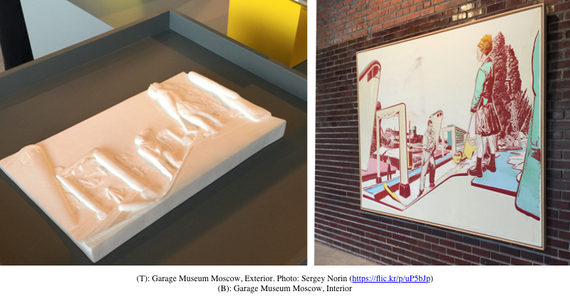 And here's one thing I've never experienced before anywhere, in any museum. There were special devices allowing blind visitors to experience and understand the composition of a few paintings through touching small, three-dimensional reliefs placed near the paintings that they replicated. Museums around the world should take note.
To learn about Edward's Fine Art of Art Collecting Classes, please visit his website. You can also read The New York Times article about his classes here, or an Artillery Magazine article about Edward and his classes here.
Edward Goldman is an art critic and the host of Art Talk, a program on art and culture for NPR affiliate KCRW 89.9 FM. To listen to the complete show and hear Edward's charming Russian accent, click here.
Calling all HuffPost superfans!
Sign up for membership to become a founding member and help shape HuffPost's next chapter