Russian authorities arrested a woman in Moscow Monday after she paraded in front of a metro station holding the severed head of a child.
Video obtained by RT shows the woman, dressed in all black and wearing a headscarf, walking back and forth outside the station. Reuters reports that police wrestled her to the ground and charged her with murder.
Local reporter Polina Nikolskaya told Reuters she heard the woman shout "Allahu Akbar." Video also captures the woman saying "I am a terrorist."
"I thought she just went mad … when I saw the head I started shaking … I saw the child's face and blood coming from it. It was very scary," eyewitness Artur Manzhesov told RT.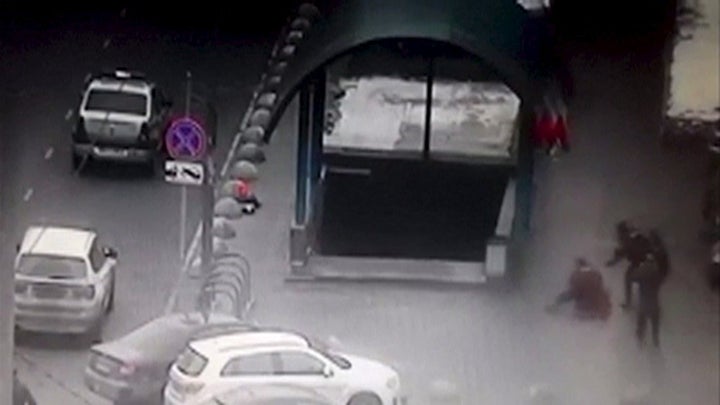 Reuters reports that investigators think the woman, who was working as a nanny, killed a child she was caring for and set the family's apartment on fire.
The Investigative Committee said that it had discovered a child's body with "signs of violent death" after extinguishing a fire in an apartment block on Monday morning. The committee believes the family's nanny, who was born in 1977 and from a "Central Asian" country, waited until the parents left the apartment with an older child to kill the younger child and set fire to the home. The victim was 3 or 4 years old.
Any motive in the case is still unclear, the Investigative Committee added. A criminal investigation is underway.
Russian officials quickly began responding to the incident on Twitter. "When you hire a nanny for your child, make sure of her mental state, [...] get help from a psychiatrist!" Pavel Astakhov, Russia's president of the Commission of Child Rights, tweeted.
Warning: The video below may be disturbing to some readers.
BEFORE YOU GO