MOSCOW, July 16 (Reuters) - Russian state investigators said on Wednesday they had detained two Moscow metro workers suspected of safety breaches that may have caused an accident that killed at least 21 people.
More than 150 were also injured in Tuesday's accident in which three carriages derailed on a train during the morning rush hour. Some media reports put the death toll at 22.
Russia's federal Investigative Committee said it had detained a track supervisor and an assistant track supervisor suspected of failing to properly monitor work carried out on a track switch mechanism in an underground tunnel.
"The work was carried out improperly," the committee said in a statement. "This resulted in the train coming off the rails, the deaths of 21 people and various injuries to more than 150 passengers."
The accident is the worst in years on Moscow's overcrowded metro and highlights concerns about Russia's patchy transport safety record. There was no sign that the incident was a militant attack. (Writing by Gabriela Baczynska)

Related
Before You Go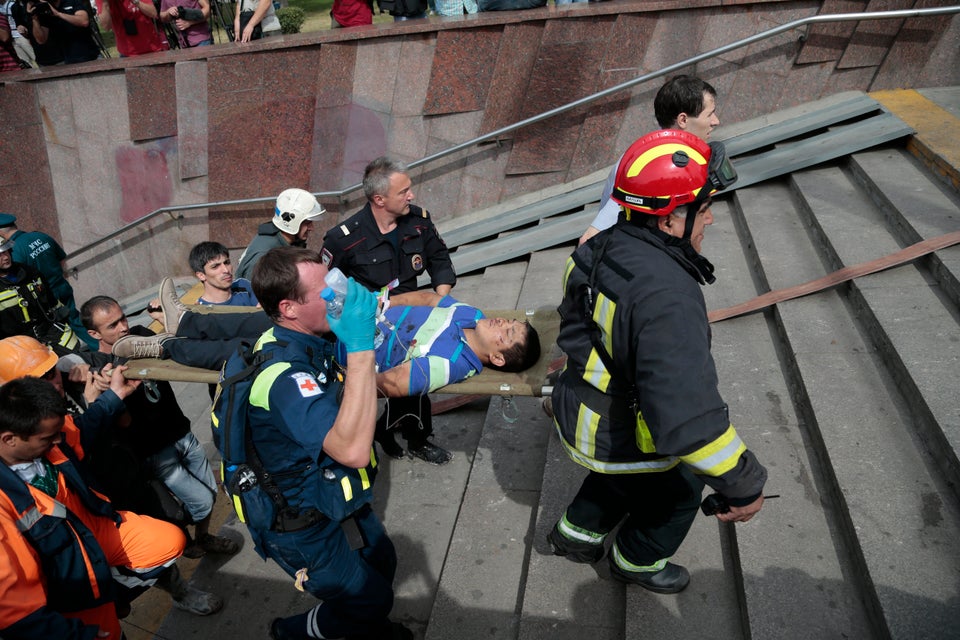 Train Derails In Moscow
Popular in the Community