Cat people of the world, meet your new favorite rapper.
Moshow -- whose real name is Dwayne Molock -- is a Portland, Oregon-based artist who raps mostly about felines.
Our purrrrsonal favorite of his songs is "Cat World," (above) which includes the lyrics, "I'm chilling in a cat world, I got cats in my house man, cats on the floor." (We can relate.)
"I grew up in the projects, so I was rapping gangster stuff and pretending a life that I didn't really live," he told the paper. But he stopped rapping because he "just didn't feel comfortable rapping about things I didn't do."
Moshow says he never interacted with cats much before college, when he really clicked with a friend's sphynx -- a nearly hairless cat breed. These days, the friend is his girlfriend, and he has four sphinxes.
He told Oregon Live last year that he likes sphynx cats in particular, since they remind him of himself. (He's bald.) But he's a fan of all felines.
"They're agile and they're funny," he told the site. "They do quirky things all the time."
But the real draw to Moshow is his music, so we're going to conclude with Moshow's newest video -- and some great advice -- "Love Your Cats."
Visit Moshow's YouTube channel here.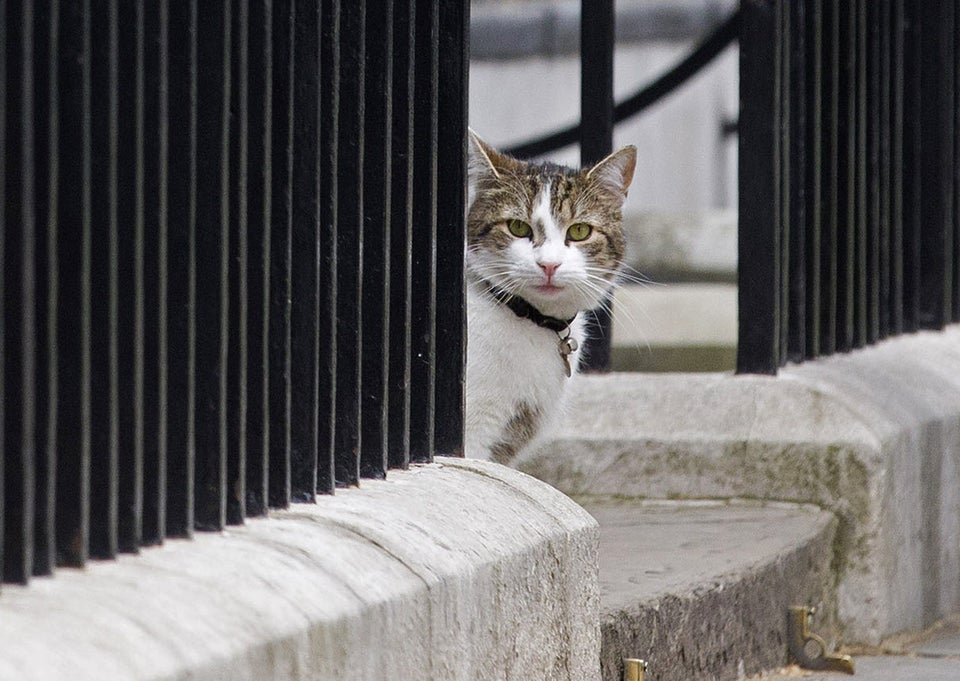 Cats, Cats, Cats!
Popular in the Community