On January 29, 2016, Diane Ravitch posted a piece about New York City charter lightening rod, Eva Moskowitz, demanding that NYC Mayor Bill DeBlasio give her Success Academies a grant for pre-K- without signing the required contract for the money.
Included in Ravitch's post is a copy of an email that Moskowitz sent to her "team" (SA staff) in an effort to rally them to push for the pre-K funding without the required contract.
In that email, Moskowitz tells SA staff that she and 24 parents have filed suit against NYC (bolded text below):
Team Success:

I am writing to update you about Success Academy pre-k for next year. This first year has been one of tremendous growth for our youngest scholars -- and for Success as well, as we challenged ourselves to develop a magical curriculum that engaged and delighted 4-year-olds. The response from families has been so positive that we made plans to expand our pre-k to our Union Square and Bensonhurst schools.

Unfortunately, in the case of Success Academy, Mayor de Blasio does not truly support pre-k for all. The mayor and the Department of Education have again thrown up a roadblock. He has refused to pay us the pre-k funding to which we are entitled under the law unless we allow him to dictate how we run our pre-k program. A critical aspect of charter schools is that we are not subject to the control of the city government. That is what enables a high-quality program.

Success Academy and 24 parents of students in our pre-k program have brought a legal action against the city but it is unclear how long it will take to get a decision. Unfortunately, unless we get a result or persuade Mayor de Blasio to do the right thing within the next two weeks, we will be forced to cancel our pre-k program for the coming year!

Please feel free to express your concern to the mayor directly and to you local elected officials. This would be a terrible shame for families and for staff who have worked so hard to create a truly amazing pre-k experience. This is just part of a larger war on Success Academy and charter schools. On a daily basis, we are forced to fight for kids' rights to a world-class, free education.

Thank you for all you do for children.

Warmly,

Eva Moskowitz [Emphasis added.]
I have been watching for this suit to be filed, and as of February 12, 2016, it has not. (One can search NY case filings here.) So, it seems that even as she wrote her email to her staff, Moskowitz was bluffing about already filing suit for that pre-K cash.
In searching for this supposed SA-and-24-parents pre-K filing, I discovered that on February 5, 2016, another of the parents whose children were named on former SA Fort Greene principal Candido Brown's "got to go" list is suing Brown and SA.
Sixteen students were named on Brown's "got to go" list for a school that served K-3.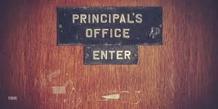 The February 5, 2016, filing brings that number to five out of sixteen.
This action arises out of an illegal discriminatory campaign- spearheaded by Defendant Candido Brown and in line with the policies and practices of Defendant Success Academy Charter Schools, Inc., the corporate parent responsible for overseeing a growing network of Success Academy charter schools in New York City- to force out from their school students with disabilities (or those students perceived to have disabilities) who needed any accommodation with respect to teaching methods or the school's harsh and exclusionary disciplinary policy.

Plaintiff I.L. was one such student. As a five-year-old boy, I.L. enrolled in kindergarten on September 2014 at Success Academy Fort Greene.... It soon became apparent that I.L. suffered from learning disabilities. ...

Rather than accommodate I.L.'s disabilities- as required by federal law- Brown targeted I.L. for removal from Success Academy.... In fact, Brown told I.L.'s parents... to remove I.L. from Success Academy. When the Lawtons did not immediately comply, Brown continued his efforts to force out I.L. ...

There can be no doubt that the Defendant's conduct was intentionally designed to force the Lawtons to remove I.L. from Success Academy. Several months after I.L. left the school, his parents learned that Brown had targeted I.L., and more than a dozen other students in kindergarten through third grade, for removal. Brown admitted that he created a "Got to Go" list of students- comprised largely of students with disabilities or perceived disabilities- that he wanted to force out of Success Academy. That list included I.L.

As a result of Defendants' conduct, Plaintiffs bring this action and assert claims for relief under Section 504 of the Rehabilitation Act of 1973, the New York City Human Rights Law, and for negligent supervision.
I.L. could not handle the rigid SA behavioral expectations, including sitting in a particular position. Within months of I.L.'s attending SA Fort Greene, his parents were being called regularly to remove I.L. from school for that day or risk suspension.
In an effort to understand and help his son, Mr. Lawton began to attend class with his son for part of the day. I.L. was not subject to SA's rigid discipline until after Mr. Lawton left SA for the day.
I.L. began having nightmares and talking in his sleep about "no consequences."
In or about December 2014- after being repeatedly subjected to disciplinary consequences, including early dismissals, and only after the Lawtons expressed concern to Success Academy staff about the impact that the discipline was having on I.L.- Success Academy Fort Greene began to evaluate I.L. for an individualized education plan ("IEP").... Success Academy failed to notify the Lawtons of their rights, or I.L.'s rights, under IDEA [Individuals with Disabilities Act].

In the course of the evaluation, I.L. was observed in the classroom, where it was noted that he had difficulty focusing when working independently. Teachers reported, among other things, that I.L. had difficulty responding to behavioral corrections, that he was hyperactive, anxious, and depressed. Staff reported that I.L. had difficulty focusing and with receiving corrections. The observation also noted that his attention could improve when he was allowed to play with something in his hands.

While this evaluation was underway, and just before school had closed for the December break, Defendant Candido Brown met with the Lawtons. Broen told the Lawtons that they should remove I.L. from Success Academy Fort Greene because I.L. was not a "good fit" for Success Academy.

At that same meeting, Brown said that Mr. Lawton would no longer be allowed in I.L.'s classroom. As Mr. Lawton's presence in the classroom helped I.L. comply with the Code of Conduct and complete assignments, barring Mr. Lawton from the classroom had an immediate negative impact on I.L.'s ability to function at Success Academy Fort Greene. ...

Brown prohibited Mr. Lawton from sitting in I.L.'s classroom only after learning that Mr. Lawton had met with Success Academy Fort Greene employees to voice his concerns about the toll that SA's policies were taking on I.L.
In January 2015, Success Academy completed its evaluation of I.L. That evaluation recommended that Success Academy develop a behavioral management plan for I.L. It also recommended behavioral supports in the form of coping strategies (i.e., taking a walk, being permitted to take short breaks, taking deep breaths, being permitted to ask an adult for help). Despite these recommendations, Success Academy failed to develop a Section 504 behavioral plan for I.L. that included these strategies. In fact, Success Academy refused to make any accommodations to its Code of Conduct to account for I.L.'s disabilities.

Throughout January and February 2015, Success Academy employees continued to call the Lawtons to report on I.L.'s violations of the Code of Conduct and to inform the Lawtons when I.L. was in the "cool down" protocol [part of un-adjusted Code of Conduct]. These calls were made on a daily basis and would start almost immediately after I.L. arrived at school. Success Academy employees also threatened additional suspensions and early dismissals. [Emphasis Added.]
Though Brown is no longer principal of SA Fort Greene, he is still with SA- in the classroom. As Capitol New York notes:
"Candido Brown decided to step down as principal over the winter break and take a personal leave," Ann Powell, a network spokeswoman, said in a statement. "This has been an exceptionally hard time for him personally and professionally. He asked if he might come back as an educator to where he had originally taught and led, which was Success Academy Harlem 1. We believe Mr. Brown is a talented educator, and so when he asked to return we welcomed him back."
Clearly Brown is valued at SA, and they were willing to, ahem, make adjustments to his behavioral plan in order to keep him in the SA fold. Powell even makes it sound like SA was fine with leaving Brown in his role as SA Fort Greene principal.
It's been "an exceptionally hard time" for Brown, so Brown- who denied a five-year-old appropriate adjustments to the learning environment- is allowed to be the exception and return to Harlem 1.
In closing, note that Moskowitz is also facing a federal civil rights complaint related to SA's "alleged" failure to follow the law regarding properly serving students with special needs.
Like she needs to expand a pre-K program.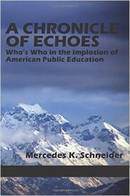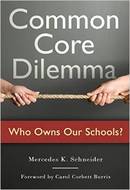 Related
Popular in the Community