Two mosques in Fort Smith, Arkansas, were spray-painted with racist, Islamophobic messages on Thursday.
Fort Smith police and the FBI are searching for three suspects seen on surveillance footage shortly after 5 a.m. spray-painting the sign, front door, windows and garage of the Masjid Al Salam mosque.
40/29 News reported that the men drew swastikas and wrote messages including "Fuck Islam," "Fuck Allah," "Go Back to Your Country," "Go Home" and "USA."
According to KFSM, the men also wrote "deus vult," a Latin phrase used by Christians during the Crusades in the Middle East. The site Know Your Meme notes that "online, the historical phrase has gained popularity among fans of the strategy video game series Crusader Kings, as well as the alt-right camp on Reddit's /r/The_Donald and 4chan's /pol/ (politically incorrect) board, typically in the context of discussions relating to Islamic extremism."
Hisham Yasin, a board member at the Al Salam mosque, discovered the graffiti Thursday morning on his way to early morning prayers.
"We do not deserve this as Muslim people living in Fort Smith," he told KFSM. "We've never had problems with anybody. Islam is a peaceful religion. We live here and we have a lot of friends of all kinds of religions."
"That sign says 'go home,'" Yasin added. "He doesn't know my home is just across the street."
Police distributed a still image from a surveillance camera at the mosque showing a man in a baseball cap appearing to spray-paint an exterior wall.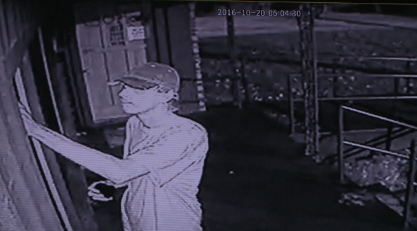 The man in this image, and the two other men sought by police, face harassment and criminal mischief charges, Sgt. Daniel Grubbs said, according to Arkansas Online. Grubbs added that "obvious bias motivations exist in this case." (Arkansas, however, is one of a handful of states that have no hate crime laws on the books.)
Also on Thursday, similar graffiti, including the phrase "Go home," was discovered at the Fort Smith Islamic Center, a separate establishment in town. Police have not yet confirmed whether the same men were behind that graffiti.
A report from the Center for the Study of Hate and Extremism at California State University, San Bernardino, found at least 260 hate crimes targeting Muslims in 2015 ― nearly an 80 percent rise from 2014, and the greatest number of such crimes in any year since 2001.
Similarly, a report from the Council on American-Islamic Relations found nearly 80 instances in which mosques were targeted for vandalism, arson and other types of destruction in 2015 ― a jump of nearly 400 percent from the year before.
The Huffington Post has also recorded nearly 300 acts of anti-Muslim violence, discrimination and political speech in the U.S. so far in 2016.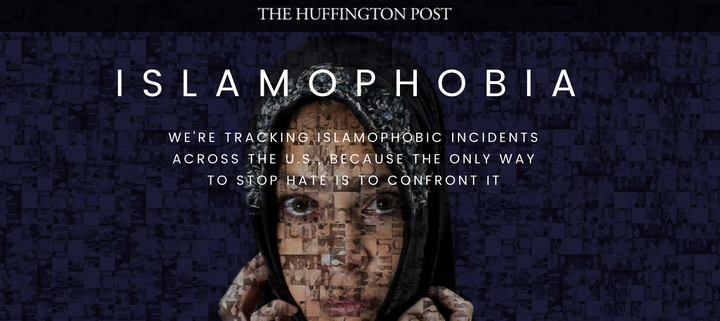 Anyone with information regarding the mosque vandalism in Fort Smith is asked to call the Fort Smith police or the Fort Smith Crime Stoppers at 479-782-7463.
The Huffington Post is documenting the rising wave of anti-Muslim bigotry and violence in America. Take a stand against hate.
Related
Before You Go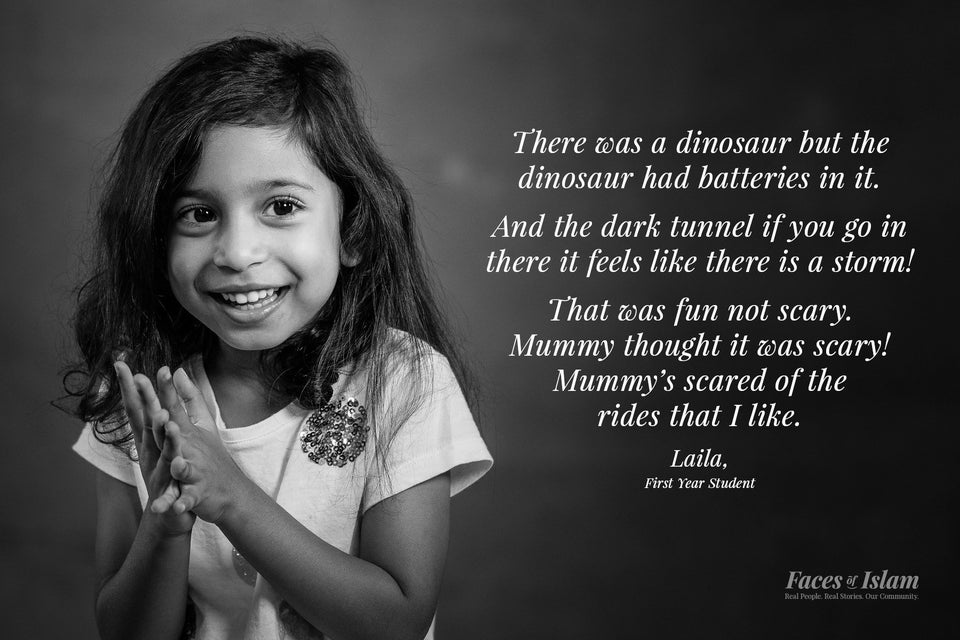 Faces of Islam
Popular in the Community