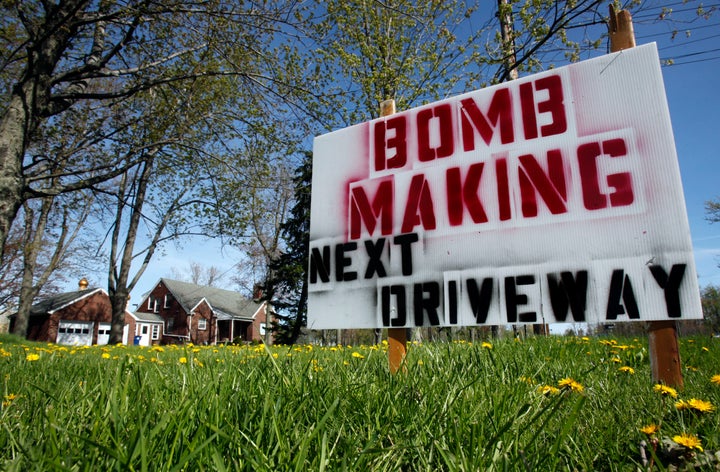 Muslim-Americans in Louisiana's Shreveport-Bossier City metropolitan area reported the defacement of a local mosque by a man in a blue pickup truck, the most recent incident in a string of possible hate crimes following the killing of Osama bin Laden.
According to police reports, a white male was seen tampering with the doors of a local mosque on Monday, and raw pork was found hanging from the door handles after his departure. Adherents of Islam do not consume pork, which they consider unclean.
Although members of the mosque will not press charges, police have said the incident could be classified as a hate crime.
"It appears that the individual who did this tried to intimidate the individuals at this location," Bossier City Police Department spokesman Mark Natale told KSLA-TV's Brittany Pieper.
The Council on American-Islamic Relations asked the Federal Bureau of Investigation on Tuesday to launch an investigation into the incident.
"These types of incidents will continue to occur as long as our nation's leaders fail to speak out forcefully against the growing anti-Islam sentiment in American society," CAIR spokesman Ibrahim Hooper said in a statement.
CAIR has also called for a probe of a case in Portland, Maine, in which the walls of a central mosque were spraypainted to read, "Osama today, Islam tomorow [sic]." The graffiti was scrawled during the mosque's morning prayer session just one day after U.S. forces killed bin Laden at a compound in Pakistan last week.
And earlier this week, a mosque in Amherst, N.Y., was defaced by a sign planted in the lot adjacent to the town's mosque which read, "Bomb making -- next driveway."
Popular in the Community