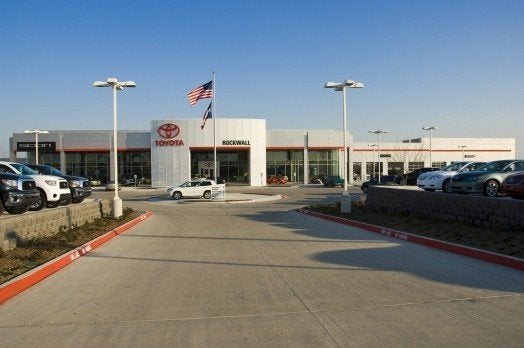 President Barack Obama said Thursday he's asked the World Trade Organization to force the Chinese to stop imposing roughly $3 billion in tariffs on auto exports to the country, saying it unfairly hurts American automakers like General Motors.
The move came just days after a controversy erupted over what makes a car American, after consumer web site Cars.com named the Camry, made by Japan-based Toyota, the most American-made car of the year. The American Automotive Policy Council pushed back against the rankings, saying the study is flawed and gives foreign automakers the ability to falsely market themselves as American.
The Cars.com ranking and Obama's WTO request show the struggle the U.S. auto industry faces to become a more global player, while maintaining a loyal customer base at home. Because profit margins are highest in the U.S., it is currently the most important market for most automakers.
"You can't have it both ways," said Karl Brauer, CEO of Total Car Score, a consumer web site. "We can't say, 'we want to be global but don't want foreign carmakers to do well here'. Any economist or trade expert out there would say the last thing you want is an isolationist attitude."
There was backlash against Japanese automakers after they began making headway in the U.S. market in the late 1970s and 1980s. Many consumers said they'd never buy anything but American cars, and in some pockets of the country, like the Midwest, there were strong biases against foreign cars.
But while American cars starting having major quality issues, Japanese cars kept reliably chugging away. Eventually, those patriotic feelings became less and less important in the marketplace, and consumers relied on criteria like quality and fuel efficiency to make car buying decisions.
American carmakers have improved their reliability, quality and fuel efficiency over the years, however, and after Toyota faced a series of embarrassing recalls over sticky gas pedals and floormats that caused cars to accelerate out of control, the stereotype that foreign cars always are better than American ones started to break down.
Conversely, in China, consumers love big American Buicks. The large Buick Excelle sedan was the best-selling car in China last year. Buick sold more cars in China last year than it did in the U.S.
Dave Thomas, managing editor at Cars.com, said the American automakers benefit from consumers outside the U.S. who are accepting of American-made cars.
"The only reason Buick lasted and made it through GM's bankruptcy is because of how popular it is in China," he said. "There's a real reverence there for American brands."
But that popularity may be causing some international trade issues. In December, China slapped tariffs on many cars and SUVs made outside the country, claiming foreign automakers were unfairly subsidizing vehicles, undercutting Chinese-produced cars. It's an argument similar to the one U.S. automakers used against Japanese carmakers in the 1970s, when trade disputes were common.
China's tariffs cover more than 80 percent of U.S. car exports to the country, White House spokesman Jay Carney said Thursday as the president embarked on a bus tour throughout Ohio. The U.S. is asking the WTO to help settle the dispute between the U.S. and China, and reverse the tariffs.
Thomas and his colleagues at Cars.com are surprised by the reaction to the American-Made Cars Index, Thomas said. The index uses the American Automobile Labeling Act to determine how many parts in a car are actually made in the U.S. (or Canada, which is covered under the act.) Only cars manufactured in the U.S. are eligible, and then the list is sales-weighted to give more popular vehicles a higher rank.
Otherwise, Thomas pointed out, Toyota's Avalon could be considered the most American car. But Toyota made just 13,000 of those so far this year, and manufactured 213,000 Camry sedans.
"The Avalon doesn't really impact as many workers as the Toyota Camry does," he said. "The line that is putting out the Camry has more workers on it, and more than one factory makes it. There's a big difference in how many people and workers are impacted by each model."
Former Missouri Gov. Matt Blunt, president of the American Automotive Policy Council, a lobbying group for GM, Ford and Chrysler, said Cars.com's index gives foreign automakers the ability to assert their cars are more American than those made by companies actually based in the U.S. Those companies should get credit for having their headquarters here, and doing research and development work in the U.S., he said.
"The truth is: Three of the 16 major automakers doing business in the U.S. -- Chrysler, Ford and GM -- produce more than half the cars assembled here, use twice as many parts per vehicle than their competitors, are headquartered in the U.S. and employ two-thirds of America's autoworkers," he said in a statement.
But others point out that foreign automakers aren't the only ones incorrectly touting their home-grown status. Michigan native Chuck Griffiths said he's driven around Detroit, looking for the plant that makes the Chrysler 300. Chrysler advertises the car by saying it's "Imported from Detroit." But it's actually built on the other side of the Detroit river, in Canada.
"I've been all over metro Detroit and haven't found Brampton, Ontario, to actually be in Detroit, Michigan, or the U.S.," said the former autoworker.
Cars.com's list of the most American-made cars of 2012:
Toyota Camry , made in Georgetown, Ky., and Lafayette, Ind.
Ford F-150, made in Dearborn, Mich., and Claycomo, Mo.
Honda Accord, made in Marysville, Ohio.
Toyota Sienna, made in Princeton, Ind.
Honda Pilot, made in Lincoln, Ala.
Chevrolet Traverse, made in Lansing, Mich.
Toyota Tundra, made in San Antonio, Texas
Jeep Liberty, made in Toledo, Ohio
GMC Acadia, made in Lansing, Mich.
Buick Enclave, made in Lansing, Mich.