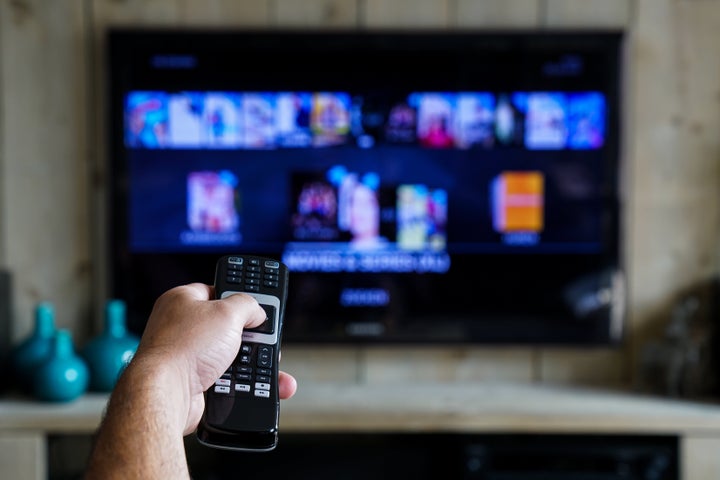 People are alarmed by the idea that one company could have control of the content of many local television stations, a new HuffPost/YouGov survey finds.
But considerably fewer are tuned into the controversy currently surrounding Sinclair Broadcast Group, which owns 193 stations in the United States. That allows it to reach 39 percent of the nation's households, according to Vox ― the maximum household reach allowed by the Federal Communications Commission. A proposed acquisition deal would allow the company to expand further.
Just 13 percent of Americans in the HuffPost/YouGov poll said they know that a station in their area is owned by Sinclair. Another 16 percent said they don't believe there is a Sinclair-owned station in their area, while the vast majority, 71 percent, aren't sure. Most said they haven't heard anything in the news lately about Sinclair, and aren't sure how they feel about the group.
Among those who said that Sinclair owned at least one of their local stations, about three-quarters believe the company has some or a lot of influence on the news aired by that station.
Nearly 6 in 10 Americans say they are at least a little bothered by the fact that many local television stations are owned by the same company, with just under a third saying it bothers them a lot. About two-thirds say they'd be at least a little bothered to learn that such a company was requiring them all to air the same statements or commentary, with just under half saying it would bother them a lot.
That's the case with Sinclair, which distributes content, often favorable to President Donald Trump, that its constituent stations are mandated to run. In the past year, those "must-run" segments have included commentary up to nine times a week from Boris Epshteyn, a former Trump official.
"We're concerned about the troubling trend of irresponsible, one-sided news stories plaguing our country. The sharing of biased and false news has become all too common on social media. More alarming, some media outlets publish these same fake stories … stories that just aren't true, without checking facts first," the statement on fake news read, in part. "Unfortunately, some members of the media use their platforms to push their own personal bias and agenda to control 'exactly what people think.' ... This is extremely dangerous to a democracy."
About a quarter of Americans, including a slim majority of those aware that they live in an area with a Sinclair station, said they recall hearing the statement about fake news.
The content of the statement itself caused less consternation with the public, many of whom have little trust in the news media: 48 percent of the public said they approve of the message, while just 27 percent disapprove.
Nearly 80 percent of voters who backed Trump in the 2016 election said they approve of the statement, compared with 43 percent of non-voters and 27 percent of voters who backed Hillary Clinton. Clinton voters were also 50 points likelier than Trump voters to hold an unfavorable view of Sinclair.
Other questions showed less stark political divides. Although Clinton voters were most likely to express strong concerns, a majority of Trump voters and non-voters also said they are at least somewhat bothered that many local stations share a single owner and that stations can be required to run segments.
Use the widget below to further explore the results of the HuffPost/YouGov survey, using the menu at the top to select survey questions and the buttons at the bottom to filter the data by subgroups:
The HuffPost/YouGov poll consisted of 1,000 completed interviews conducted April 6-10 among U.S. adults using a sample selected from YouGov's opt-in online panel to match the demographics and other characteristics of the adult U.S. population.
HuffPost has teamed up with YouGov to conduct daily opinion polls. You can learn more about this project and take part in YouGov's nationally representative opinion polling. More details on the polls' methodology are available here.
Most surveys report a margin of error that represents some, but not all, potential survey errors. YouGov's reports include a model-based margin of error, which rests on a specific set of statistical assumptions about the selected sample rather than the standard methodology for random probability sampling. If these assumptions are wrong, the model-based margin of error may also be inaccurate. Click here for a more detailed explanation of the model-based margin of error.
REAL LIFE. REAL NEWS. REAL VOICES.
Help us tell more of the stories that matter from voices that too often remain unheard.