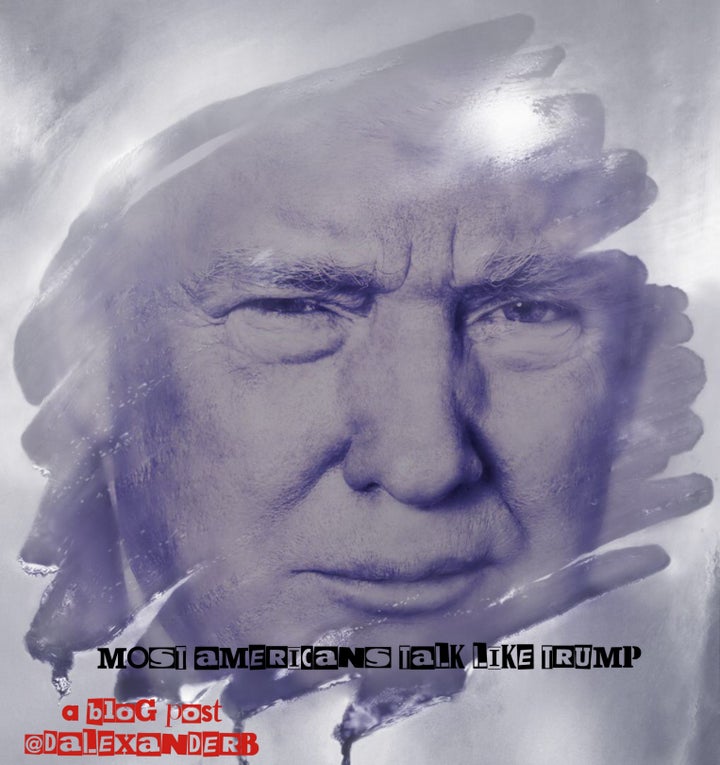 Donald Trump called Haiti and some other countries shitholes. I am not shocked. He used racial language throughout the 2016 campaign. He has a knack for using lockeroom talk in public and getting away with it. He is the Potty Mouth in Chief. He is the President of the United Snakes of AmeriKKKa.
Trump's comments are not strange. The way white America generally, certain journalists, other spectators and commentators in particular seem to be shocked by what the says president is strange. We all know his speech is inappropriate. We all know his words are racist. More to the point, black folks have known his words and actions are not out of character for an elite white man – Trump is a product of America. His words and behavior are a mirror image of the attitudes, beliefs and prejudices of many educated, elected white folk in this country.
Misery loves company, they say. Here are a few of the reported incidents of elected or elite white folk using racist language over the last year or so. Instead of trying to act like Donald Trump is an anomaly in white America, white folk need to admit the truth – white folk in America, on the whole, are still quite racist. Many Americans still talk like Trump.
Feb. 2017: 67-year-old white Louisiana Judge Mike Erwin, who is the 19th Judicial District's most senior judge, allegedly scolded a taxi driver for giving up his seat in a restaurant to a fat nigger in a racist diatribe.
April 2017: Over drinks after 10 p.m. at the members-only Governors Club just steps from the state Capitol, Miami Republican Sen. Frank Artiles told Sens. Audrey Gibson of Jacksonville and Perry Thurston of Fort Lauderdale that Senate President Joe Negron of Stuart had risen to his powerful GOP leadership role because "six niggers" in the Republican caucus had elected him.
May 2017: Mississippi State Rep. Karl Oliver called for the lynching of leaders who supported the recent removal of Confederate monuments in Louisiana in a Facebook post.
Aug. 2017: Hedge fund manager Daniel S. Loeb, a prominent supporter of charter schools and a major financial backer of Gov. Andrew M. Cuomo and congressional Republicans, accused the African-American woman who leads the Democrats in the New York State Senate of having done "more damage to people of color than anyone who has ever donned a hood."
Aug. 2017: A Missouri state lawmaker posted on Facebook that the person responsible for vandalizing a Confederate statue should be hanged. "This is totally against the law," said Rep. Warren Love, R-Osceola. "I hope they are found and hung from a tall tree with a long rope."
Aug. 2017: Akron, Ohio Police Chief James Nice was forced to resign, in part, because of his use of the N-word. Nice, who is white, said the racial slur in a private conversation not involving other Akron police, according to city officials.
Sept. 2017: Colonel Krista Etue shared a post on her Facebook page that labeled athletes who kneel during the national anthem as "a bunch of rich, entitled, arrogant, ungrateful, anti-American degenerates."
Sept. 2017: At a rally for Luther Strange, President Trump in an apparent reference to Colin Kaepernick called anyone who did not stand for the national anthem during an NFL game a "son of a bitch".
Jan. 2018: Kansas State Rep. Steve Alford, a Republican, in expressing his views on the legalization of marijuana now explained that the history of drug prohibition in America was based on the attempt to shield Americans from the consequences of drug abuse by African Americans. Alford intoned, "Basically any way you say it, marijuana is an entry drug into the higher drugs. What you really need to do is go back in the '30s, when they outlawed all types of drugs in Kansas (and) across the United States. What was the reason why they did that? One of the reasons why, I hate to say it, was that the African Americans, they were basically users and they basically responded the worst off to those drugs just because of their character makeup, their genetics and that. And so basically what we're trying to do is we're trying to do a complete reverse with people not remembering what has happened in the past."
Jan. 2018: President Trump expressed his outrage at an immigration deal that would protect people from Haiti and some nations in Africa with locker room language calling these countries "shithole countries".
Pundits are paid to wonder what the latest talk and behavior of the president means, but black folk do not need talk shows and journalists to tell us what we already know. Donald Trump is one of many racists in a seat of power and America is the country that creates, nurtures and legitimates their racism. In fact, most Americans still talk like Trump.
Related
Popular in the Community