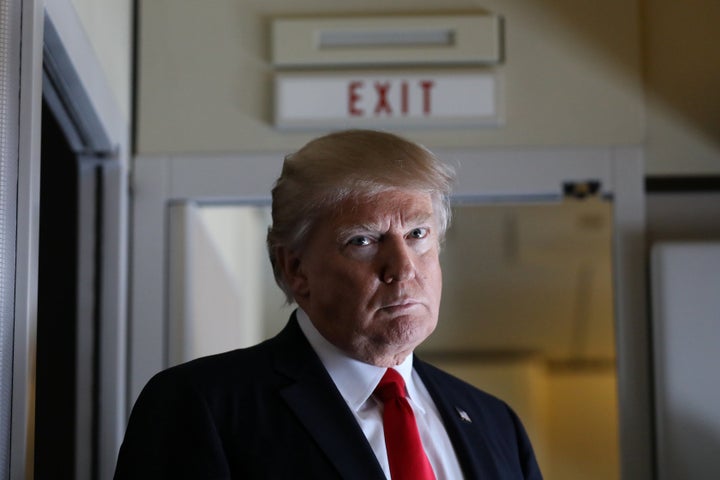 Two weeks into his presidency, 78 percent of Americans say Donald Trump is meeting their expectations, according to a new CNN/ORC poll out Friday. Only 21 percent expressed surprise at his performance so far.
But doing the job in line with Americans' expectations isn't necessarily a good thing. Just 42 percent of Americans think Trump is meeting expectations in a good way.
Thirty-five percent say he's meeting their expectations of a poor performance in office. Just 3 percent say he's handling the office in an unexpectedly good way, while 17 percent say he's doing a worse job than they anticipated.
Of course, views of Trump's performance are split along partisan lines. Republicans overwhelmingly view his first two weeks in a positive light: 83 percent say he's doing as they expected in a good way, and another 6 percent say he's surprised them in a good way.
Conversely, 55 percent of Democrats say he's doing what they expected and that's bad, while another 30 percent say he's doing unexpectedly badly. Independents are almost evenly split.
Trump's job approval rating overall is 44 percent in the CNN/ORC poll, with 53 percent disapproving of how he's handling the job. That's the lowest approval rating the poll has ever recorded for a new president, going all the way back to Dwight Eisenhower. Trump claimed the title from Ronald Reagan, who had an approval rating of 51 percent in 1981.
Trump's approval ratings have varied quite a bit in his first two weeks in office, depending on which poll you look at. CNN/ORC's 44 percent is in line with the HuffPost Pollster aggregate. Disapproval is slightly lower, at 50 percent in the HuffPost Pollster chart.
There have been 19 approval rating polls released in the first two weeks of Trump's administration, ranging from an approval rating 18 points higher than disapproval, to 9 points underwater. Most polls have shown the president's disapproval is higher than his approval.
Trump doesn't fare much better on policy areas. A majority disapproves of how he's handling terrorism, health care policy, immigration and foreign affairs. Slight pluralities approve of his performance on the economy and national security.
The CNN/ORC poll was conducted via landline and cellular telephones from Jan. 31 to Feb. 2, and consists of 1,002 American adults. The margin of sampling error is +/- 3 percentage points for the full sample, +/- 5.5 percentage points for Democrats, +/- 6 percentage points for Republicans, and +/- 4.5 percentage points for independents.
Popular in the Community