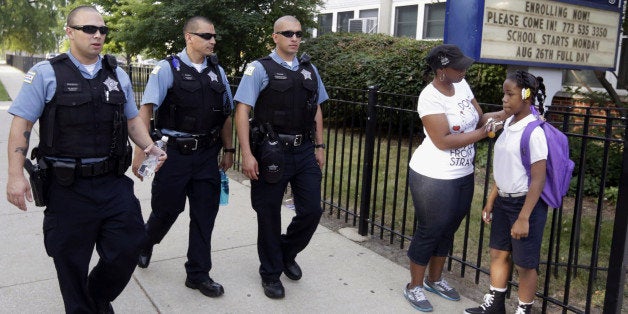 A new poll found that over half of Americans think Chicago is more dangerous than any other large U.S. city. But their perception does not match the reality of the Windy City's crime rate, which is actually falling.
The YouGov poll, published last week, found that Chicago is the only city that a majority of respondents believe to be unsafe, with 53 percent identifying it as dangerous. The next most dangerous major cities, according to respondents, are New York City, Los Angeles, D.C. and Miami.


The opinion poll's findings, which include only the nation's 10 largest cities, conflict with other recent rankings of dangerous U.S. cities. In Forbes' 2013 ranking, based on FBI data, Atlanta came in as the most dangerous of the 10 cities included in the YouGov poll. Detroit, which is not a part of the YouGov poll, ranked first overall on the Forbes list.
The Pew Research Center has also pushed back against Chicago's "murder capital" reputation, pointing out in a July analysis that Chicago actually had the nation's 21st-highest murder rate in 2012, the most recent year for which the FBI has released official data. Six other cities -- Richmond, Virginia; Birmingham, Alabama; Flint, Michigan; Detroit; New Orleans and D.C. -- have at some point since 1985 been home to the nation's highest homicide rate.
The YouGov poll also found that most Americans don't recognize that today the national murder crime rate is half what it was 20 years ago and that respondents' perceptions of how safe or unsafe a city is have little to do with whether they've actually been to the city.
Popular in the Community