In the most dangerous neighborhood in America, you have a one-in-seven chance of being the victim of a violent crime every year. Same goes for the second-most dangerous. You'll fare slightly better in the third-most dangerous, where your chances are one-in-eight. All three of those neighborhoods are located in the city of Detroit.
The rankings come from a report of the 25 most dangerous neighborhoods released this week by NeighborhoodScout.com. Detroit appears one more time on the list, with a neighborhood in the seventh spot. Four Chicago neighborhoods on the list as well, and most of the others are in cities in the South and Midwest. Many are on the smaller side, like Memphis, Tenn. which has two neighborhoods on the list, and Indianapolis, which has one neighborhood ranked as the 20th most dangerous.
NeighborhoodScout used census tracts to define neighborhoods, excluding those with less than 800 residents. They analyzed FBI data tracking violent crimes of homicide, forcible rape, armed robbery and aggravated assault.
Andrew Schiller, Neighborhood Scout's founder, said people's image of the places most affected by violent crime often doesn't match the reality.
"So many people think, well, I live in a medium city so it can't be that bad, not like big cities like New York or Los Angeles," Schiller said. "But those cities aren't that dangerous overall -- of course they have dangerous neighborhoods -- but overall, they aren't nearly as dangerous as places like Indianapolis."
Schiller also noted that in many cases, city centers, which benefit from development, an influx of people and more amenities, experience less crime than outskirts and even inner ring suburbs.
"Oftentimes people have an image of what crime is like in America, … historically it was [in areas with] high-rise urban tenements. We realize now, from studying this data, that's just not true," he said.
Instead, the neighborhoods they found to have the highest incidents of crime had high levels of vacancy and were mostly dominated by single-family homes.
That description matches many neighborhoods in Detroit, where a recent estimate provided by the city marked the number of vacant structures at 35,000, with many more vacant lots.
"When you have such a high violent crime rate as the city of Detroit does, and a receding population, there tends to be more than just one or two [neighborhoods] that are the focus of violent crime," said Schiller. "It wasn't a total surprise."
NeighborhoodScout's report used 2011 population data from the U.S. Census and 2011 crime statistics from the FBI. They also use information from 17,000 local law enforcement agencies in the country; more on their methodology here.
See the 15 most dangerous neighborhoods below, and head to NeighborhoodScout for the rest. Neighborhoods are defined by the census tract and primarily identified in the report by the largest street intersection they contain.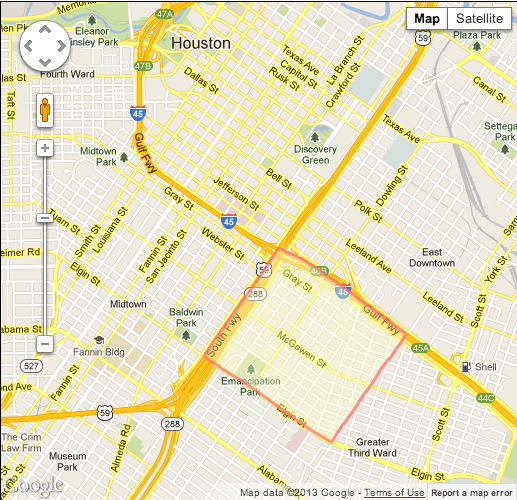 Most Dangerous Neighborhoods In America
Related
Popular in the Community