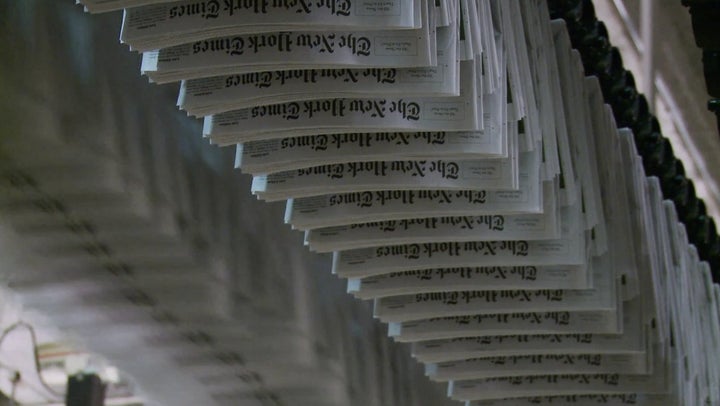 On Press Freedom Day, Pakistan is reminded of its grave journalistic challenges.
It is known that the risks of working as a journalist in any country are highlighted most in times of political turmoil. According to reports, 2011 was one of the worst years for journalists the world over, and Pakistan was called the "most dangerous place."
Pakistan's role in fighting the war against terror has soaked the country with the worst state conditions and archetypal difficulties. In terms of freedom in Pakistan, a lot has to do with the country's conditions as a state. Growing militancy, political and military instability, in addition to the country's deteriorating economy -- journalism is the first to suffer directly from all these ailments.
As Adnan Rehmat, Executive Director of Intermedia Pakistan, a support organization for journalists in Pakistan, says, "Since January 2000 about 80 journalists have been killed in the country. That is a sickening average of one every 50 days."
Having spoken to journalists across the country for my research on journalistic challenges in Pakistan, I have yet to come across a journalist who has reported on security or militancy issue and hasn't been warned, called or picked up by the government security agents. More recently, bloggers, tweeters and citizen journalists, who are not actually in the field of journalism by profession but just write to get the truth out, have been told that they are being watched.
Professional journalists who report from difficult areas are constantly threatened by militant groups for their reporting and at times are told to alter terminology and language as well. For example, since some militant groups are averse to the word "terrorist" they have harassed many journalists in Peshawar for using this term as an adjective to describe these militant groups. Sometimes group leaders call at news desks and openly threaten them for using the term "terrorist" against their names.
There are absolutely no efforts made by the government to protect journalists from the threats, abductions or killings perpetrated by the militant groups that are largely becoming a great nuisance in the country.
There is evidence of sharp efforts made by the state itself to restrict access to any information that can bring transparency and/or accountability into their own system.
As journalism deteriorates in cities such as Karachi, especially during intense violence and rioting, in Balochistan it seems almost impossible to report the truth at any time of the year. The situation is at its worst in all tribal areas throughout Pakistan.
In Balochistan, journalists are targeted very systematically. Abductions are commonplace and it is a well-known fact among journalists that they are not allowed to speak out for their fellow journalists.
There is a pattern of brutality toward anyone who speaks out in Balochistan. From students to academics, activists or journalists, anyone with a voice is targeted. Such an environment is deliberately created; it seems to seek instilling fear among the people. Most Press Clubs throughout the province are regularly raided and many have also been shut down completely.
Right after Saleem Shahzad was killed on May 31, 2011 -- allegedly by the country's intelligence agency in Islamabad, I was told by several Baloch journalists about the killings of two reporters in Balochistan. These killings did not get coverage in the media and went unreported. The irony lies in the fact that journalists throughout the country were rallying for freedom and rights of journalists and no one spoke out from Balochistan for these two journalists because of that unwavering fear they carry with them. "We have a family and kids to look after, and as much as I salute my friends for their brave reporting, I can't speak much about the brutality, because I don't want to be their next target," one journalist based in Quetta told me.
The FATA (Federally Administered Tribal Regions) region is another region where freedom of press is one of the biggest regional challenges. This is where the Taliban have been creating nuisance since 2003 and over the years, this areas has seen several operations, militancy and the worst side of terrorism. U.S. drone strikes are carried out in North Waziristan -- an agency inside FATA -- and reporting directly from North Waziristan has increasingly become impossible.
It was mid-December 2011 when I was sitting at headquarters of Pakistan Tribal Union of Journalists in Peshawar and a phone call interrupted my conversation with the president of the union. It was a threat call by one of the acclaimed militant groups. The demand was to ask all members of the Tribal Union of Journalists to stop reporting against the militant group "or else there would be serious consequences." Next month, in January 2012, Mukkarram Khan Atif was killed by the Taliban.
At this point it is impossible to say how long will freedom of press be a struggle in this country, but what is absolutely remarkable about journalism in Pakistan is the great day-to-day struggle of its journalists. In spite of all the challenges that journalist face while reporting, from the unfaithful mountains of FATA to the state forsaken Balochistan, news still manages to make its way to the audience. What happens in between is at times folded inside annual impunity reports and other times cases closed of failed commissions, but the journalist in this country continues to go out and put his life at risk every day.
I, for one, would like to salute to all Pakistani journalists on World Press Freedom Day.
Calling all HuffPost superfans!
Sign up for membership to become a founding member and help shape HuffPost's next chapter