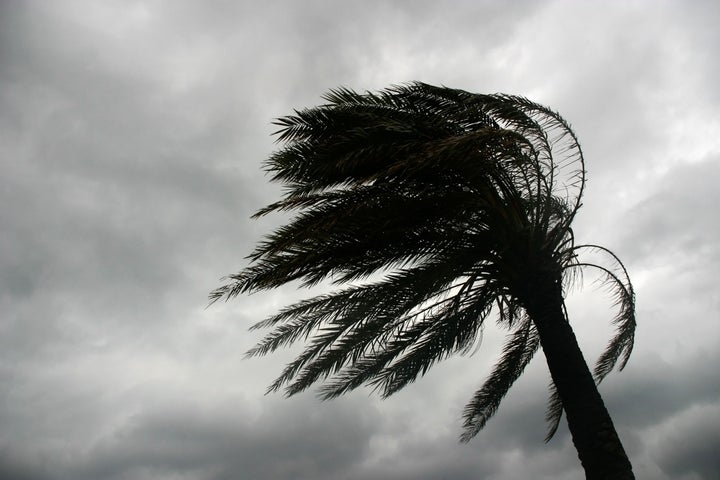 The weather disasters ran the gamut, from massive blizzards to major river flooding to devastating droughts, but the most frequent disasters were related to tornadoes. Tornadoes killed 552 people in the U.S., the second deadliest season on record, and six of the outbreaks caused at least a billion dollars in damage.
Here's an overview of those six, in chronological order.
April 4-5: Midwest and Southeast
The first of four massive April tornado outbreaks occurred during the first week, with the worst of the tornadoes occurring in the Midwest and Deep South. The multi-day outbreak established a record for the most severe weather reports in a 24-hour period. Nine people were killed, with $2.8 billion in damage.
April 8-11: Midwest and Southeast
Just days later, another tornado outbreak occurred in nine states in the Midwest and Southeast, causing an estimated $2.2 billion in damage but no fatalities. Fifty-nine tornadoes are believed to have occurred.
April 14-16: Midwest and Southeast
Thirty-one people were killed during the third massive Midwest/Southeast tornado outbreak in the middle of the month, including 22 deaths in North Carolina. The estimated 177 tornadoes caused over $2 billion in property damage.
April 25-30: Southeast, Ohio Valley, and Midwest
The most devastating of the April tornado outbreaks occurred during the end of the month, when 343 tornadoes occurred over 13 states in five days. The tornadoes killed 321 people, including 240 in Alabama alone, and damage exceeded $10 billion.
May 22-27: Midwest and Southeast
Another massive tornado outbreak occurred about a month later, with 180 tornadoes in 15 states during a five-day span in late May. The tornadoes killed 177 people, including 160 in Joplin, Missouri, the single most deadly tornado in more than 50 years. Property damage exceeded $9 billion.
June 18-22: Midwest and Southeast
The sixth tornado-related billion-dollar weather disaster occurred in the Midwest and Southeast in June when an estimated 81 tornadoes caused over 1 billion in damages during a four-day period. Three fatalities were reported, with damage over $1.3 billion.
REAL LIFE. REAL NEWS. REAL VOICES.
Help us tell more of the stories that matter from voices that too often remain unheard.