A warm bed, ample treats and some loving behind-the-ear scratches make for a considerably happy home for dogs.
But other metrics, like the amount of grass there is to sniff, qualifies certain parts of the country as better equipped for hosting a dog's happiest life.
Financial consulting company SmartAsset analyzed data on several measures to rank the most wag-worthy cities across the map. To decipher the most dog-friendly cities, the study considered a city's dog accessibility, as in the number of dog parks, dog-friendly shopping areas and dog-friendly restaurants. The study also looked at a city's quality of life, which took walkability, weather and housing costs into consideration (happy pets need happy owners).
San Francisco earned the exciting title of most dog-friendly city, boasting numerous dog parks and dog-welcoming establishments and plenty of sunshine. See what other cities made the list on SmartAsset's map below: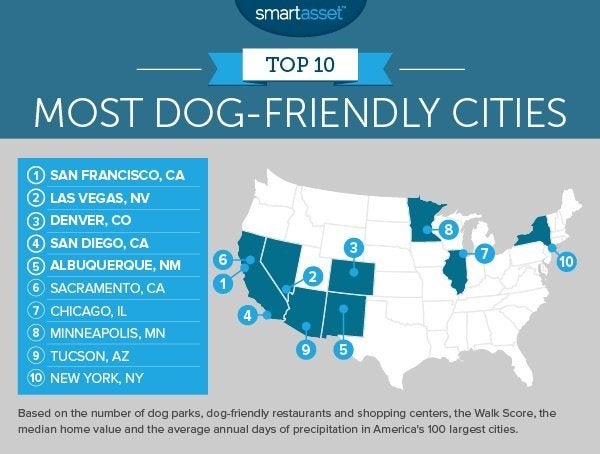 While these cities don't exactly match up with the country's happiest cities for humans (though there are some crossovers), when you have the funds and time to support a four-legged friend in your home, the happiness in your own household will likely increase.
Dogs have a powerful, if not magical, effect on human beings: They decrease stress and blood pressure levels and can help people overcome feelings of loneliness. And their unconditional love is worth the inevitable extra vacuuming one has to perform to ensure the semblance of a clean-ish household.
Related
Before You Go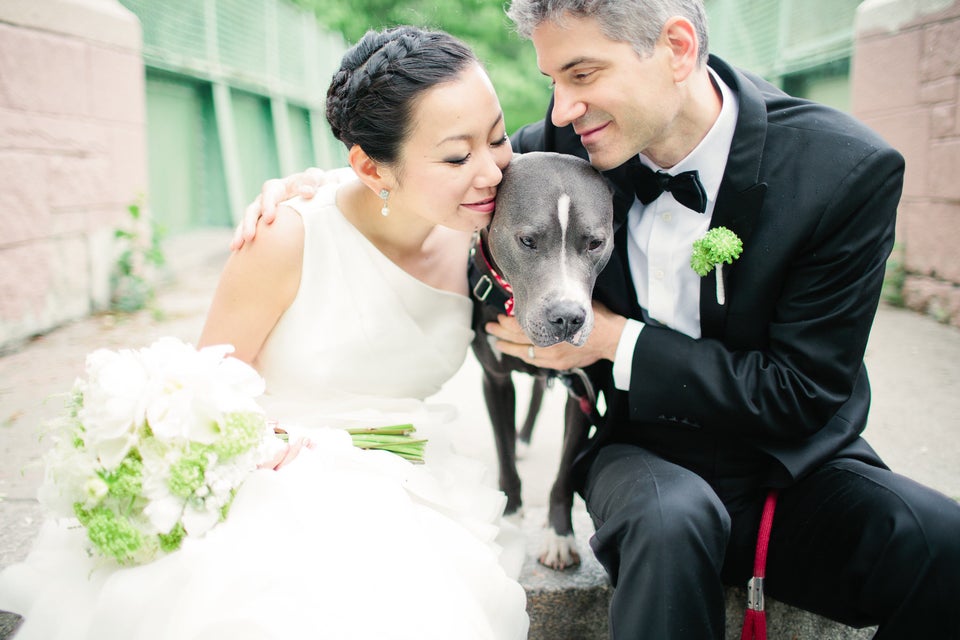 Adorable Weddings Pets