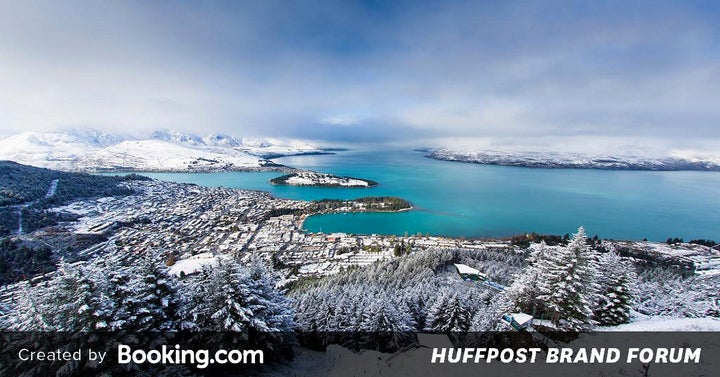 If there is one thing on your checklist for 2018, it should be an epic road trip! What a great way to travel — with the roof down, the warm sea breeze blowing through your hair and your favorite playlists on repeat. Research from Booking.com*, the global leader in connecting travelers with the widest choice of incredible places to stay, revealed that almost a third of people around the world took a road trip in 2016 and were likely to take one in 2017.
Booking.com highlights some of the world's greatest road trips and the best places to stay to make your journey unforgettable. From the Pacific Coast Highway in the U.S. — one of the most scenic drives in the world — to China's over-water highway, there is a route for everyone. Just take your pick!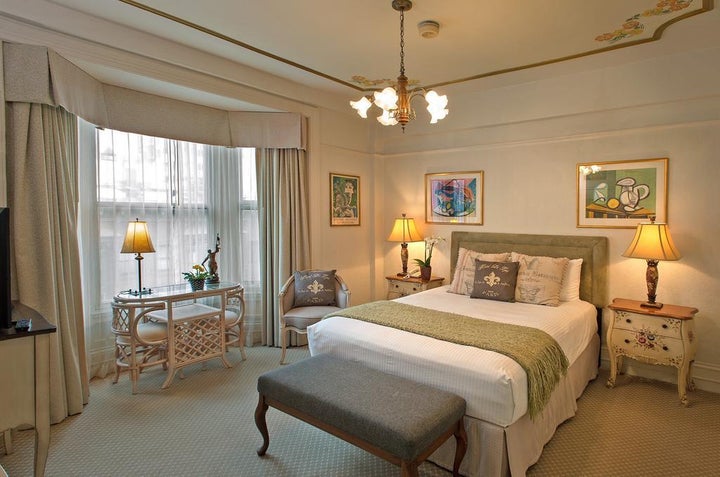 1. Pacific Coast Highway ― San Francisco
The Pacific Coast Highway is a must on your road trip checklist. This legendary route along the iconic California coast from San Francisco down to San Diego is known for having some of the most scenic views in the world. Over 621 miles long, the Pacific Coast Highway does not disappoint. Expect to see stunning coastal views, picturesque seaside villages, untouched forests and sunny wine vineyards along the route. Booking.com travelers cited sightseeing, scenery and city trips as their favorite highlights of San Francisco, and the top types of accommodation booked were hotels, motels and hostels.
Where to stay: Discover the charm and elegance of France in the heart of San Francisco at Cornell Hotel de France, ideally situated a short stroll from the vibrant Union Square. This family-owned hotel presents a beautiful fusion of old-world charm and modern amenities. Wake up to a full, free breakfast and admire prints of masterpieces from famous artists around the world. Be sure to check out the Theater District, San Francisco's legendary Chinatown and take a ride on the city's historic cable car.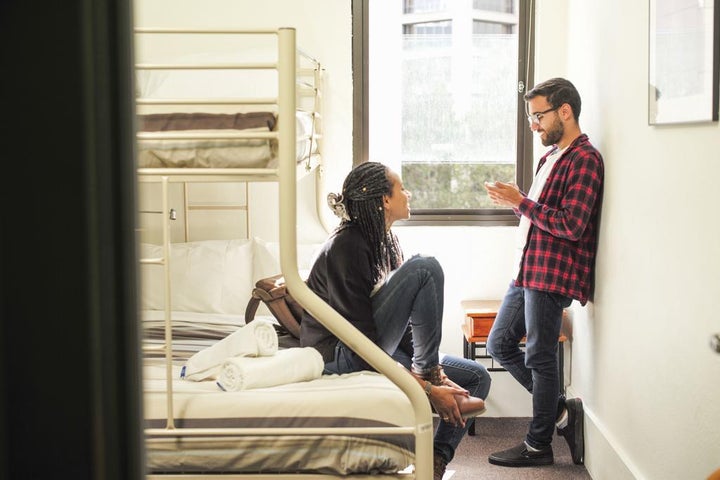 2. Great Ocean Road ― Melbourne, Australia
Challenging the Pacific Coast Highway for its spot as one of the most scenic coastal drives in the world is the Great Ocean Road route, with its jaw-dropping scenery along the southern coastline. Tracing the shore between Geelong and Warrnambool, the route is full of cliff-hugging turns, seascapes to die for and lush rain forests in your rear view mirror. The 170 mile route starts in the surf capital of Torquay, so be sure to visit the natural beauty Apollo Bay and the Great Otway National Park. The top types of accommodation booked in 2016 were hotels, apart-hotels and hostels.
Where to stay: Fun and affordable, the Melbourne Central YHA is the ideal pit-stop for travelers on a budget. Boasting a rooftop terrace with BBQ facilities and amazing views of the city center, this trendy backpacker hostel is located in the heart of vibrant Melbourne, surrounded by street art, cafes and unique bars. Guests benefit from a 24/7 reception desk and a large ground floor communal area, plus a shared kitchen and an option of both dormitories and private rooms.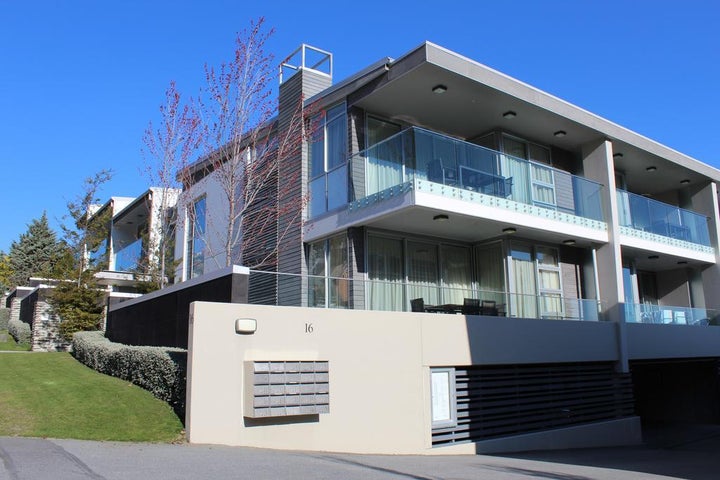 3. Southern Scenic Route ― Queenstown, New Zealand
The Southern Scenic Route combines everything from deserted beaches, native forests, rolling hillsides, waterfalls, lakes and snow-covered peaks full of breath-taking views around every corner. The 380 mile route starts at Queenstown and takes you through Fiordland, Ta Anau and the iconic Milford Road to Dunedin. Top endorsements for Queenstown by Booking.com travelers are scenery, adventure and relaxation. The top types of accommodation booked in 2016 were hotels, hostels and apart-hotels.
Where to stay: Start off your road trip the right way with a stay at the luxurious Element Escapes Apartment, ideally located just a short walk away from the beach and a half hour drive from Coronet Peak and The Remarkables ski parks. It's the perfect getaway for skiers, hiking enthusiasts and travelers along the Southern Scenic Route.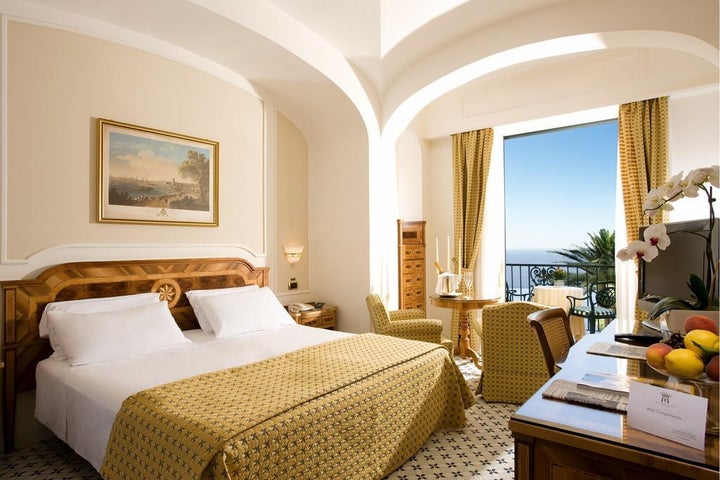 4. Amalfi Coast ― Sorrento, Italy
The route along the Amalfi Coast is not for the faint-hearted. It presents narrow-winding roads along steep clifftops, but passengers will be rewarded with stunning views of rugged shorelines, pastel-colored fishing villages, terraced vineyards and cliff-side lemon groves. This 37-mile stretch of coastline between Sorrento and Salerno is hemmed by high mountains and offers idyllic waterfront boutique hotels and unspoiled coastal towns. The top endorsements for Sorrento by Booking.com travelers are scenery, food and sightseeing. The top types of accommodation booked in 2016 were hotels, bed and breakfasts and guest houses.
Where to stay: The exquisite Grand Hotel Royal boasts a stunning beach-front location and lush palm-filled gardens and scenic cliff-top views. Take a dip in the outdoor pool and admire panoramic views of the Gulf of Naples and Vesuvius. In high season, guests enjoy free access to the beach and free use of parasols, sun beds and beach towels. Grand Hotel Royal offers a complete gastronomic experience, including multiple on-site restaurants and bars serving regional and classic Italian cuisine with panoramic views of the surrounding landscape.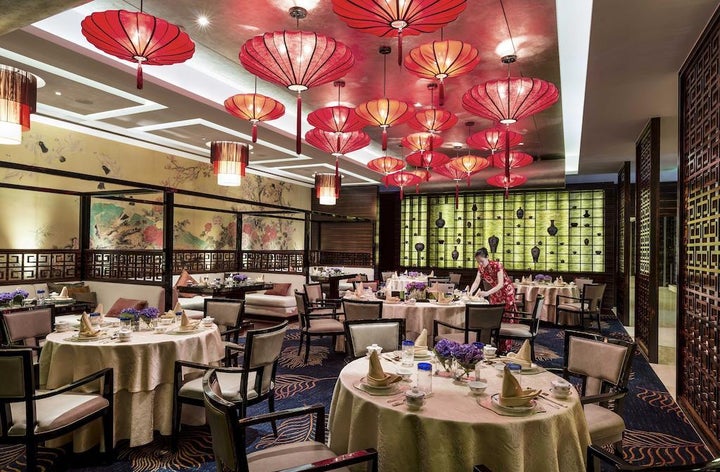 5. Overwater Highway ― Xiangshan, China
If a long distance road trip is not for you, but you are still seeking scenic views, then the Overwater Highway is your best option. Forget walking on water ― how about driving on water! Labeled as the Overwater highway, the seven-mile road linking Xiangshan County in Hubei to the high speed motorway of G42 is built in the middle of the river and follows the natural curve of the valley. Even though this is the shortest route in our roundup of epic road trips, passengers will still be treated to breathtaking views of the valley and nearby fishing villages. Hotels were the top type of accommodation booked in Xiangshan in 2016.
Where to stay: The luxurious InterContinental Tangshan is ideally situated in Wanda Square and looks out to the scenic DaZhao Park. Guests will love the indoor pool, fitness center, and spa, and the famous South Lake and Tangshan Anti-Earthquake museum are just a short drive away. The onsite restaurant, Phoenix All Day Dining, serves international dishes from live cooking stations, as well as a daily buffet breakfast. Other dining options include Cantonese food at Tang Yuan Chinese Restaurant and fine Chinese dining at Imperial Court.
*According to data collected by Booking.com with 12,781 respondents across 13 markets in September 2016. Respondents had to be 18 years of age or older, had to have traveled at least once in 2016, and had to be planning at least one trip for 2017. All respondents had to consider themselves part of their travel decision-making process.
HuffPost Brand Forum is a paid program that allows companies to connect directly in their own words with HuffPost readers. For more information on Brand Forum, please contact BrandForum@huffpost.com.
Related