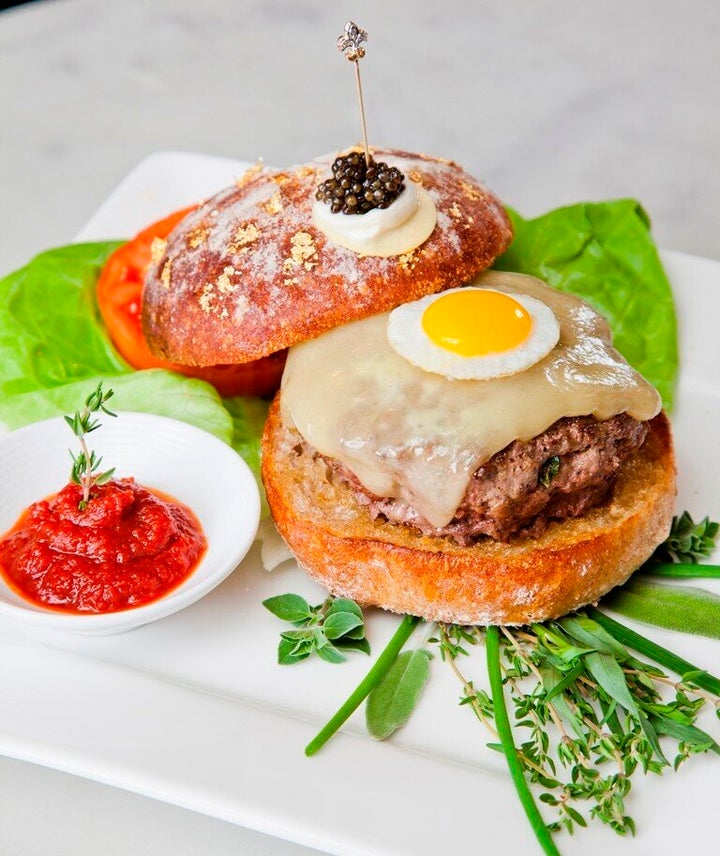 Hide your wallets! New York's Serendipity 3 restaurant has invented the world's most expensive burger according the Guinness Book of World Records, clocking in at a shocking $295.
The burger, invented in honor of National Hamburger Month (otherwise known as May), features a patty of Japanese Waygu beef infused with 10-herb white truffle butter and seasoned with Salish Alderwood smoked Pacific sea salt. It's topped with cheddar cheese, hand-made and cave-aged for 18 months by famed cheesemaker James Montgomery of Somerset, England. There are also shaved black truffles, a fried quail egg, a blini, creme fraiche, Kaluga caviar and a white truffle-buttered Campagna roll.
The final touch? Wait for it -- a solid gold "Fleur de Lis" toothpick, encrusted with diamonds, designed by world-renowned jeweler Euphoria New York. Seriously.
Serendipity isn't trying to cash out; they're donating all profits to the Bowery Mission, which serves homeless and hungry New Yorkers.
"Today" co-hosts Kathie Lee Gifford and Hoda Kotb have already tried the burger, racking up a nearly $600 tab in the process. After one bite, Kotb exclaimed, "I just ate eighty dollars."
Related
Before You Go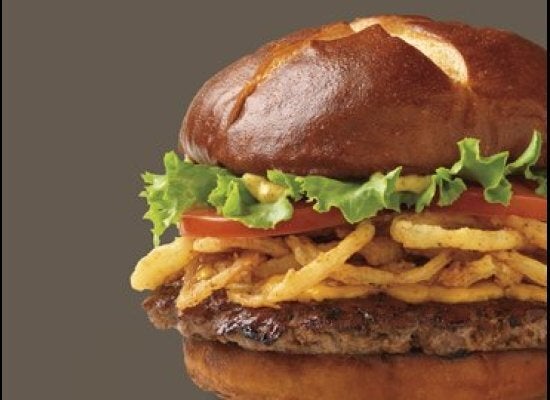 Year In Burgers