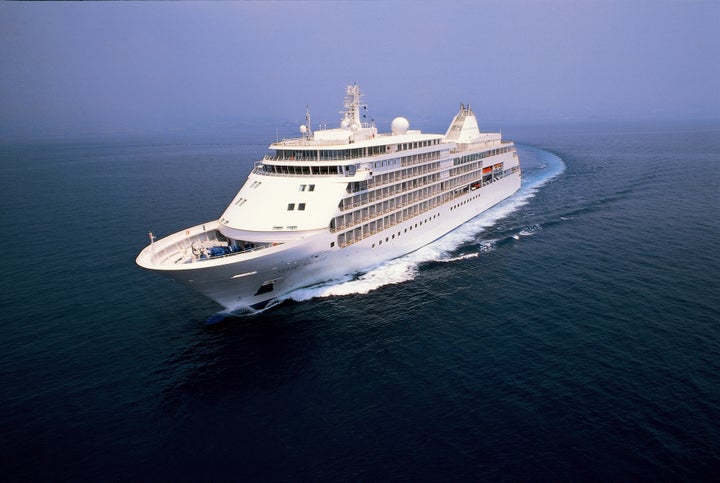 What does $1.5 million buy these days? For some it's a life's worth of retirement savings, for others it's the price tag on a new luxury cruise.
The trip begins when passengers are picked up from their home by helicopter, and, en route to a London airport, will sample Beluga Caviar that costs £4000 ($6,320) per kilogram and tea so rare it's priced at more than £2000 ($3,160) per kilogram. Guests will jet to and from the U.S. in a private Boeing business jet while a Michelin-starred chef prepares a 10-course tasting menu, and will be transferred via Rolls Royce Phantom.
Once on board, home for the next four months will be the ship's more than 1,000-square-foot Royal Suite, with its two bedrooms, two marbled bathrooms, separate dining area and bar and two verandas.
The cruise begins on January 4, 2013 in Los Angeles with a pre-cruise gala at the Peninsula Hotel, with embarkation the following day. Ports of call will be made in 28 countries including French Polynesia, New Zealand, Australia, Indonesia, Malaysia, Vietnam, Sri Lanka, Madagascar, Mauritius, Cameroon and Barbados.
But wait, there's more. Guests will relax with a four-night stay at the Beverly Wilshire Hotel pre-cruise, and wind down with four-night stay at an $11,534 a night apartment in Miami's exclusive Sunset Island community.