Going out for ice cream isn't cheap these days. As The New York Times notes, it's not uncommon to pay $4 for a small scoop without any toppings. Add some "organic whipped cream, sustainable strawberries and French bittersweet chocolate chunks," and you're in double digits territory before you know it.
But just how much is too much? How about $817 for a scoop!
The Black Diamond is a scoop of Madagascar vanilla ice cream topped with Italian truffles, Iranian saffron and edible 23-karat gold flakes. The ice cream is served in a Versace bowl, which anyone who orders the Black Diamond can keep.

Though we couldn't immediately turn up evidence of a pricier single scoop, the title of "most expensive ice cream" doesn't seem entirely settled. News outlets including AOL and The Telegraph are hedging reports with words like "may be" and "might be." "May?" If there's a pricer ice cream out there, show your face! (On second thought, please don't: The $1,000 sundae from Chicago's Lanhgam Hotel is enough already.)
That's one seriously aspirational consumer.
Related
Before You Go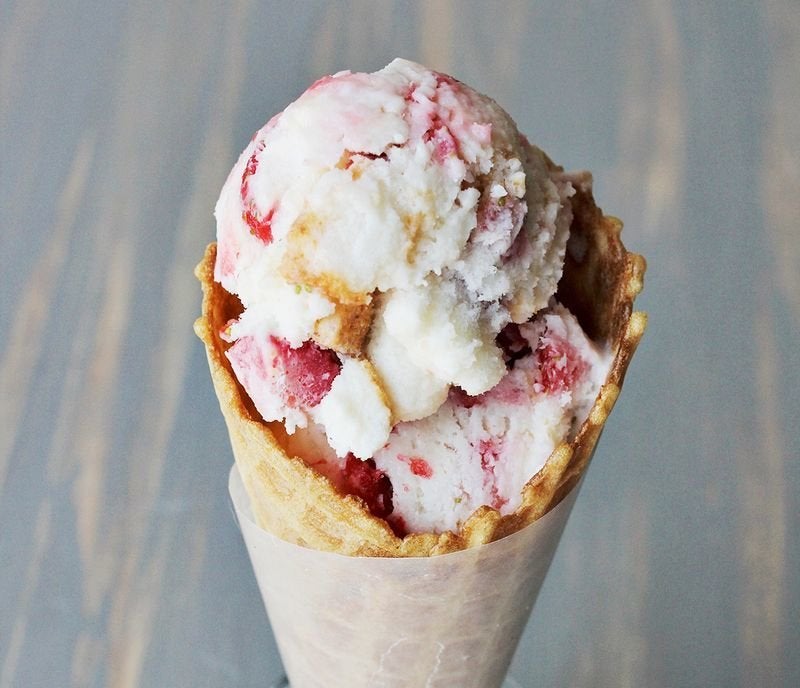 The Best Ice Cream Recipes