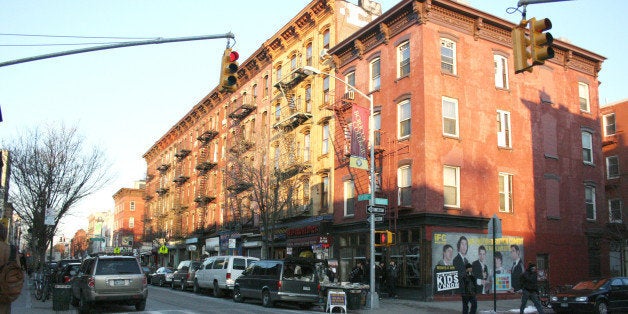 Remember when Brooklyn was still relatively cheap?
With developers jumping to gut-renovate buildings and rent them out at higher rates, even inner patches of Brooklyn won't stay affordable for long.
Median rent for a one-bedroom apartment in Bushwick, which is close to Manhattan and boasts easy access to the subway, increased to $2,100 in April of this year from $1,695 in the same month last year, according to data from real estate startup Zumper. In Bed-Stuy, median rent was $1,950, up from $1,750 last April.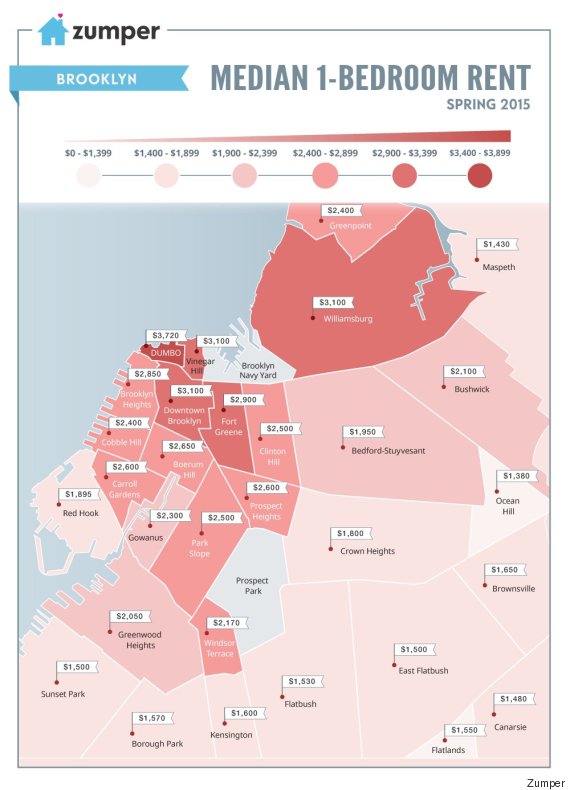 "It's not a surprise to anyone that Brooklyn is getting more expensive, but Dumbo and Williamsburg are reaching their peak and plateauing," said Devin O'Brien, who leads strategic marketing at Zumper. "Prices are creeping inward now. Bushwick and Bed-Stuy are seeing double-digit increases year over year."
One-bedrooms in Bushwick and Bed-Stuy could soon go up to the mid-$2,000s, O'Brien said.
Median rent for one-bedrooms in the city overall was $3,100 in April, a 3.3 percent increase from March of this year. The most expensive neighborhoods are still in Manhattan, with pads in the Flatiron District, Tribeca and Chelsea hovering at or breaking the $4,000 mark.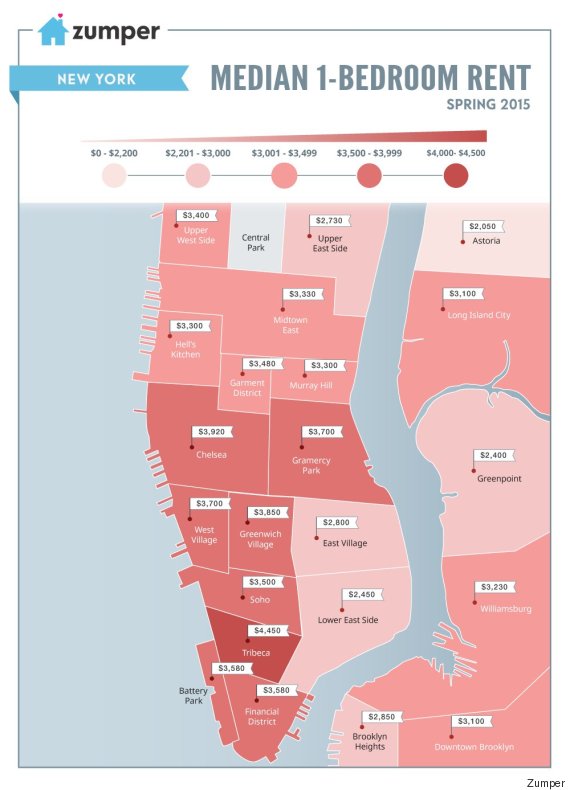 For the best deals in Manhattan, you'll have to go uptown. The median rent for one-bedrooms in Washington Heights in April was $1,800, while Inwood one-bedrooms went for $1,560. East Harlem, Central Harlem and West Harlem remained under $2,200, but rapid gentrification will likely hike prices up in the next few years.
"Central and West Harlem will go up at a higher rate than East Harlem, especially West Harlem around Columbia, which is really popular," O'Brien said.
If you look hard enough, you can still score bargains on the Lower East Side, where the median rent for a one-bedroom came in at $2,450.
For those looking to spend less, grabbing a few roommates is the best way to go. Median rent for a two-bedroom in New York City overall was $3,580 in April, down 6 percent in the last quarter.
"Either there's higher demand for one-bedrooms, or they're just coming into the market at higher rates," O'Brien said.
Calling all HuffPost superfans!
Sign up for membership to become a founding member and help shape HuffPost's next chapter