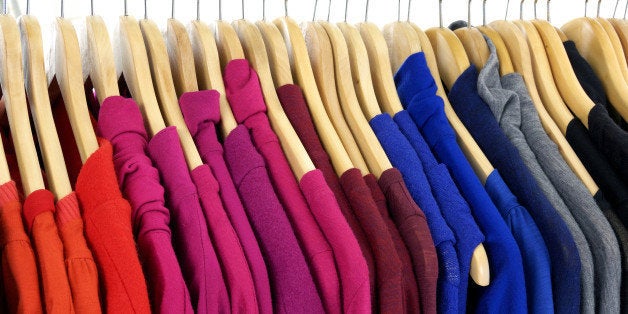 If you came of age in the 1970s, you likely figured out your best colors based on the seasonal color wheel, which matched your complexion and hair to a specific set of complimentary colors. But things change as you age, and your coloring has probably shifted. Are you still wearing the right hues? "I have a tremendous number of clients that come to me with this very question," says David Zyla, award-winning stylist and author of "Color Your Style" and "How to Win at Shopping." "They tell me, 'When I was 20, I used to wear lemon yellow, and now it feels like it's too much'. What happens is that our coloring mellows as we get older."
#1: Adjust Your Look As You AgeNot sure whether your go-to color palette is doing you justice? Let your face be your guide. "As we become more seasoned (a word that is to me, more preferable than the term 'getting older'), we do need to change the colors that we wear—especially those worn close to the face," says Carol Davidson, AICI, CIP, image consultant and founder of Styleworks in New York City. "The reason for this is that our personal coloring (hair, skin and eyes) becomes more delicate (a.k.a soft or muted) and very bright colors may visually overwhelm us."
But that's not to say you should skip the saturated shades—color isn't just stylish, it can also shave years off your appearance. "Because our pigmentation softens and we appear to lose color (for example the graying process with hair), adding a bit of color back into the clothing we wear helps us look more well-rested, vibrant and younger," says Davidson.
Typically, a simple shade shift is all you need to look your best. "If, as a 20-year-old, you wore cherry red really well, and now it's 40 years later, chances are you should still wear a version of that color—it's just going to be softened," says Zyla. Try a deep pink rather than a red, as if it were a water-color version of the original red, he recommends.
#2: Figure Out Your Best ColorsTo find the hues flatter you, start with a clean slate and do a few simple color assessment tests using your own body, says Zyla. Get comfy in a room with plenty of natural light and carefully examine the following:
Your veins: To find your most dramatic color, look to the inside of your wrist — are your veins blue, green, or purple? Then look closer and determine the exact shades. You can hold your arm against paint swatches to make it easier. "That color will be a very high-impact color for you — it's the greatest contrast to your coloring," says Zyla.
Your eyes: To find colors you'll always look great in, identify the darkest and lightest hues in the colored part (iris) of your eye. And for your best version of black, figure out the exact shade of the rim around your iris.
Your fingertip: To find your most "romantic" color, pinch a fingertip using the thumb and forefinger of the other hand. Zyla recommends using this trick to choose a lipstick shade.
For women with a darker complexion or very dark brown eyes, the best way to figure out your flattering colors is to take your color temperature, says Dianne M. Daniels, a coach, consultant, and founder of The DivaStyle Coach. The method:
Take an obviously cool piece of fabric, like a hot pink or blue-red shirt and stand in good lighting with the piece of fabric under your chin.
Close your eyes for a few seconds, then look at yourself in a mirror.
Reading your results:"If your skin looks clear, your eyes bright and shiny, and the first thing you notice is your eyes, you may be cooler, or more blue-based, in your coloring," says Daniels. "If you see shadows around your nose or mouth, or your skin looks dull, you may be warmer in your coloring and should repeat the test with a piece of gold, yellow or orange fabric, looking for the smoothing effect."For a warm vs. cool color refresher, visit Stylecaster.com.
#3: The Best & Worst Colors for Women Over 50Having trouble identifying your best colors? Stylists agree, certain colors look great on most every woman over 50. "Universally flattering colors for those over 50 are more balanced, mid-range colors," says Davidson. "Think about periwinkle blue, medium violet, watermelon red, warm pink, teal, medium turquoise, medium gray, and soft white."And the #1 color you should stay away from? Basic black — it's too severe. "As some of my more seasoned clients are reluctant to give up their tried-and-true black, I will often share with them that their "best black" is navy, charcoal gray, rich taupe and/or other kinder, gentler neutrals," says Davidson.
#4: If You Dye, Do It RightHair color is a hue you'll be wearing every day, so choose wisely. Dying your hair properly is both an art and a science — you want it to complement your skin tone, but you also want to stay away from the color it was when you were young, says Zyla. "The hair color you had when you were seven will look very harsh," he says. "Look to it and then soften it. Shoot for the softer shades of your true tones."
#5: Colors That Look Gorgeous with Gray HairTo find the clothing colors that truly suit your gray best, stylists recommend looking closely in the mirror to pick out your hair's tones and highlights. For example, a pewter gray will have a slightly greenish cast, dove gray skews slightly warm, light gray and silver are more cool, and so on. Once you know what direction to go in, the world is your color oyster.
But if you want "quick and dirty" advice, go for vibrant, cool colors, says Jessica Jo Fisher, personal style mentor and costume designer. "In general, gray and silver hair has a cooler tone which means that cooler colors can play really well against your hair," says Fisher. "I personally love to use rich blues, greens, and purples to play up both gray or silver hair and the color of one's eyes."
Color MaintenanceTo make sure you always walk out of the door feeling comfortable and gorgeous in your skin, do regular style check-ups, says Zyla. "Go through your closet every year to two years to see if your clothes are still doing something for you," he says. "If something clashes with your hair or is too intense, get rid of it. Check for fit and color. Always listen to yourself — you are your own style icon."
One last color hint: Once you find your perfect shades, don't go overboard. "If you're just wearing shades of one color head to toe, it's a lot," says Zyla. "You can keep the color very dynamic by pairing it with one of your neutrals."
Related
Before You Go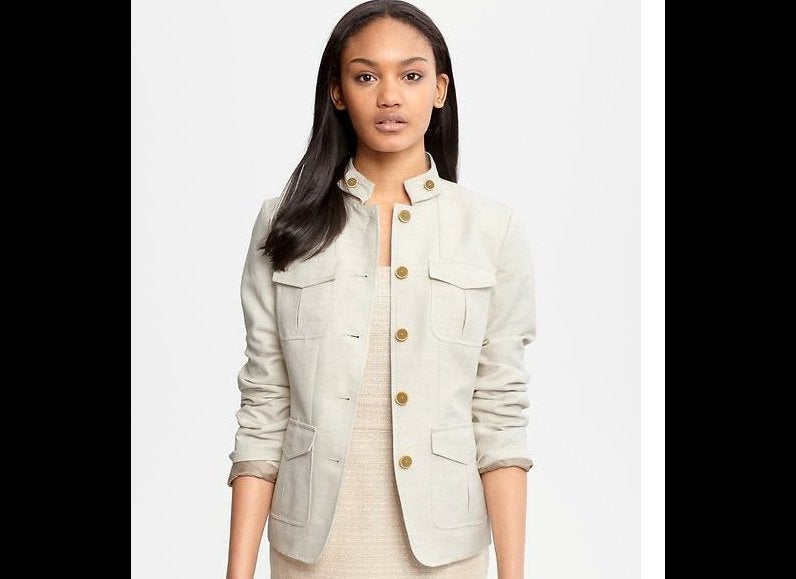 15 Summer Classics Every Post50 Woman Should Have In Her Closet
Popular in the Community