Wisconsinites love their PBR and tech giants such as Microsoft, Google and Yahoo reign supreme on the West Coast, at least according to America's Internet search histories.
This map, created by finance company Direct Capital, shows the most-Googled brand in each state. The company analyzed Google Trends' per capita search data for some of the top 200 consumer brands and displayed the most popular company in each state.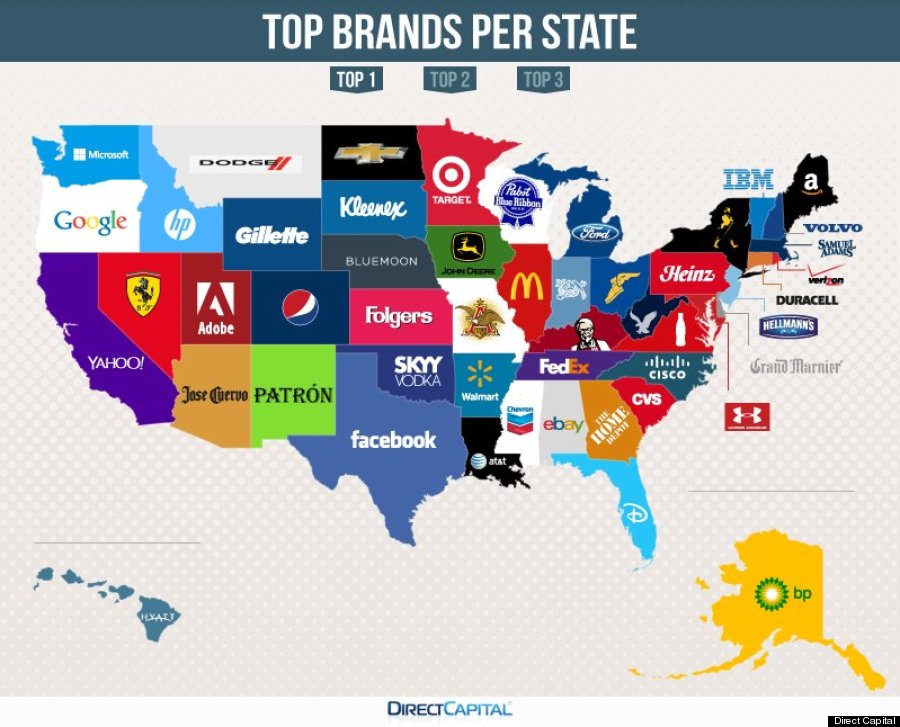 Many of the most-Googled brands in each state are headquartered in that state, such as Home Depot in Georgia, Target in Minnesota and McDonald's in Illinois.
The map can provide hints about the companies' sway on the culture, job market and consumption habits in each state.
Note: That Gillette is the most frequently searched company in Wyoming could be due to the fact that the state's fourth-most populous town is also named "Gillette."
Related