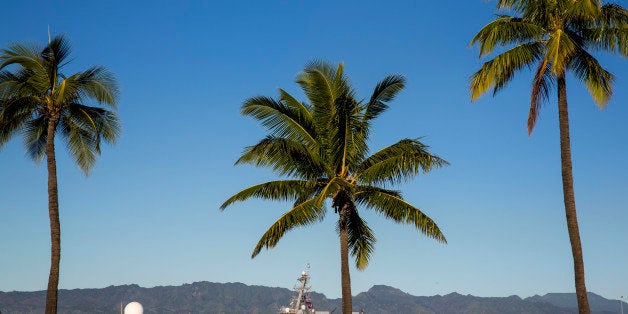 Americans are by no means the healthiest people in the world. While there have been vast improvements in infant-mortality rates and smoking rates over the last several decades, the United States still struggles with obesity and diabetes in particular. Last year, the nation's obesity rate increased to 29.4% of adults from 27.6% the year before.
The United Health Foundation's 2014 Health Rankings report examined both determinants and health outcomes. It included such factors as healthy behaviors, quality of health care, health policy, the presence of diseases and deaths from illnesses across the nation. Health varies considerably between states. Based on this year's edition of America's Health Rankings, Hawaii and Mississippi are once again the healthiest and least healthy states.
Negative health outcomes were far less common in the healthiest states than in the least healthy ones. The prevalence of diabetes has increased dramatically in the United States in recent years, due in part to rising obesity rates. In all of the healthiest states, the rates of diabetes were less than the national rate of nearly 10% of adults. In addition, the majority of the healthiest states were also among the 10 states with the fewest cardiovascular deaths per 100,000 people.
The cost of poor health can be measured in years of life. The Centers for Disease Control and Prevention (CDC) tracks premature deaths, as measured by the number of years lost when people do not live to age 75. This year, the CDC estimated that nearly 7,000 years were lost for every 100,000 Americans. This figure was lower in all of the healthiest states, one of which, Massachusetts, led the nation with 5,345 estimated years lost per 100,000 people.
Healthy behavior and lifestyle is also a major contributor to good health. According to Dr. Rhonda Randall, the chief medical officer for the United Retiree Solutions and a senior advisor to the United Health Foundation, the United States has tackled issues like infant mortality and smoking cessation. And "we can do that with physical inactivity and obesity. Those are things that are completely within our control," Randall said. Less than 75% of Americans reported regular physical activity. In nine of the least healthy states, however, less than 70% of people exercised regularly.
Money and employment also clearly play roles in determining health. The healthiest states are often among the nation's wealthiest, and each had a median household income above the national median in 2013. All but one of the healthiest states also had a lower unemployment rate than the national rate of 7.4% last year. Low unemployment rates improve the likelihood of receiving health insurance, as many Americans are covered through their work. All of the healthiest states also had better coverage rates than the national coverage rate. And in three of the 10 states, the percentage of residents without health coverage was less than half the national figure of 14.6%.
Yet, according to Randall, "We know that just having health insurance isn't enough. It's also access to care, and making good decisions for our lifestyle choices, and then the quality of clinical care we receive when we do access the health care system." When it comes to the quality of clinical care, once again, the healthiest states stood out. Six of these 10 states were among the top 10 nationally for the concentration of primary care physicians, and Massachusetts had more than 200 doctors for every 100,000 residents, the highest figure in the country.
Randall went on to say that health really needs to be understood broadly. "It's not just about whether you get the right care, or when you go to see your doctor, it's also about the environment with which we live." Environment, in this case, includes both promoting strong education and a safe environment. Ninth graders had relatively low chances of graduating high school in many of the of the least healthy states, for example. Additionally, the violent crime rates in many of these states were far higher than the national rate of 387 incidents per 100,000 people.
Public policy is yet another contributor. While the United States spent $90 per capita on public health services, several of the healthiest states — Hawaii, Vermont, Massachusetts, and North Dakota — spent more than $100 per resident. Yet, a majority of the healthiest states actually spent less per capita on public health than the nation as a whole. Randall explained that "public health spending is an important measure, which is why we included it. But, it's also important how effective the programs are that the money is used for… It is multifaceted."
Based on data provided by United Health Foundation's America's Health Rankings, 24/7 Wall St. examined the 10 states with the highest and lowest overall scores. These scores were based on a number of measures that fall into two separate categories: health determinants and health outcomes. Determinants were further divided into behaviors, such as smoking, community and environmental factors, such as children living in poverty; policy factors, such as public health funding and immunization rates; and clinical care factors, such as the availability of dentists and doctors. Outcomes included rates of death from cancer and cardiovascular diseases, as well as infant mortality rates. Additionally, we also reviewed supplementary data provided by America's Health Rankings, including economic factors such as median household income based on the Current Population Suvey.
These are the healthiest states in America.
Support HuffPost
The Stakes Have Never Been Higher
Related
Popular in the Community