Yes, that's right. We're talking about cats .
Last week, Buzzfeed released its list of the "30 Most Important Cats of 2012" -- and we, like feline fans everywhere, looked back at the year that was with sighs of nostalgic joy.
Remember Shishi-Maru, the Instagram superstar? The Hedgehog Mom Cat? Or Venus, the stunning chimera cat who stole our hearts? How about Lil Bub, the perma-kitten with no teeth? They were all celebrated as a few of Buzzfeed's favorite furry felines from 2012.
But the top spot went to an unlikely contender.
Buzzfeed's top cat of the year is none other than Tard, the grumpy cat, the "undisputed Curmudgeon of the Year."
Is Tard truly the top kitty of the year? Tell us in the comments below.
Click through this slideshow of some of this year's "Most Important/Influential Cats" and tell us what you think in the comments below.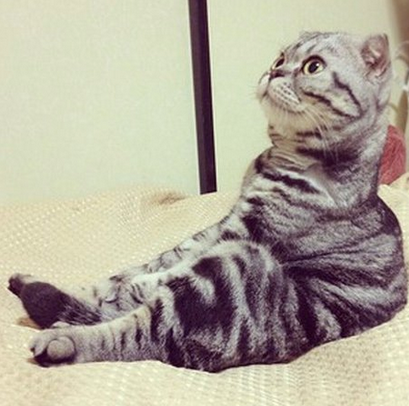 Most Important/Influential Cats of 2012
Related
Popular in the Community