Just four days after its public launch, the website About.me, known for its customizable profile pages, has been acquired by AOL. (Scroll down for some of its best designed pages.)
If you haven't seen it yet, now's a great time to check it out. About.me began invite-only several months ago, aggregating all of your social media activity and Web presence in one place with a gigantic photo personalized by you. The customizable and simplistic design of the site has drawn rave reviews and capitalizes on a growing Web trend: allowing users to put personality into their profiles.
Here's an excerpt from the internal email sent to AOL employees announcing the acquisition:
Just recently launched to the public, about.me is a site that ties users social networking profiles including Linkedin, Twitter, Email, personal blogs and more, all together in one place. In addition, it provides analytics allowing users to track how many people viewed their profile pages and which social networks they went on to view from there - appealing to the increasingly vain online audience! C'mon...who doesn't want to know how many people have viewed their profile pages, status updates, photos and more?!
Let us know which of these About.me pages you think is most creative. If you come across a great one we've missed, add it as a slide!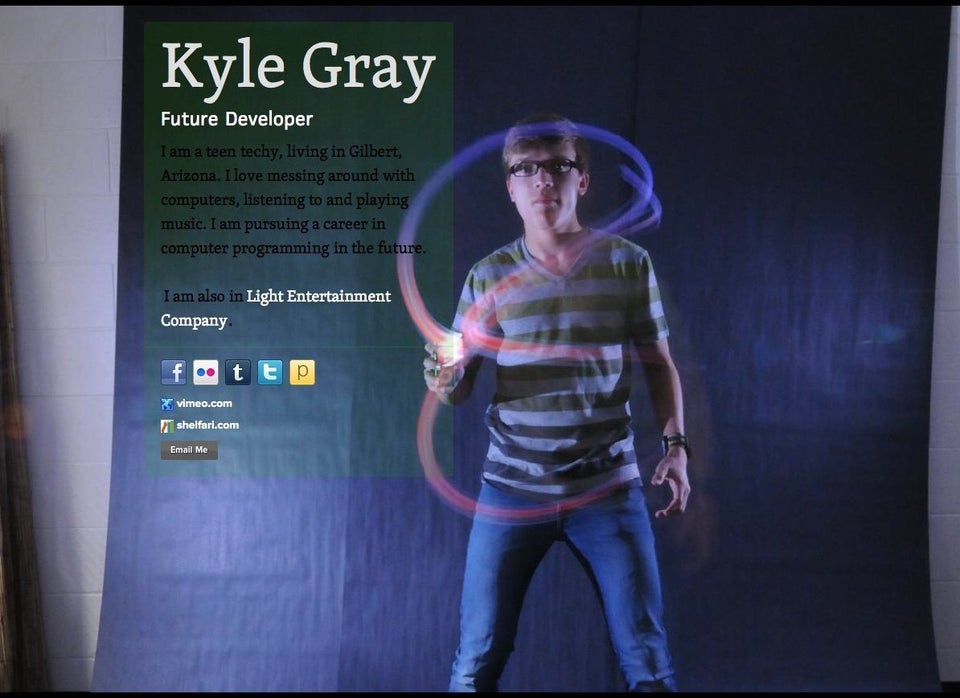 Most Creative About.me Pages
Popular in the Community