Jerry Seinfeld is best known for playing a semi-fictional version of himself in the sitcom, Seinfeld and in 2012 he brought his comedy chops online with Comedians in Cars Getting Coffee. In each episode Jerry invites one of his comedy buddies to cruise around in a car specifically selected to match his guest and grab a cup of coffee. The show has had 57 comedians and 56 guests. The cars span from the 1940's to the 1990's and one 2012 tour bus.
1940's: 1949 Porsche 356/2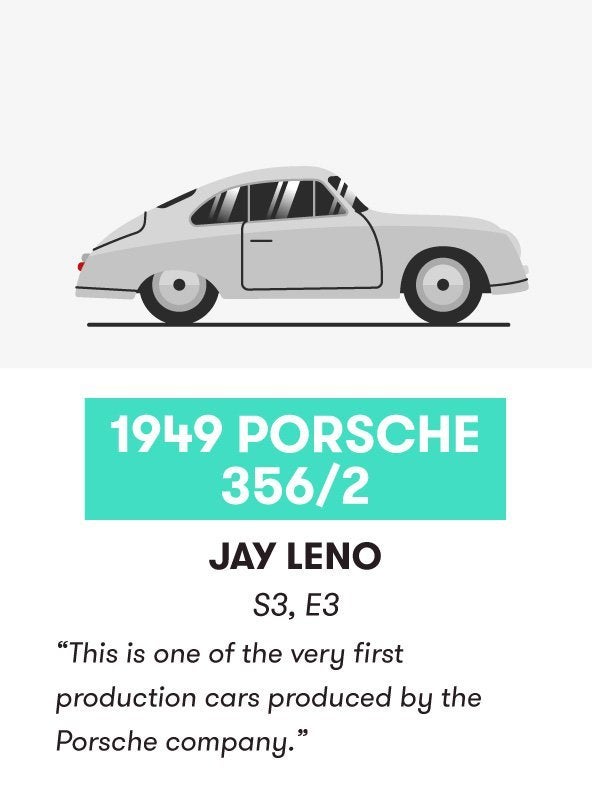 In Season 3, Episode 3, Jay Leno was the lucky passenger who got to sit in the 1949 Porsche 356/2, which was "one of the very first production cars produced by the Porsche Company." They were built by hand in Austria, made mostly of Volkswagen parts and hand-formed Aluminum. This particular vehicle was the 40th of 52 made, as Seinfeld says, "before they came to their senses and realized, we can't have a car company where we make cars by hand."
Most amazing thing to Seinfeld about this car is that if you get in a Porsche today, they feel similar. This episode is what happens when two car buffs and longtime friends get together (Jay Leno has over 200 cars and motorcycles in his collection).
1950's: 1959 Triumph TR3A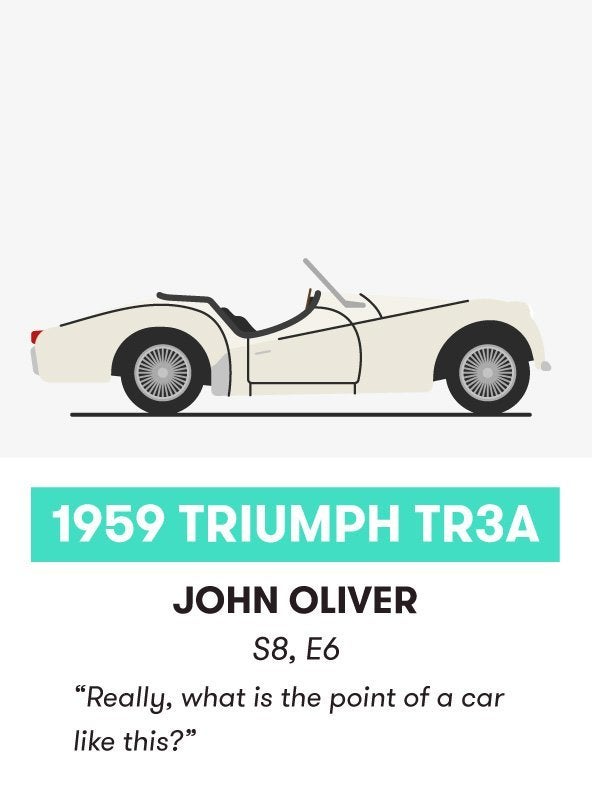 In Season 8, Episode 6, John Oliver of Last Week Tonight, rode along with Seinfeld in the 1959 Triumph TR3A. It has a 4 cylinder engine, wire wheels, with knockoff hubs, it's a car that says, "adults have places to go and things to do and kids just want to play with something dumb, this car is how to make sense and be completely silly simultaneously." Seinfeld described John Oliver as a "perfectly logical, absurd human being."
1960's: 1963 Corvette Stingray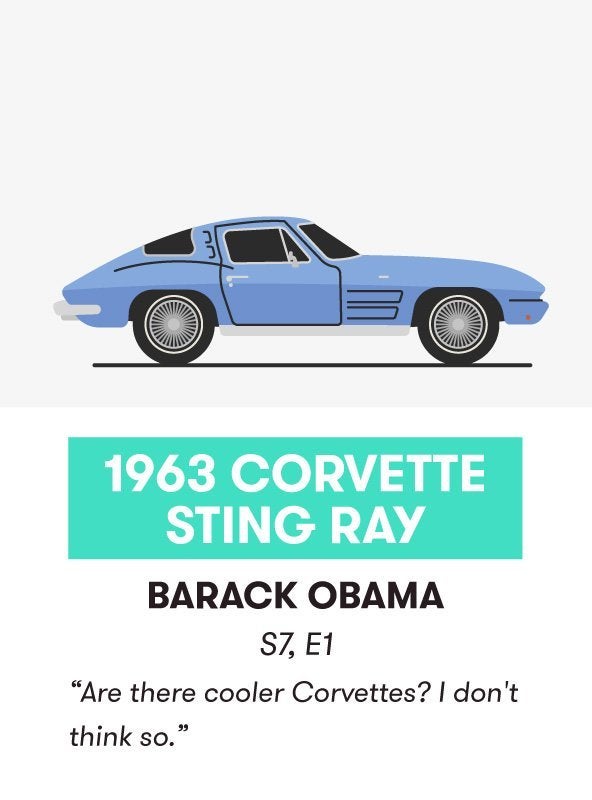 In the opening episode of Season Seven titled "Just Tell Him You're the President", President Barack Obama joined the show and rode in a 1963 Corvette Sting Ray. Seinfeld points out, "it's the only year with a split rear window, the car looks like a submarine, it's edgy, it's stubby, with just the right amount of detail and stance." Of note, in the 60's and 70's all American Astronauts in the Space Program drove Corvette's - this car came from a culture in America when we just "did stuff."
Seinfeld said the Commander in Chief has gotten off just enough funny lines to qualify him being on the show. In a twist, because President Obama isn't allowed to drive, Obama invites him for coffee at 1600 Pennsylvania. President Obama said he does really well with the 0 to 8 year old crowd with his jokes and he shows Seinfeld "The Beast" best known as the President's limo. This is also the episode we found out that the President loves nachos.
1970's: 1970 Plymouth Roadrunner Superbird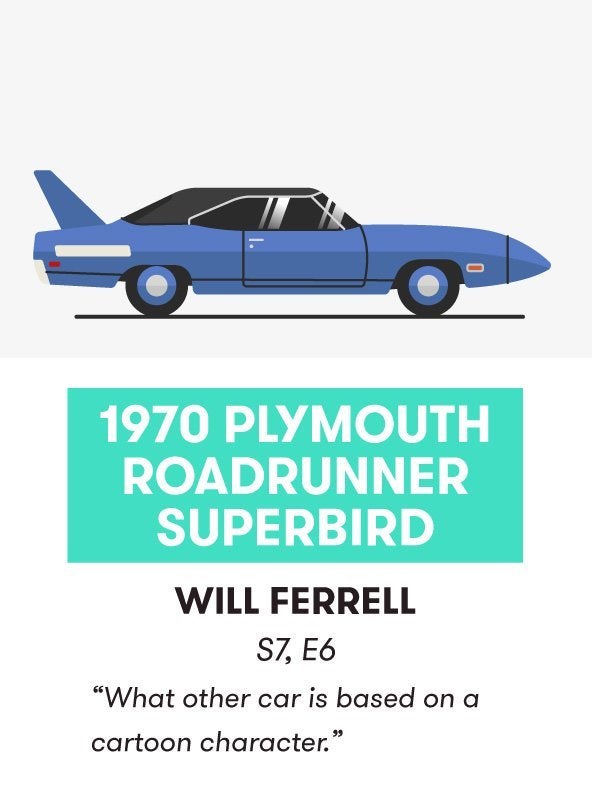 In Season 7, Episode 6, Will Ferrell rode shotgun in the 1970 Plymouth Roadrunner Superbird. The story with this car, was that Plymouth built it hoping Richard Petty would race it and he did - the car could go over 200 mph and won tons of races. It has the Road Runner cartoon on the side and Seinfeld selected it specifically for Ferrell saying, what other car is based on a cartoon character? As a bonus, the horn sounds like the Road Runner beep beep!
1980's: 1981 Delorean DMC-12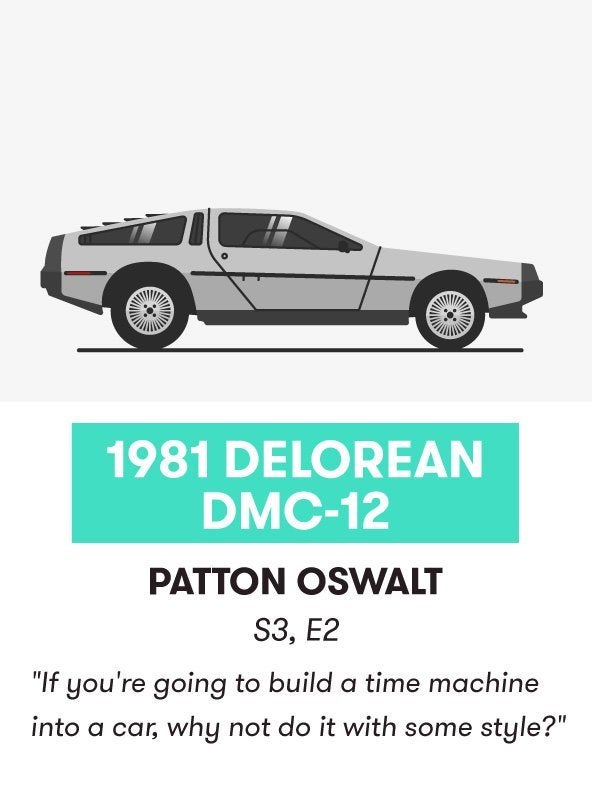 In Season Three, Episode Two Patton Oswalt joined the show in the car most famously included in Back to the Future. Because after all, "if you 're going to build a time machine into a car, why not do it with style?" The DeLorean was built by DMC - the DeLorean Motor Company, which was started by John Z. DeLorean, the cars were built in Belfast and backed by Johnny Carson, Roy Clark, and Sammy Davis Jr.
1990's: 1995 Volvo 960 Station Wagon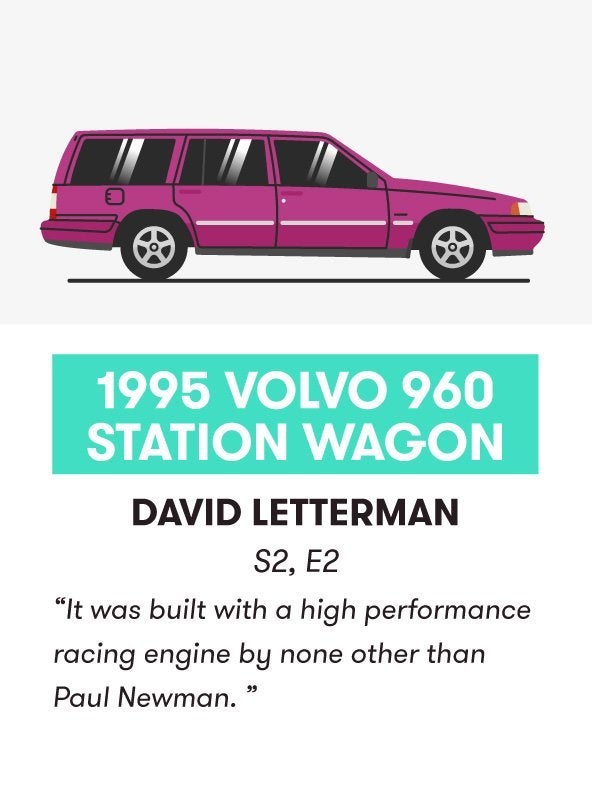 In Season Two, Episode Two, David Letterman rode along with Jerry to grab some coffee in a 1995 Volvo 960 Station Wagon in Regent Red. It was built with a high performance racing engine by Paul Newman. This Volvo was actually Dave Letterman's car that he let Jerry borrow for the episode. The car caught fire once while he was heading into New York City.
You can check out every single car that has been featured on Comedians in Cars Getting Coffee on Instamotor.
REAL LIFE. REAL NEWS. REAL VOICES.
Help us tell more of the stories that matter from voices that too often remain unheard.
This post was published on the now-closed HuffPost Contributor platform. Contributors control their own work and posted freely to our site. If you need to flag this entry as abusive,
send us an email
.