All men must die, except Jaime Lannister ― he's not ready yet.
That's according to Nikolaj Coster-Waldau, who plays the Kingslayer on "Game of Thrones," set to return with Season 7 on July 16. During an interview with HuffPost on Build Series Monday, the actor refused to name the character he would like to see kill Jaime on the show, saying instead, "I don't want Jaime to die. I want him to just slowly fade away. Just old age."
As for other spoilers, Coster-Waldau says they're definitely out there, and confirms that most of those leaks on the internet are real.
"What's interesting, though, is every year there are huge spoilers online where people find out real stuff and they will post it, and you go, 'Oh my God, they just spoiled the whole season online!' But then, because there's 10,000 other spoilers out there, they're not real. It just gets lost in the shuffle," he told HuffPost. "So, it's all out there by the way ... if you can find it."
Coster-Waldau is into all those theories too, he just won't tell you if they're true.
"People are really reading into that look ... I was just going through my grocery list," Coster-Waldau joked before addressing the theory. "I was very into the scene. It's interesting, though, how much you read into a look like that, because, it's like, 'Oh, clearly he's going to leave her now. There's no question. This is it. This is reminding him why he killed the Mad King. Now he's going to go and kill Cersei. There's no question about it.' And it might happen, who knows? I mean, I know, but ..."
(TELL US! But, yeah, don't.)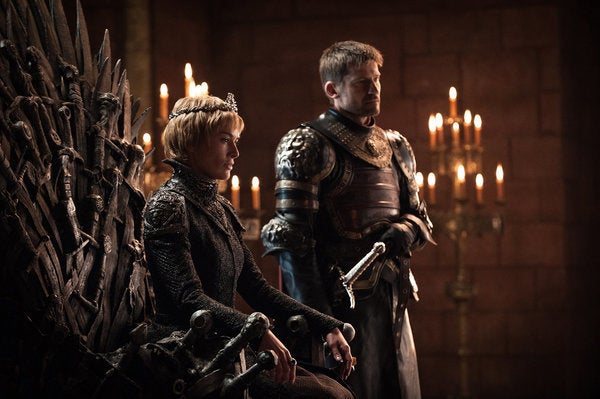 As for Jaime's former BFF and possible love interest, Brienne of Tarth (Gwendoline Christie), the actor says his character is not jealous in the slightest of her seemingly budding romance with Tormund (Kristofer Hivju).
"I don't think [Jaime] gave her away. I don't think he's jealous," Coster-Waldau said with a smile. "I think it's a perfect couple ― I think Tormund would rock her world."
No matter who kills whom or who dates whom, "Game of Thrones" Season 7 is set to be epic. And, well, chilly.
"Winter is here," Coster-Waldau confirmed to HuffPost, adding of the season, "I hope [fans will be satisfied]. I know we did our best. Everyone worked their asses off."
Watch the full interview with Nikolaj Coster-Waldau, in which he talks about "Game of Thrones" and his new flick "Small Crimes," below. "Small Crimes" hits Netflix on Friday.
Before You Go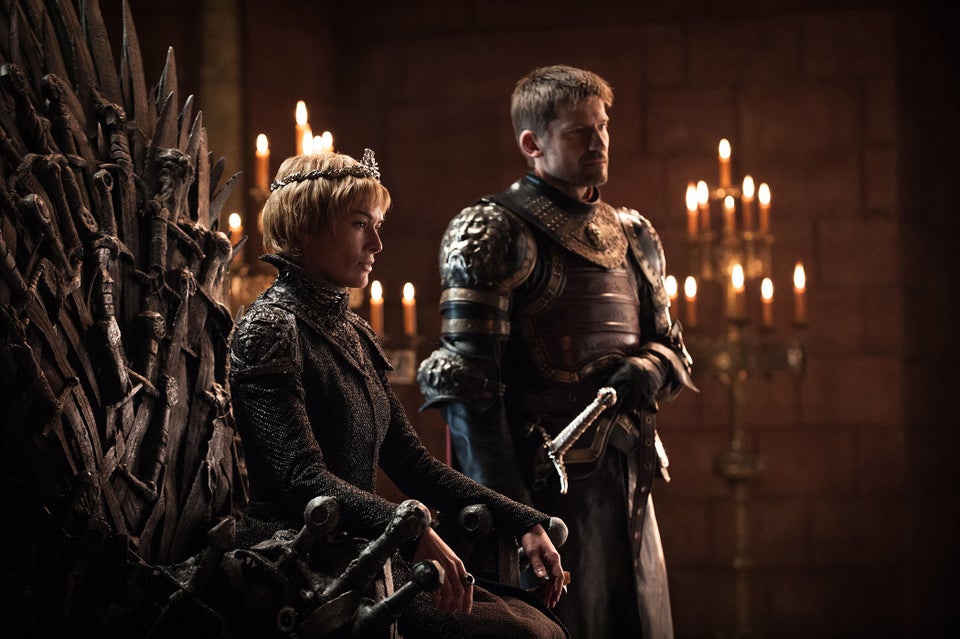 'Game of Thrones' Season 7 Images
Popular in the Community