For movies, "The Wolf of Wall Street" and "Frozen" were the two most-pirated films of the year. Each was downloaded approximately 30 million times this year, according to Variety's report via Excipio. Other big films that made the Top-10 list include "Gravity" and "Robocop," though it's unclear how many times the 2014 movie was downloaded versus the original 1987 version.
1. "Game of Thrones"
2. "The Walking Dead"
3. "The Big Bang Theory"
4. "How I Met Your Mother"
5. "Gotham"
6. "Arrow"
7. "Grey's Anatomy"
8. "Vikings"
9. "Suits"
10. "South Park"
1. "The Wolf of Wall Street"
2. "Frozen"
3. "Robocop"
4. "Gravity"
5. "The Hobbit: The Desolation of Smaug"
6. "Thor: The Dark World"
7. "Captain America: The Winter Soldier"
8. "The Legend of Hercules"
9. "X-Men: Days Of Future Past"
10. "12 Years A Slave"
Support HuffPost
The Stakes Have Never Been Higher
Before You Go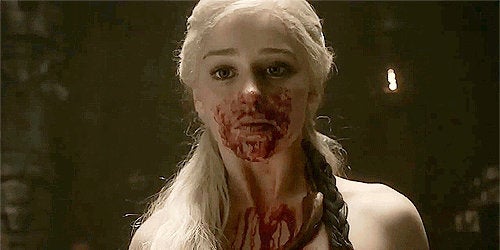 12 Times The Women Of 'Game Of Thrones' Were Super Fierce
Popular in the Community