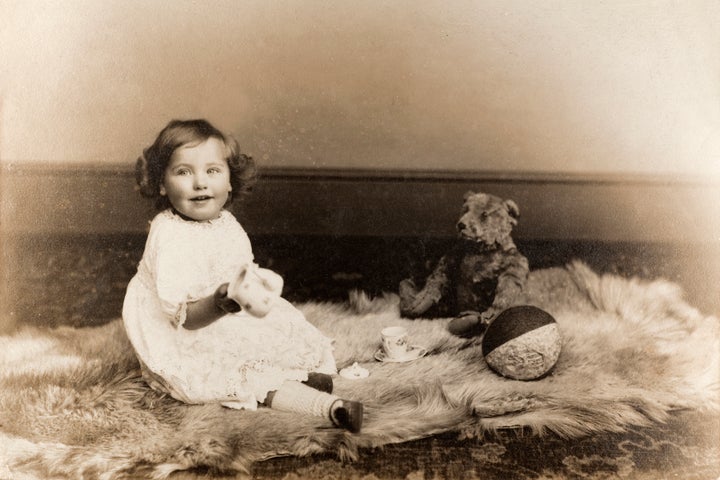 Liam, Noah, Emma and Olivia may dominate the popular baby names list today, but 100 years ago, the top picks were quite different.
The Social Security Administration keeps lists of the most popular names for every year and decade since the 1880s. Looking back to the 1910s list, there are many "old-fashioned" names like Mildred, Gladys and Clarence ― as well as timeless classics like Elizabeth, William and James.
Keep scrolling to see the 50 most popular names for boys and girls born in the U.S. from 1910 to 1919. Maybe you'll find some vintage inspiration.
Girls
Mary
Helen
Dorothy
Margaret
Ruth
Mildred
Anna
Elizabeth
Frances
Virginia
Marie
Evelyn
Alice
Florence
Lillian
Rose
Irene
Louise
Edna
Catherine
Gladys
Ethel
Josephine
Ruby
Martha
Grace
Hazel
Thelma
Lucille
Edith
Eleanor
Doris
Annie
Pauline
Gertrude
Esther
Betty
Beatrice
Marjorie
Clara
Emma
Bernice
Bertha
Ann
Jean
Elsie
Julia
Agnes
Lois
Sarah
Boys
John
William
James
Robert
Joseph
George
Charles
Edward
Frank
Thomas
Walter
Harold
Henry
Paul
Richard
Raymond
Albert
Arthur
Harry
Donald
Ralph
Louis
Jack
Clarence
Carl
Willie
Howard
Fred
David
Kenneth
Francis
Roy
Earl
Joe
Ernest
Lawrence
Stanley
Anthony
Eugene
Samuel
Herbert
Alfred
Leonard
Michael
Elmer
Andrew
Leo
Bernard
Norman
Peter