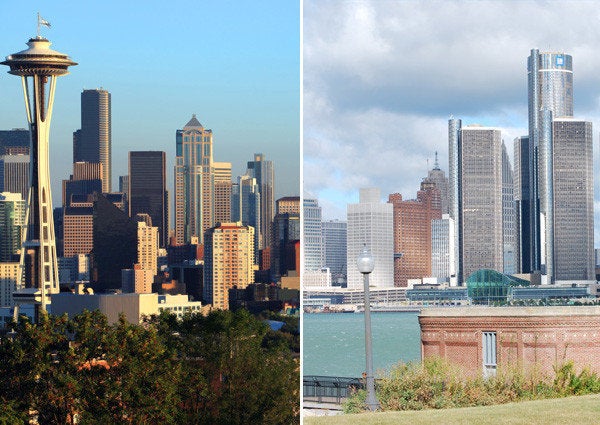 Detroit's never really been one for popularity contests -- and now it seems we've completely lost the game.
A new poll from Public Policy Polling names Detroit America's least popular city, out of 21 major metropolises. Only 22 percent of respondents saw the Motor City favorably, and 49 percent had a negative view.
Those who voted for President Obama in 2008 were twice as likely to view Detroit favorably as those who voted for John McCain, but the "very liberal" and the "very conservative" are almost just as likely to hate the D (47 and 53 percent unfavorable, respectively).
More people like our midwest sister cities Chicago (42 favorable to 33 unfavorable) and Cleveland (32 to 25). Joining Detroit at the bottom: Oakland, Calif., (we can see that -- the East Bay has a similar reputation to Detroit, after all) and Los Angeles (this seems like more of an anti-Beautiful People vote).
Seattle was ranked most popular, with 57 percent finding the land of Starbucks and Microsoft a favorable place. Some people like Seattle so much they're just marrying it -- well, one woman got hitched to a Seattle warehouse. (See video below.)
Fellow Pacific Northwest urban center Portland came in a close second (52 percent favorable), we're sure solely thanks to "Portlandia." But we're not bitter.
Boston (52-17) and Atlanta (51-19) were the only other cities at least half of respondents felt good about. Maybe these survey-takers just hate urban America?
Check out the full list of popular and unpopular cities below. What do you think: Does Seattle deserve to top this list? Does Detroit belong at the bottom? Let us know in the comments.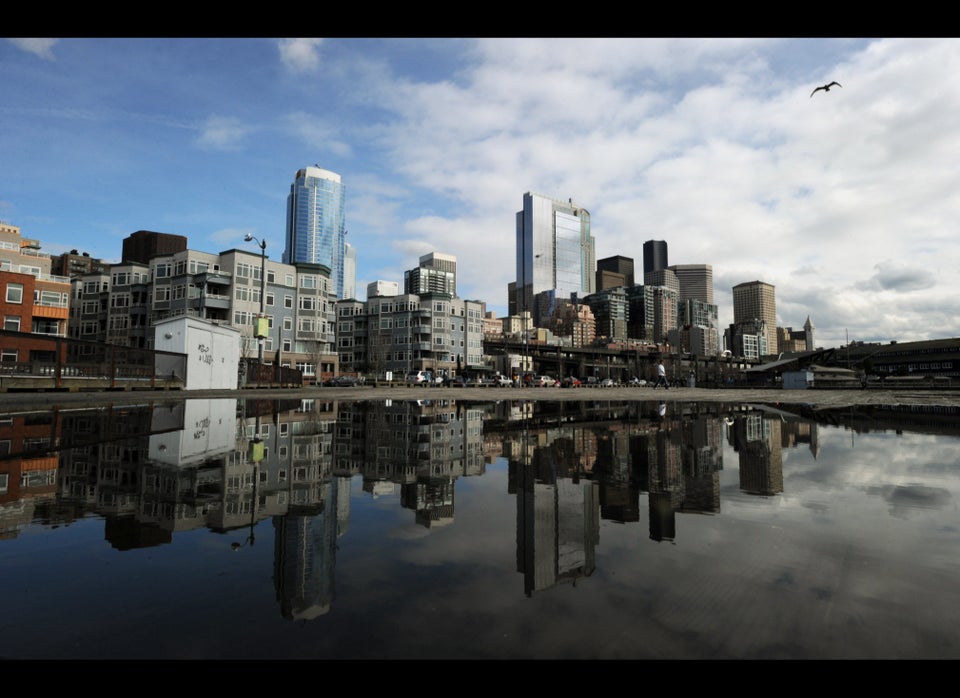 Most Popular Cities
Related
Popular in the Community