Thanks to its in-terminal retail shops, London Heathrow Airport boasts the largest range of beauty lines in Europe under one roof. The airport released a "Lipstick Colours Of The Year" report Thursday, using global sales data to determine the preferred shade of cities all over the world, like New York (classic red), Dubai (rose pink), and more. The report also provides tips to master the perfect lip and a brief history of lipstick.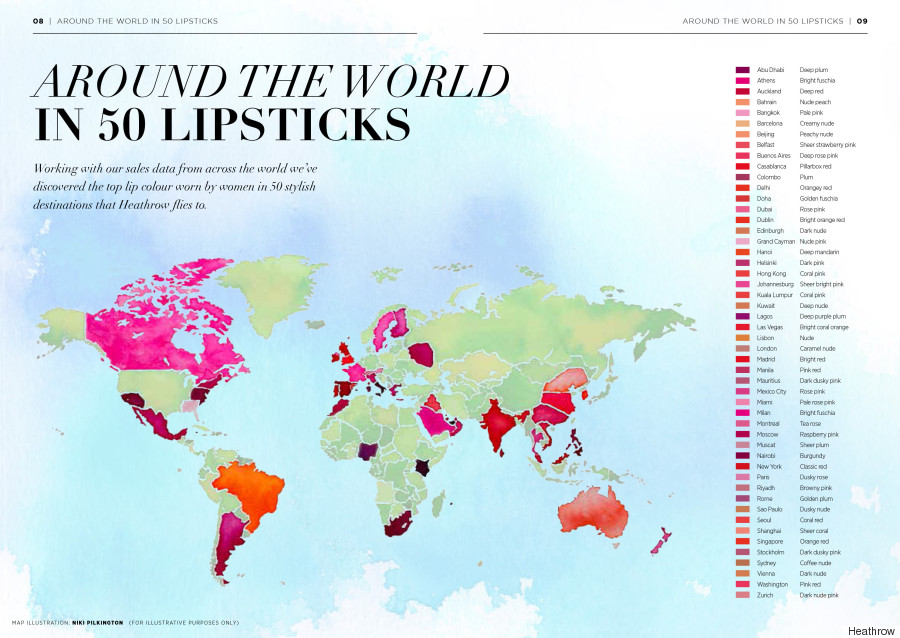 To celebrate its first such report, Heathrow commissioned micro-artist Hedley Wiggan to carve five famous landmarks -- Paris's Eiffel Tower, Dubai's Burj Khalifa, Shanghai's Tower and New York City's Statue of Liberty -- into tubes of lipstick in each city's favorite shade, of course.
See if your city made the list below, and excuse us while we book a trip to London ASAP.