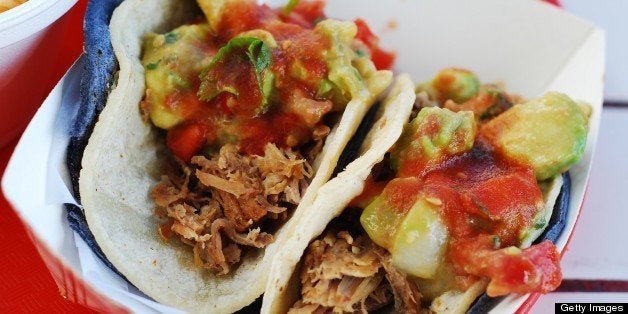 While there's plenty going on around town, sometimes it's nice just to pick up food on the go and relax at home (especially when we're still recovering from Derby Day).
When it comes to takeout, picking a favorite spot can be totally subjective, so we turned to GrubHub for data-driven analysis of the most popular places for Mexican takeout nearby.
Based on GrubHub's orders, the most popular places for Mexican takeout in the D.C. area are...

Most Popular Mexican Takeout In D.C.
California Tortilla, with more than two dozen area locations, comes in first place. CalTort fans know that you can get almost anything made to order, from salads and burritos to quesadillas and big bowls of queso.
Despite not making the list, Chipotle is a favorite among many Washingtonians who just can't get enough carnitas and barbacoa -- but did you know there's an entire "secret" menu that you may be missing out on?