"Enola Holmes" is the most popular movie on Netflix, according to the streaming service's public ranking system.
The new Netflix movie stars Millie Bobby Brown as the title character, while Helena Bonham Carter, Henry Cavill and Sam Claflin fill out the cast. The film tells the story of the youngest sibling in the Holmes family, Enola, who goes against her brothers' wishes to solve a mystery involving their mother. The movie earned a 92% on Rotten Tomatoes.
Two movies from 2011 took the second and third spots: "Real Steel" and "Bad Teacher." "Real Steel" stars Hugh Jackman as a competitive fighter who lost his job to robots (relatable for the 2020s). The latter stars Cameron Diaz as, well, a bad teacher who repeatedly tries to marry rich so she can quit her job.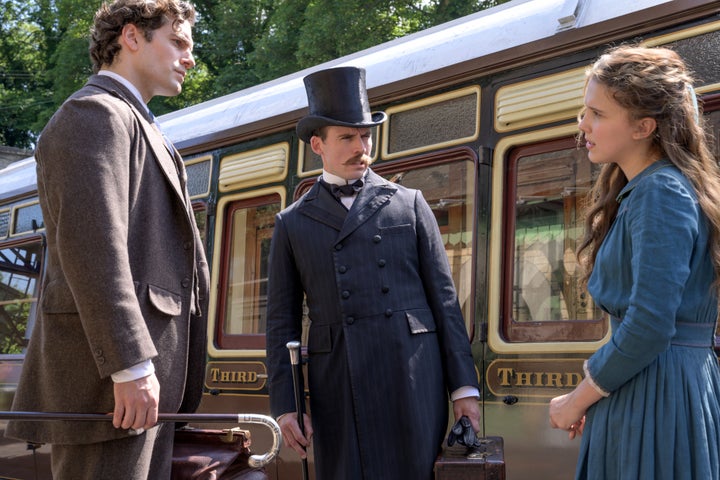 A couple of other Netflix movies made the top 10: "The Social Dilemma" and "The Devil All the Time." The former is a documentary about the ills of social media. The latter is a gothic thriller starring Tom Holland, Riley Keough, Robert Pattinson and Bill Skarsgård. Both debuted on Netflix earlier this month and have been in the ranking ever since.
"The Smurfs 2" fell from second place to fifth. That 2013 family movie earned a 14% on Rotten Tomatoes. The first "Smurfs" movie is also on Netflix, but viewers apparently prefer the sequel for some reason.
Read on for the full list of top 10 movies, and if you want to stay informed about everything joining Netflix each week, subscribe to the Streamline newsletter.