"Hubie Halloween" is the most popular movie on Netflix, according to the streaming service's public ranking system. This is the second week in a row that the Adam Sandler comedy has topped the list.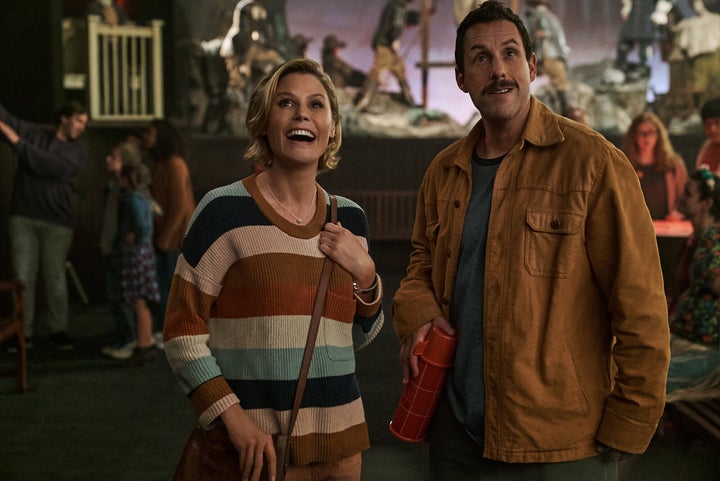 "The Trial of the Chicago 7" debuted in second place on the Netflix ranking. Aaron Sorkin wrote and directed this dramatized version of a trial of Vietnam War protesters in Chicago in the late 1960s. The movie stars Yahya Abdul-Mateen II, Sacha Baron Cohen, Joseph Gordon-Levitt, Michael Keaton, Eddie Redmayne, Mark Rylance and Jeremy Strong. It earned a 93% on Rotten Tomatoes.
The 2011 movie "Moneyball" grabbed the third-place spot. Sorkin co-wrote the script for that movie, which earned six Academy Award nominations, including for Best Picture.
Read on for the full list of top 10 movies, and if you want to stay informed about everything joining Netflix each week, subscribe to the Streamline newsletter.