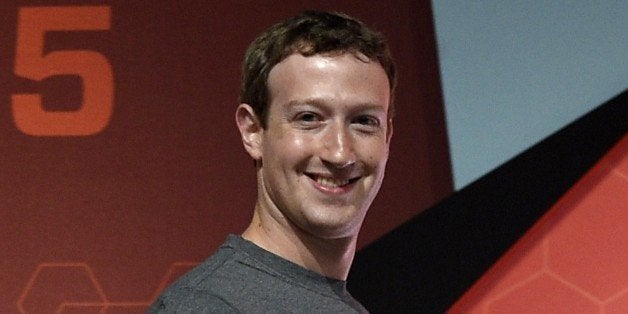 Facebook's grip on teens may be loosening, but it's still their favorite social network -- for now.
A new survey conducted by the Pew Research Center found that teens are "diversifying" their social media platform use, with the vast majority using more than one social network to communicate with friends, post pictures, share memes and so on. However, Facebook remains the most popular social network among teens by a fairly wide margin.
Pew's latest survey, which polled 1,060 teenagers between the ages of 13 and 17, found that 71 percent of them use Facebook. That percentage is slightly smaller than what Pew reported in its 2014 survey, which found that 73 percent of teens were using the social network.
This year's survey also found that 52 percent of teenagers use Instagram, which is owned by Facebook; 41 percent use Snapchat; 33 percent use Twitter; 33 percent use Google+; 24 percent use Vine; 14 percent use Tumblr and 11 percent use other sites not specified in the survey.
Pew's survey revealed that 41 percent of teens use Facebook "most often" of all their social networks -- the highest percentage of any social network on the list. Instagram came in second, at 20 percent.
"There has been a widely held notion that teens are disappearing from Facebook, but our new data doesn't support that assertion," Amanda Lenhart, associate director of research at Pew, told The Huffington Post via email.
While teens don't appear to be abandoning Facebook all at once, the social network may be losing them a little bit at a time. Last year, a survey by Frank N. Magid Associates found fewer teens in the United States were on Facebook overall compared to previous years: 88 percent of U.S. teens used it in 2014, versus 94 percent in 2013 and 95 percent in 2012. Facebook even said in 2013 that fewer young teens were using its product on a daily basis.
Pew's latest numbers come as Facebook attempts to extend its reach through new products and features. News recently leaked that the social network is trying to partner with news media for content hosted on its site. It's also bringing commerce to its popular Messenger app and exploring new video functionality.
Facebook did not respond to a request for comment from HuffPost about Pew's survey.
Related