Fans mark the start of the holiday season by the release of its limited edition flavors each year and flock to stores in droves while the drinks are still available.
But which parts of the country like which holiday drinks the most? Thanks to a new map from the company, 'Bucks lovers across the U.S. can see which one is most popular in their state.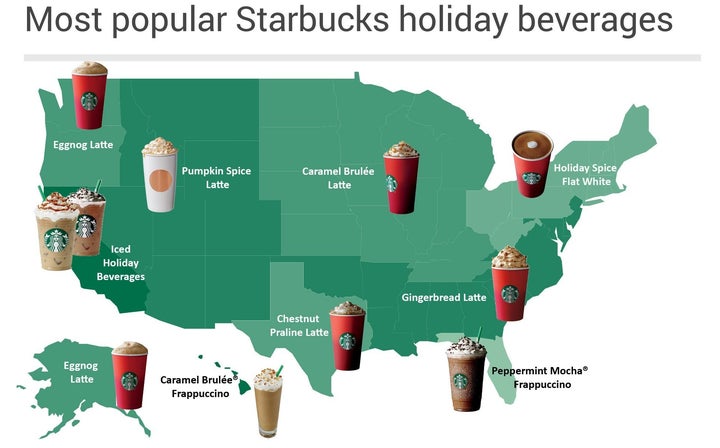 The ever-beloved pumpkin spice latte reigns supreme in western mountain region states like Nevada, Wyoming, Utah, Idaho, Colorado, Arizona, Montana and New Mexico, while the eggnog latte is the drink of choice in the Pacific Northwest.
Australia's signature coffee drink, the flat white, gained popularity in the Northeast in its holiday spice version. And unsurprisingly, warm states like California and Florida tend to prefer cold drinks like peppermint mocha Frappucinos.
We don't know about you, but we're suddenly craving Starbucks.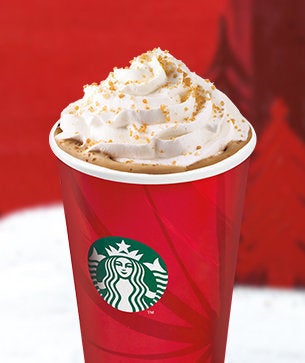 Starbucks Holiday Drinks In Order Of Hype
Related