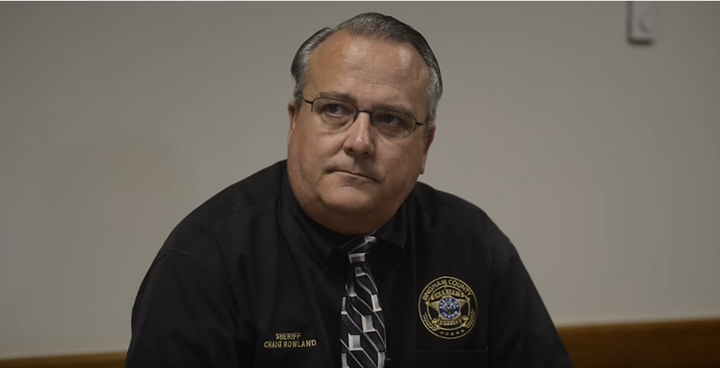 In the state of Idaho, officers like Bingham County Sheriff Craig Rowland get to decide whether to have a rape kit tested.
The problem is Rowland doesn't believe most rape victims were assaulted in the first place.
Rowland complained that state lawmakers were trying to force local agencies to get every rape kit tested. Rape kits contain DNA samples taken from the victim that include the assailant's blood, saliva or semen. A lab can cross-reference the DNA with a national database to identify the assailant.
"They need to let us decide if we're going to send the kit and when we send the kits in," he said to local TV station KDIK on Tuesday. "Because the majority of our rapes, not to say that we don't have rapes, we do, but the majority of our rapes that are called in, are actually consensual sex."
The backlash was swift and nationwide, likely because Rowland proved -- very publicly -- that some law enforcement does indeed blame the victim. His remarks demonstrate why two-thirds of rapes go unreported. An estimated 79,770 rapes were actually reported to law enforcement in 2013, according to the FBI.
Oh, and men are more likely to be victims of rape than to be falsely accused of it.
"Many times people are focused on a woman's behavior, and the victim's response," state Rep. Melissa Wintrow (D-Boise) told The Associated Press. "We should be thinking about what are we teaching men in this society. What are we teaching young boys and men about how we should not initiate or cross any physical boundary without consent."
On Tuesday, the Idaho state legislature unanimously approved a bill to require medical clinics to collect forensic evidence after every suspected sexual assault, and then send that evidence in for DNA testing, according to the AP.
Popular in the Community