Our communities for This Old House, TheSnug.com, and MyHomeIdeas.com are all requesting pro tips for vegetable gardens. Here's some know-how to get you started!
Find the Right Site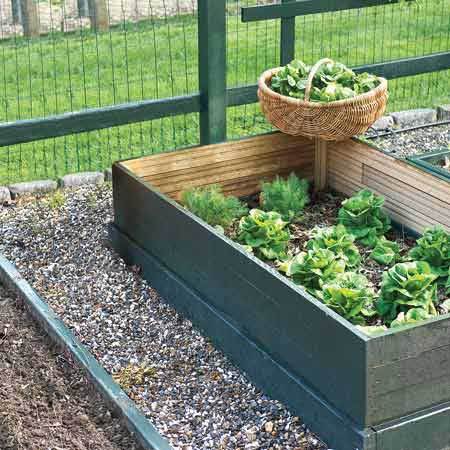 To grow well, vegetables need good soil, the right amount of water, and sunshine. You can amend poor soil and deal with too much or too little moisture by building raised beds (bottomless frames that hold soil above the grade line) to keep vegetables above muck, or by irrigating in dry weather.
But there is no practical work-around for deep shade. Thus, sunshine is the Number 1 site requirement. Fruiting plants like tomatoes, eggplants, peppers, and pumpkins need sun at least 8 to 10 hours a day. If your garden gets a few hours less sun, you can still grow peas and also plants that have edible parts underground, such as potatoes, turnips, carrots, and beets. If your garden gets only 4 to 6 hours of sun, focus on greens: lettuce, spinach, arugula, Swiss chard, collards, and kale can all still do well. VIA This Old House on The Snug
Start With Easy-to-Grow Edibles, Like Lettuce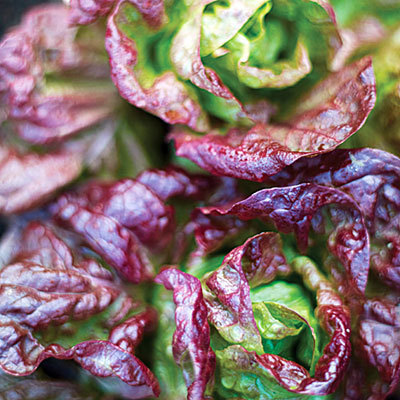 Don't fear! These leafy greens are a cinch to grow. They prefer the cooler temperatures of spring or fall. Loose-leaf varieties can be trimmed down multiple times for repeated harvesting. We love that! More easy-care edible plants VIA Sunset on The Snug.
No Space? Think Again!


Put containers or "grow bags" to work! Even their most fervent devotees would agree that growbags -- so useful for growing tomatoes and peppers -- are less than elegant. For a smart disguise, drop the whole bag into a purpose-made willow or hazel basket. Cover the top of the bag with a strip of coir, mulch or gravel, with holes for the plant to grow through. Add a spiral metal support -- and voila, a work of art for your peppers and tomatoes! Read more VIA House to Home.