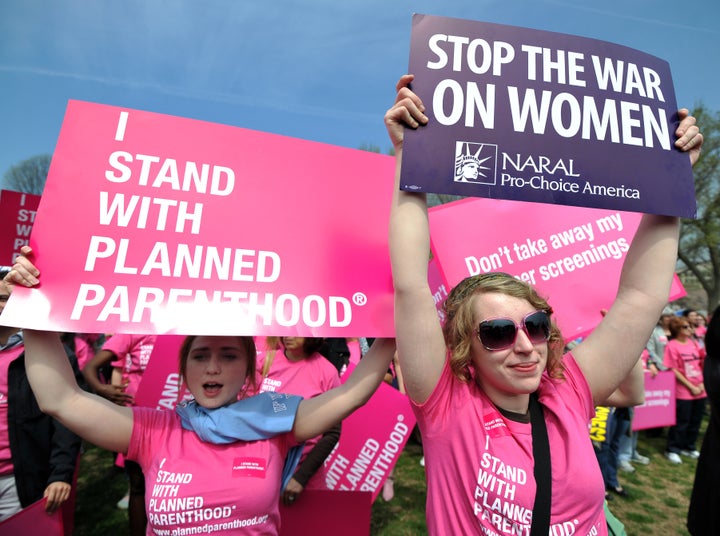 Academic studies can be fascinating... and totally confusing. So we decided to strip away all of the scientific jargon and break them down for you.
The Background
Media coverage of reproductive issues is crucial for shaping the way the general public understands the state of birth control, health care access and abortion care in the United States -- issues that directly affect women. The Women's Media Center did a deep dive to determine the origins of such coverage and how often women play a role in reporting on reproductive issues in a study published on Jan. 19.
The Setup
The Women's Media Center reviewed 1,385 news articles and opinion pieces published between Aug. 1, 2014 and July 31, 2015. The stories came from 12 media outlets, including The New York Times, The Wall Street Journal and Associated Press. The study also included analysis of 6,370 quotes from the stories reviewed.
The Findings
The Women's Media Center found that men wrote 52 percent of the articles reviewed. Women wrote only 37 percent, and the rest of the stories had no bylines. Men were also more likely to be quoted in articles about reproductive health. Forty-one percent of the quotes analyzed for the study came from men, while only 33 percent came from women. The remaining quotes either originated from organizations or were "not identifiable by gender."
See a breakdown of bylines below.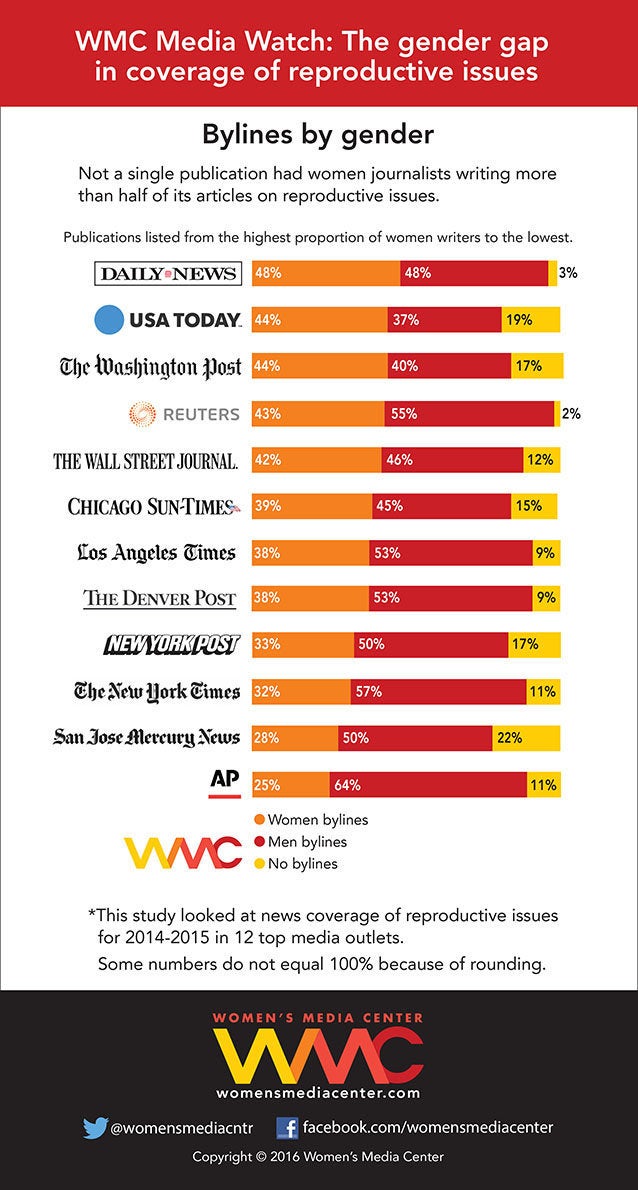 The study also found a gender gap in the way journalists covered reproductive issues. According to the study, men were more likely to approach these topics from a political angle. Stories written in this context received more media attention, and 84 percent of the quotes analyzed focused on state legislation, federal legislation and elections in relation to reproductive health.
Women, on the other hand, were more likely to discuss health care angles such as contraception and abortion. These topics received less attention. Jill Filipovic, the author of the study, wrote that "quotes discussing abortion and contraception generally -- that is, not in the context of elections or state or federal legislation but as health or medical matters -- were significantly less common."
See a breakdown of how reproductive issues are covered below.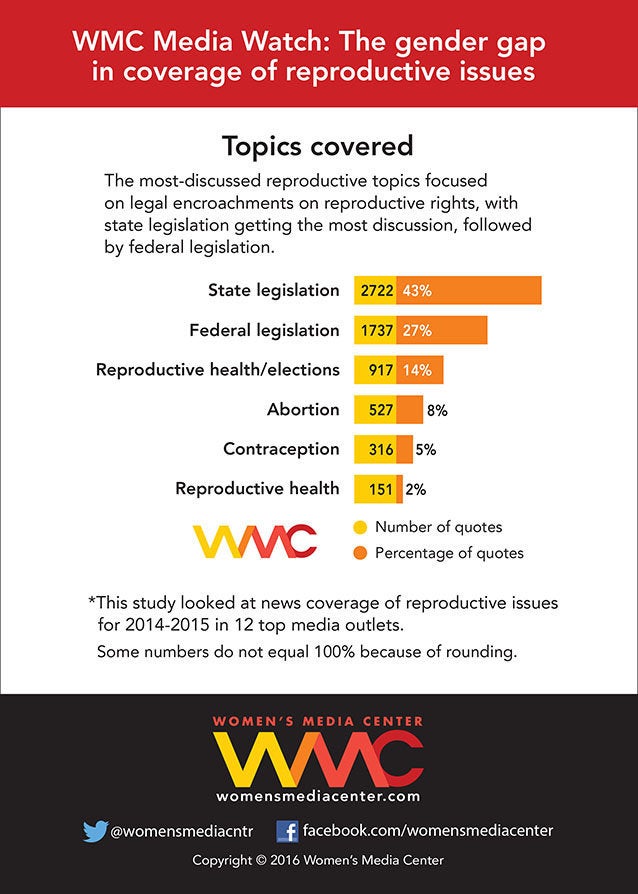 Filipovic explained how a political context, though extremely important, can affect women if it makes up the majority of coverage.
"Framing reproductive issues as mostly a subject of political debate rather than as a topic vital to women does a disservice to matters that have a most profound impact on women's health, lives, and happiness," she wrote.
The Takeaway
According to this study, men take the lead when it comes to news coverage of reproductive issues -- issues that directly affect women's bodies. This gender gap in turn impacts the way these topics are presented, analyzed and consumed by the public. To combat this, the Women's Media Center encouraged diversity among newsrooms. Having a more diverse array of women report on reproductive issues from all angles and calling upon more women as sources will ensure that they are not excluded from a conversation that has a substantial impact on them.
Filipovic summed up the problem best: "Stories that primarily affect women are still largely being told by men, and often framed in terms of how men understand, relate to, and experience them."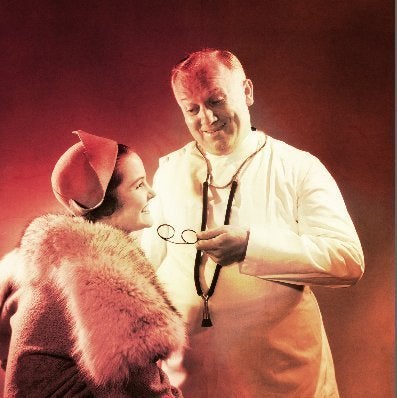 Myths About Abortion That Need To Be Busted
Related
Popular in the Community