Let's just say that the little tyke that did win already has a crown of his own. Prince George was voted to the top, with North, Blue Ivy and Harper Beckham right behind him. We love a good picture of the tiny prince, so it shouldn't be too surprising that he made the list, right?
But we do think the poll should probably address the people who dress these cuties on a regular basis. And we're a tad bit surprised that North's Givenchy outfits or Harper's very fashionable parents didn't win them the much deserved title -- but listen up kiddies, there's always next year.
Who would you vote most fashionable baby?
That pom pom bow is a must-have accessory in our baby book.
Harper rocks the classic tie straps, which is definitely great for those under 4 feet.
That hat amazingly tops off Blue Ivy's sophisticated printed and solid look.
Who can resist Prince George's one color, different hues outfit -- he's already a smart dresser!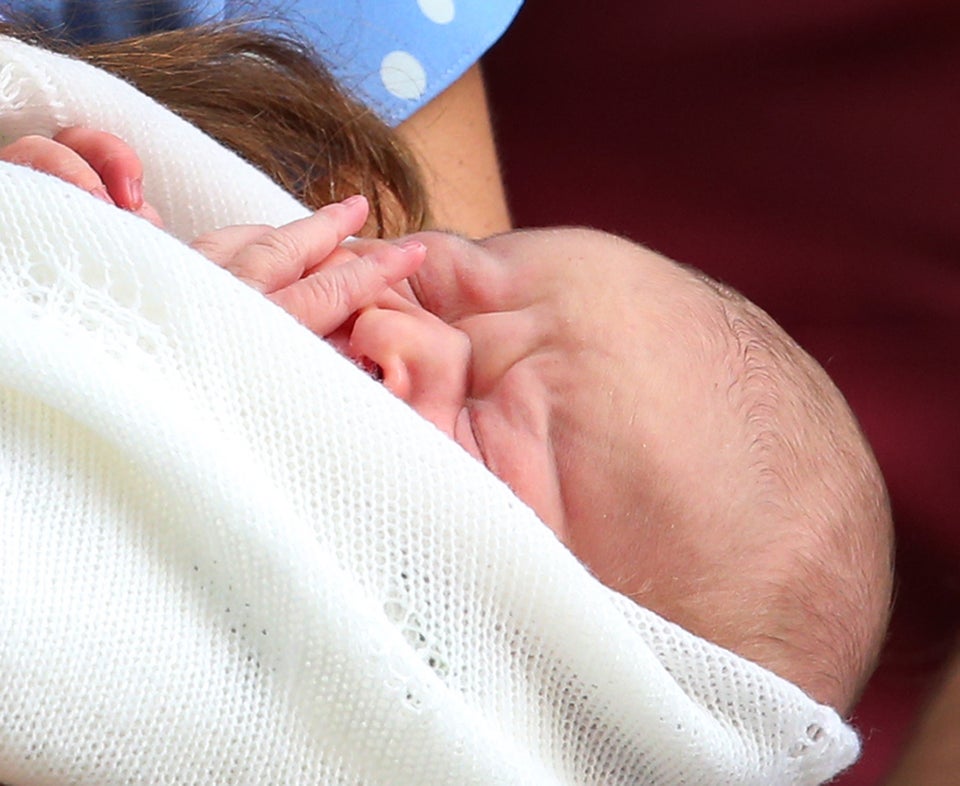 William and Kate announce their new son