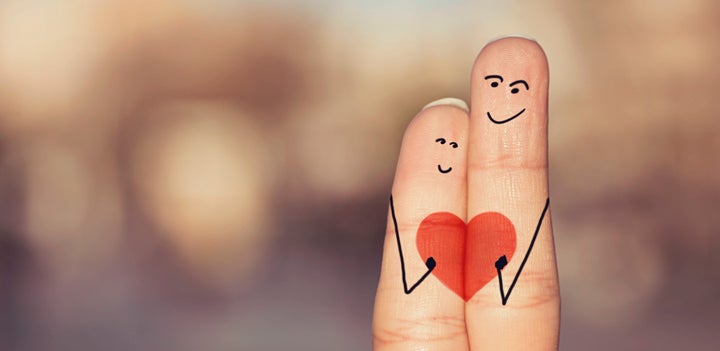 And, tired as that saying may be, it still rings true. The gifts we treasure most are not the most lavish ones, but rather the ones that came straight from the hearts of the very people who know us best. Below, HuffPost readers share the most meaningful present they've ever received from their partners.
"I have always been a bit of a crazy dog lady. When me and my partner Mike first met, we had this silly running joke that after 100 dates I would come home one day to a puppy. I had never really thought much of it but a couple of years later, I came home to a tiny dog collar in a gift bag and was told our cocker spaniel puppy would be on his way to us in a few weeks. I initially wanted to kill Mike for buying a dog without us discussing it, but then he reminded me that he always keeps his promises and it was our 100th date that night. So now not only do we have our gorgeous dog Rupert, but I couldn't believe Mike had remembered our silly '100th date' promise after all that time." ― Katy D.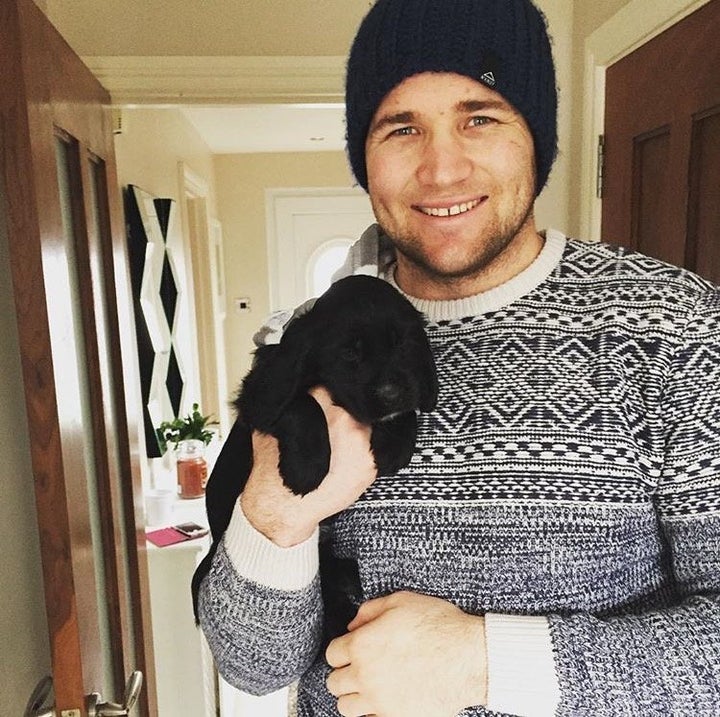 2. The nostalgic Christmas book
"Our first Christmas together my now-husband got me one of those books where you can record someone reading it. He got my dad to record 'Twas the Night Before Christmas which he always read to me and my sister as kids. It was the sweetest gift I ever got. The fact that he went through all the secrets with my family, whom he had only met a few times, to get the recording for me made it the best gift I ever got." ― Darcy T.
3. The coveted Happy Meal toy
"Last year, my boyfriend of nine years and I were talking about feel-good moments from our childhood, I was reminiscing about 'The Little Mermaid' toys that came in Happy Meals in the early 90s. My brothers and I only had Happy Meals as a special treat, so that made the toys all the more coveted. Flounder was the most fought over toy between my brothers and me ― he was so cool because he spit water out of his mouth. I just remember always having so much fun playing with these toys. So I was telling my boyfriend this, we laughed about it and that was that. A month or so later, a package came in the mail. He opens it and says, 'I forgot I ordered these!' Out comes a complete, still-in-the-individual-plastic-wrappers set of the original 'Little Mermaid' Happy Meal toys! And TWO Flounders! He had gone on eBay and ordered them after our conversation. For no reason but to make me smile, he went out of his way to hunt them down."― Bre G.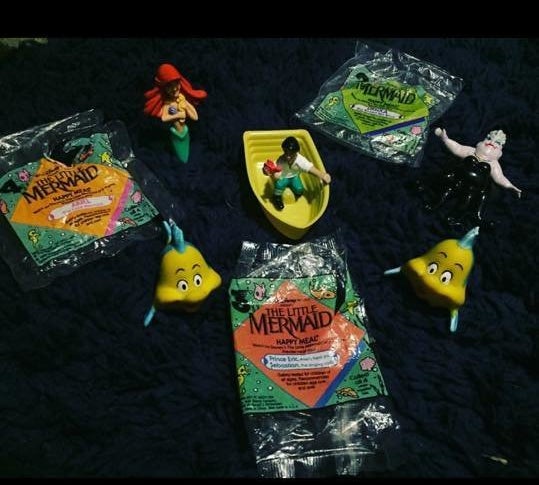 4. The sentimental butter dish
"My husband does not go shopping ― ever. He got me diamond stud earrings for Christmas 1981. They were perfect, so he called it done, which I was okay with. The year my mom died, he accidentally broke her butter dish. I accepted it and let it go. We have a couple blocks of antique stores on the old side of town. He went through all of them and bought the one closest to the one that broke. That was the sweetest thing." ― Nancy S.
5. The handwritten recipes straight from Grandma herself
"My fiancé coordinated with my grandmother to have her write two of my favorite recipes of hers down on nice paper and framed them for me. They now hang in our kitchen. I'm not usually an emotional person but I just about cried opening them on Christmas morning!" ― Darryl Ann G.
6. The cross-country move
"My then-boyfriend moved to California from Chicago four years ago in December 2012. We spent our first Christmas together after meeting in June while on vacation in Miami. His physical presence that Christmas was one of the best gifts he has ever given me. We're both very family-oriented and the thought that he left his family behind on that particular holiday month still hurts my heart. However, our loved prevailed and we're now set to spend the rest of our lives together. Our families are so excited." ― Alma R.
7. The motherhood gift that was four years in the making
"I received the most meaningful gift from my husband moments before we met our son first the first time via adoption. We had made the long drive from Iowa to Florida and had finally arrived in the hospital parking lot. I was rustling through paperwork, bags and tissues in a hurry so we could quickly make it inside and not miss our son's delivery. My husband calmly grabbed my hands and handed me a gift. He said, 'I've been waiting 4 years to give you a gift to celebrate the day you became a mother' after many years of infertility. I opened the box, and inside was a beautiful necklace with our son's initials and his birth stone. My heart overflowed knowing it meant so very much for him to give it to me." ― Amy L.
8. The heart-shaped bench
"My now-husband built this bench out of wood from his childhood playhouse. We sat on it at our wedding and now it sits in our dining room. It is hands down the most beautiful gift he has ever given me." ― Kate E.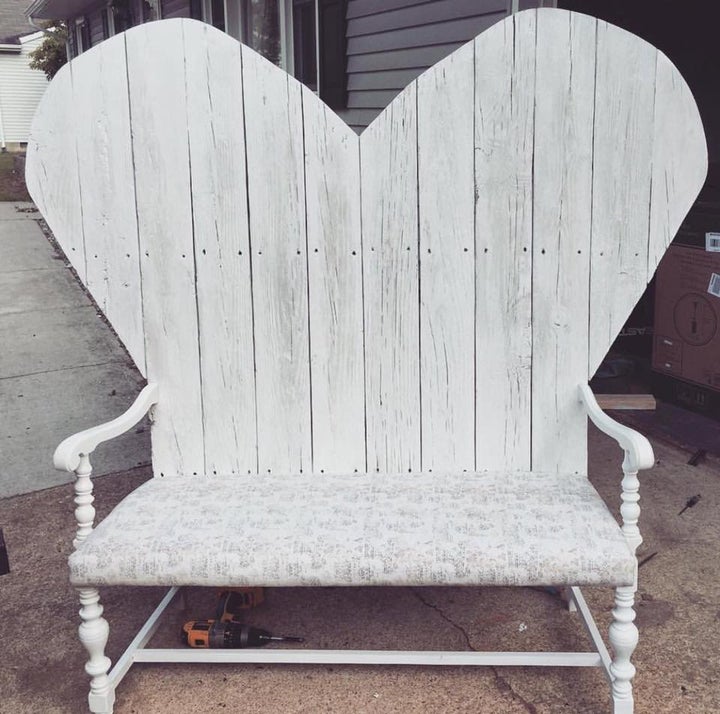 "He made a scrapbook and on each page was a different saying. One page said, 'Because you are beautiful,' and there was a gift card to Sephora. Another page said, 'Because you are smart' with a card to Barnes and Noble. And so on." ― Donna S.
"I love 'Beauty and the Beast' so he made me a replica enchanted rose. He bought all the items separately and then used string to tie the rose in. I almost cried when he gave it to me!" ― Bethany W.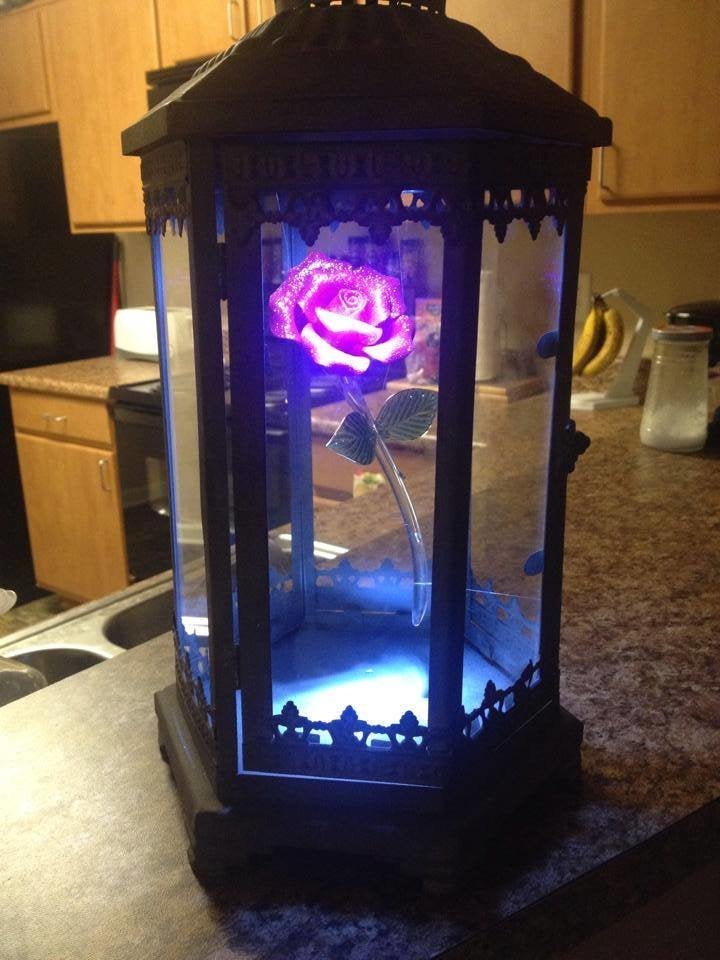 11. The romantic wall art
"My then-boyfriend and I had just said our 'I love yous' when HuffPost Weddings ran this adorable article about Philippa Rice's "Soppy" illustration series. I instantly fell in love with it. He must have remembered because I was given a book of her drawings for Valentine's Day. When he was the best man in a wedding, he found a wonderful poem he shared with me by Sherley Anne Williams while researching for his toast. For my birthday at the end of May, my lovely now-fiancé presented me with this amazing gift ― a combination of these two pieces of art." ― Brianne J.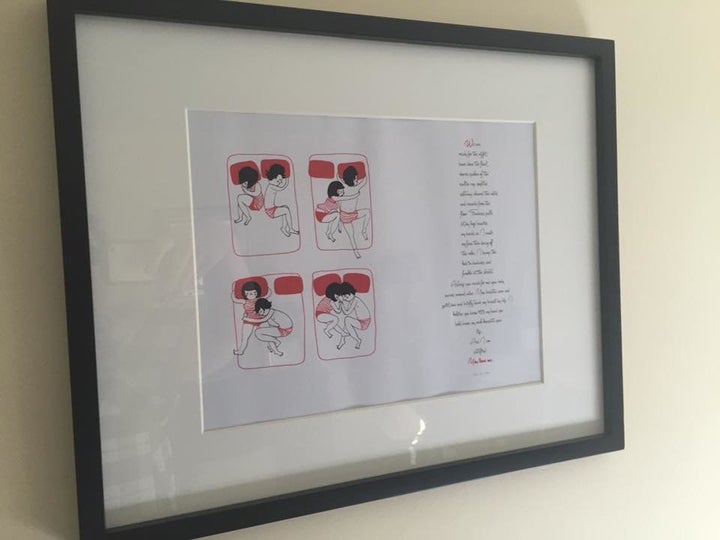 "My husband got this blanket for me for Christmas one year. It's a collage of us and our fur babies. I love it so much." ― Ashleigh P.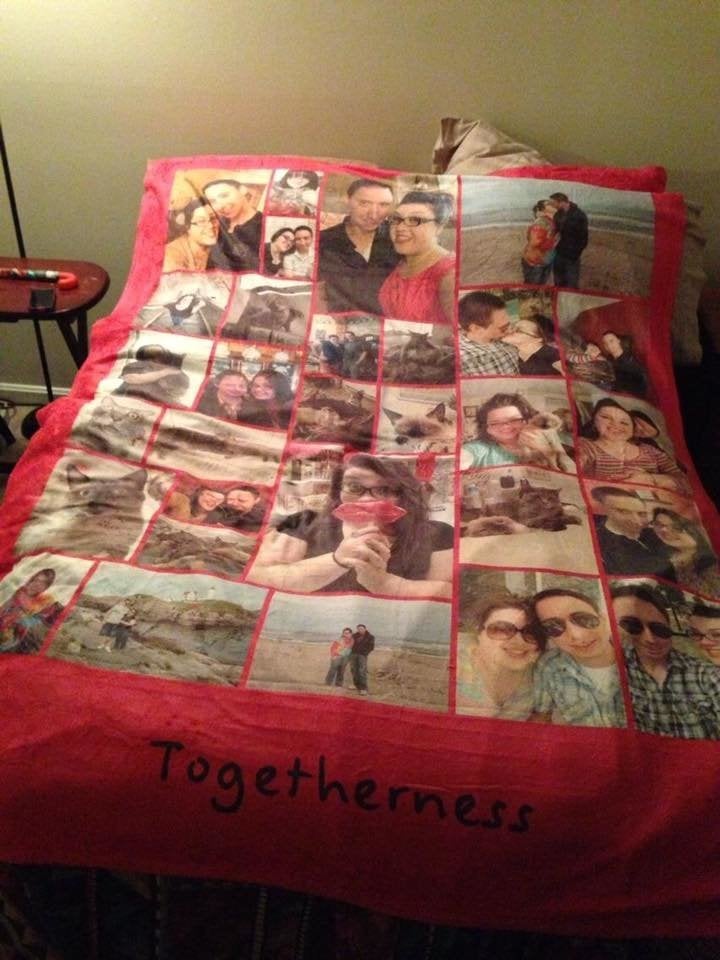 **Some responses have been edited and condensed for clarity.