No matter the square footage of your home, the hunt for a little extra space will ensue every now and then. The go-to solution, typically, is to haul items off to local storage facility until you can figure your space issues out. As tempting as that may be, there's a good chance there are a couple spots you're overlooking (and underutilizing) right within your home. Whether it's a place to display a few extra odds and ends or a hidden room you didn't know you had, these places are just begging to get the attention they finally deserve.
Above the door. If you think you've run out of space, look up. There tends to be extra space at the tops of doors, bookshelves and other vertical structures that are ideal for storage.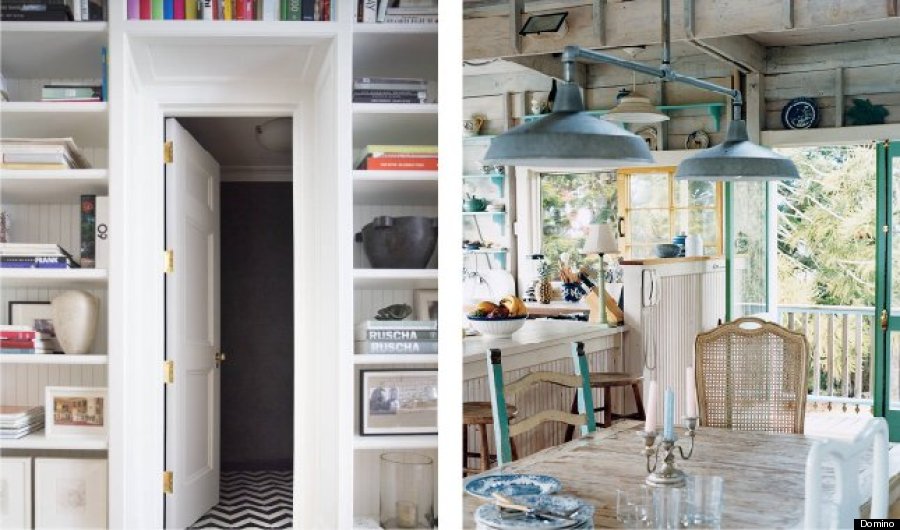 The attic. Contrary to popular belief, the attic does not only function as an in-home storage unit or a clutter graveyard. Clear it out and you'll have an extra bedroom or hideaway office in no time.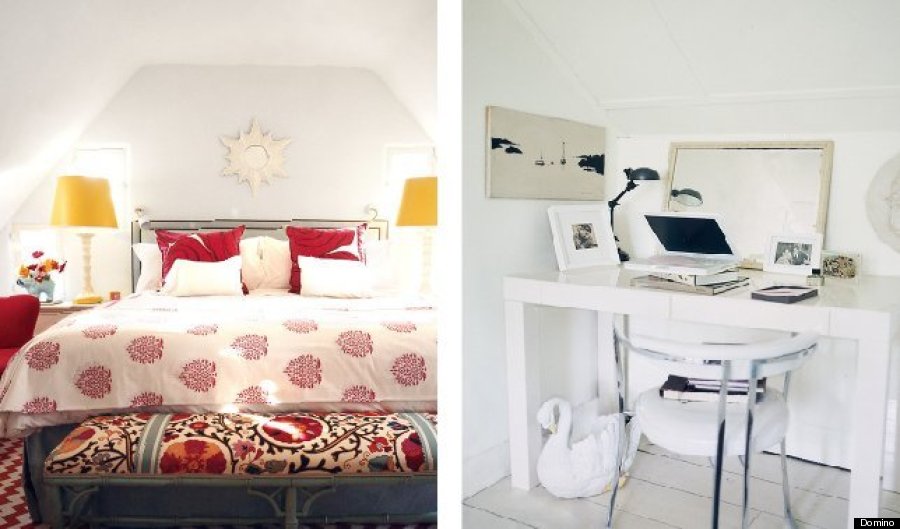 On the bookshelves themselves. When wall space is scarce, go ahead and hang things directly on the front of your storage units. Consider it a bold, new approach to displaying your best pieces.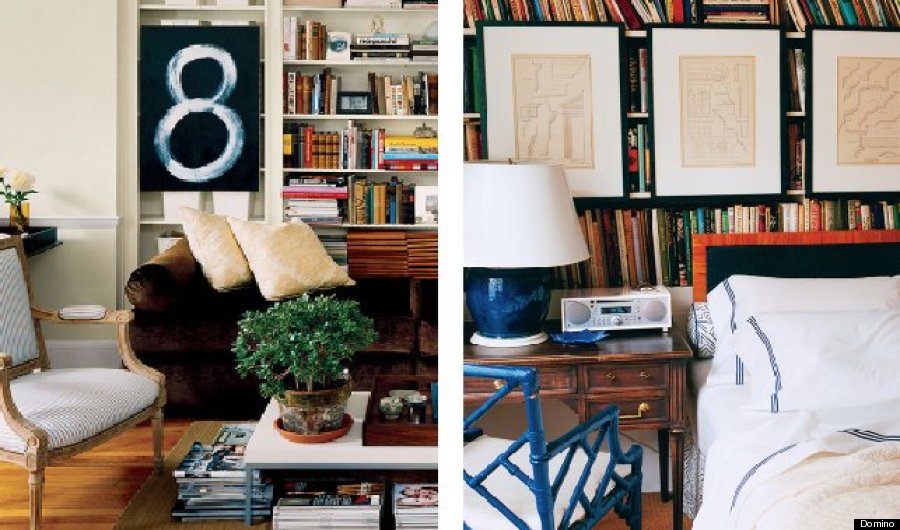 The closet. Using a closet for nothing else but coats, shoes and cleaning products is so last year. Turn the space into a desk, reading nook or craft station. And as an added bonus, look at the doors as additional hanging room for everything from mail to art.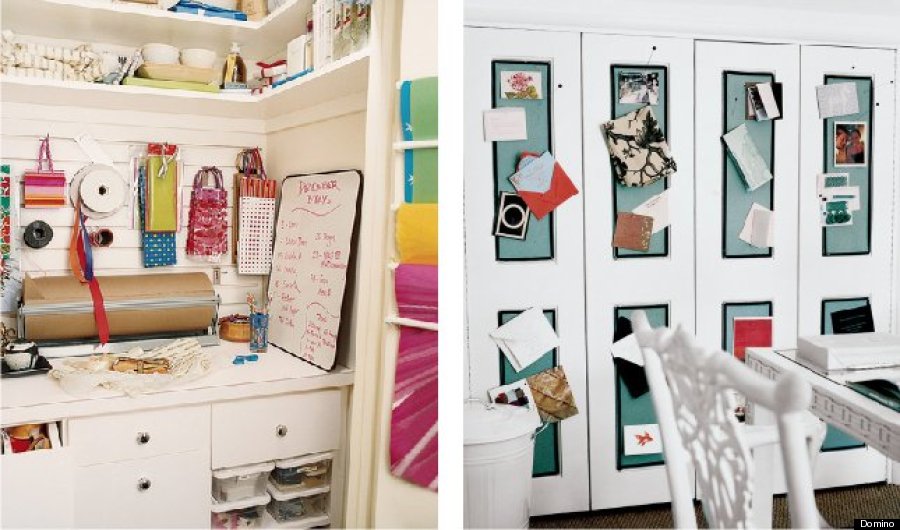 The foot of the bed. Everyone knows that stashing odds and ends under the bed is a great way to carve out more space in the bedroom, but you can't incorporate extra seating and additional storage down there, now can you?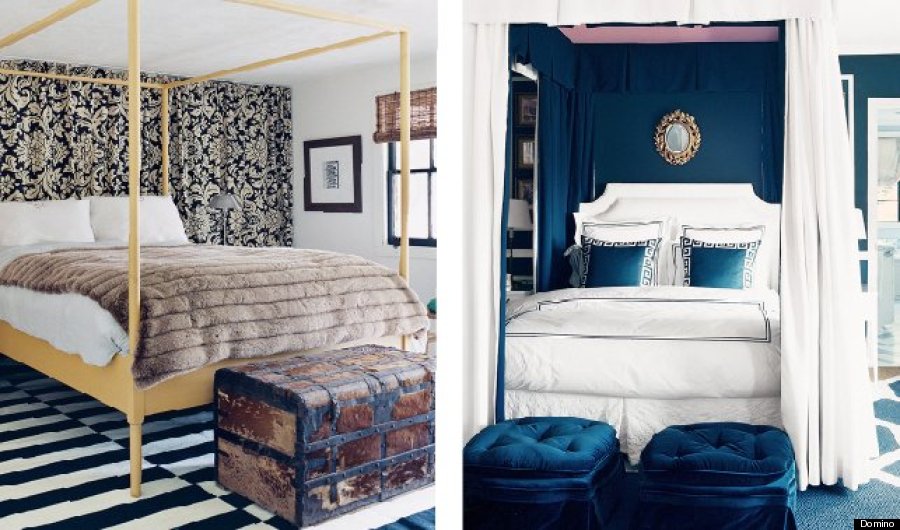 The fireplace. Instead of letting it go unnoticed during the nine months out of the year that aren't winter, use it as the basis for a beautiful vignette.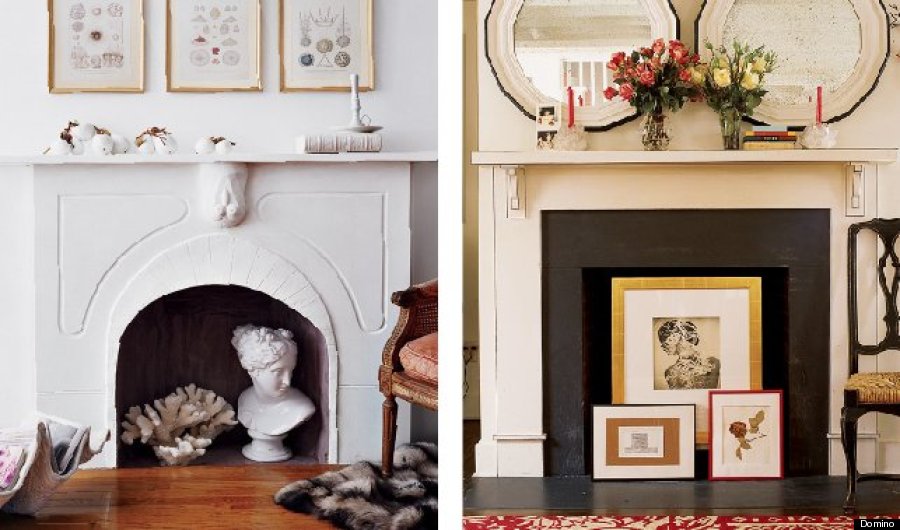 That awkward nook... It's time to stop seeing those quirky spaces as inconveniences -- create a small sitting area or vibrant entryway feature.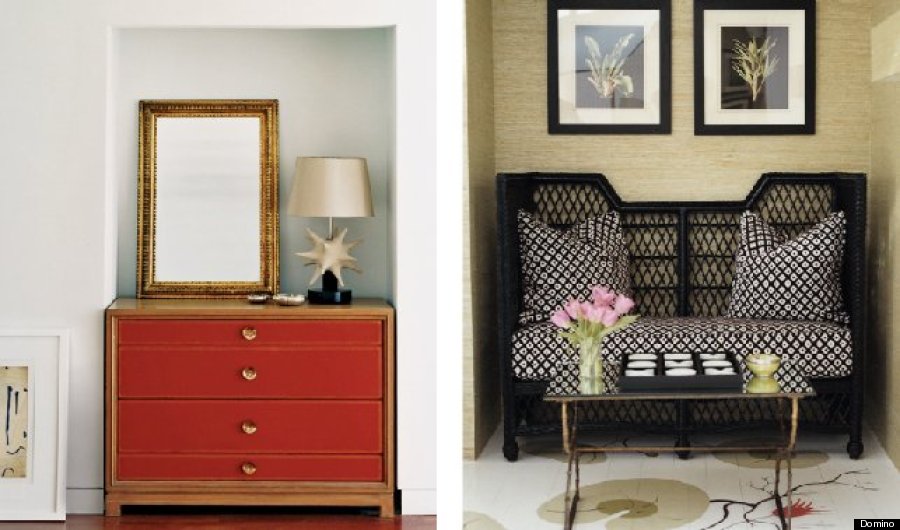 Under the stairs. While you might not necessarily have the room down there to turn this space into a bedroom or office, it's still a great little area for a home bar, work station or more.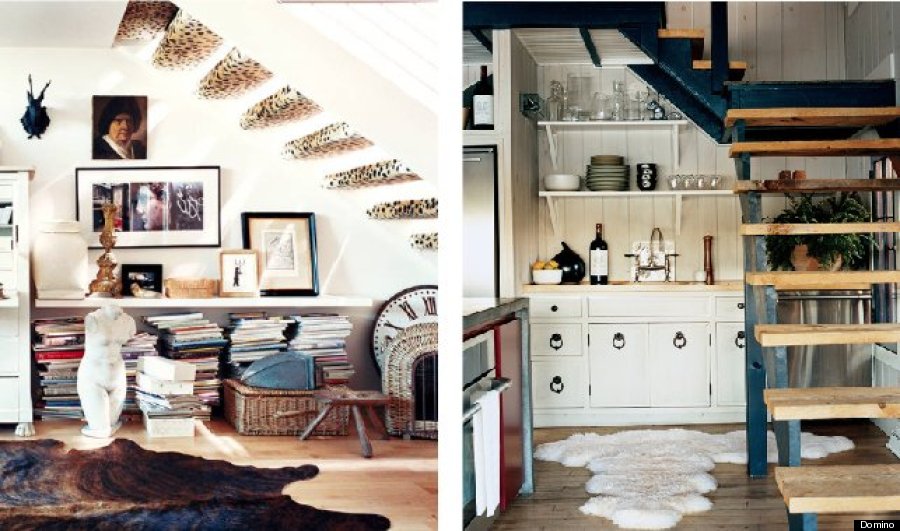 Below the coffee table. Everyone knows there's nothing better than a beautifully decorated coffee table -- but what about underneath it? Use this spot to collect all the things that don't fit on top or work with your design scheme.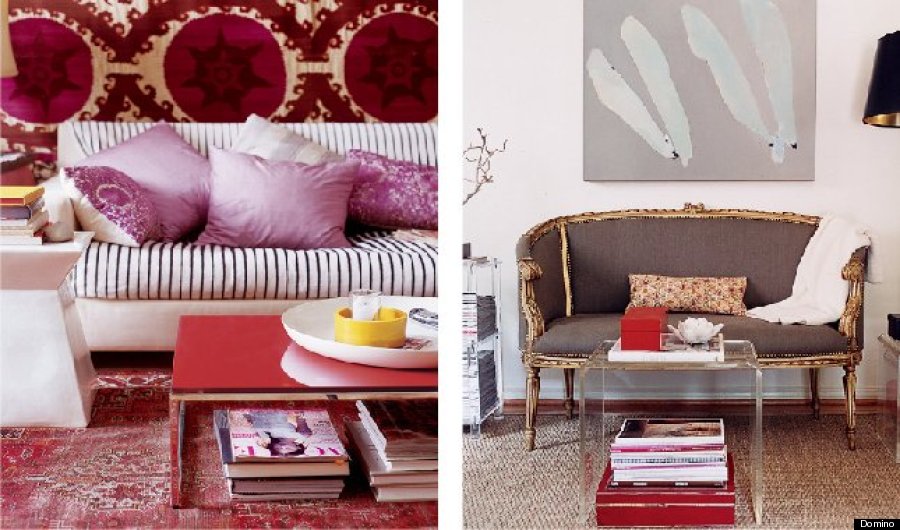 The windowsill. From seating to an extra place to pile books, windowsills are a naturally beautiful spot to start using for something other than catching curtains.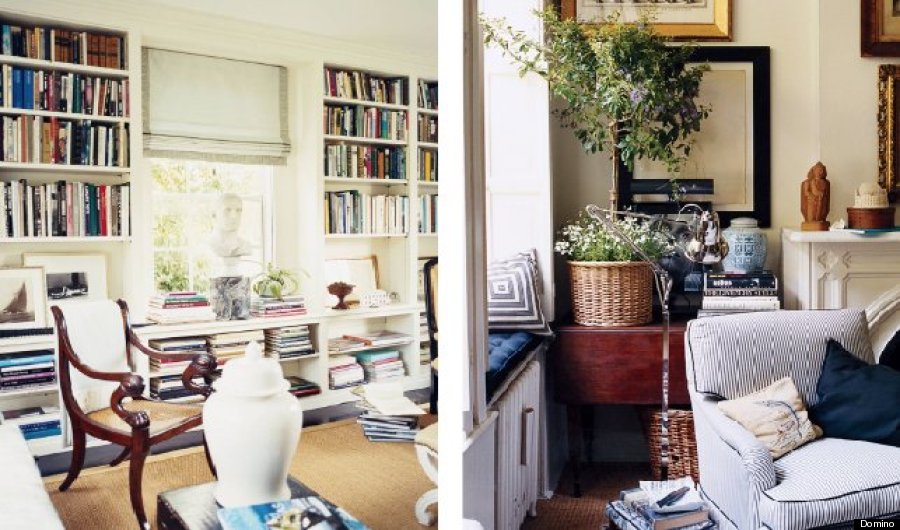 Are you an architect, designer or blogger and would like to get your work seen on HuffPost Home? Reach out to us at homesubmissions@huffingtonpost.com with the subject line "Project submission." (All PR pitches sent to this address will be ignored.)