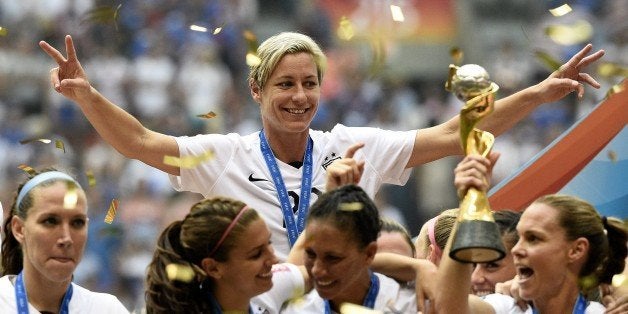 The U.S. Women's National Team continues to break records.
The 15.2 rating also bests the numbers for the 1999 Women's World Cup final between the U.S. and China by 14 percent. That final posted a 13.2 and drew 17.9 million American viewers on ABC. Until the 2014 U.S.-Portugal match, the 1999 women's final had held the record as the most-watched U.S. soccer game.
Even though last night's final was basically over at the end of the first half, thanks to Carli Lloyd's hat trick, viewers kept tuning in. As Douglas Pucci of AwfulAnnouncing shared, ratings spiked at a 17.9 at 8:30 p.m., right before the match ended and the World Cup trophy was presented to the American women.
The United States is a big place, though, so is an audience of 25.4 million that big for a sporting event? To compare, the 2015 NBA Finals between the Golden State Warriors and the Cleveland Cavaliers averaged 19.9 million viewers, the highest number since Michael Jordan won his last title in 1998. Game 6 of the series drew the highest viewership of 23.3 million, still fewer than last night's final.
As ratings and viewership for the Women's World Cup continue to increase cup to cup, FIFA should be put under pressure to equalize World Cup pay between genders.
For the women of the World Cup, tuning in to their matches pays. Or, rather, should pay in the future. Stay tuned.
Support HuffPost
The Stakes Have Never Been Higher
Related
Before You Go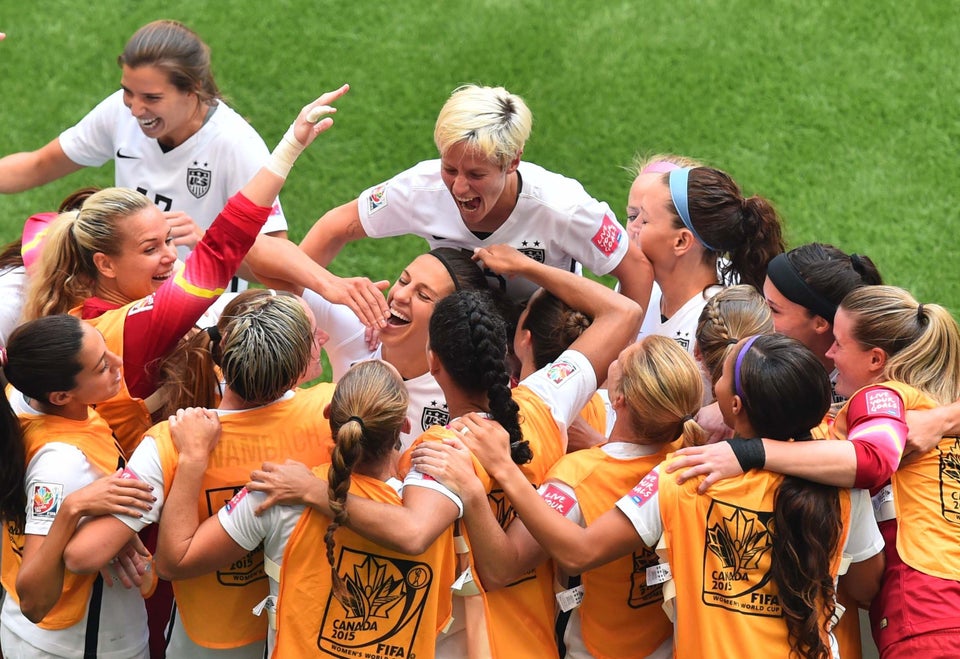 The Best Photos From The WWC Final
Popular in the Community