An Oklahoma woman accused of killing her daughter allegedly told police she beat her and repeatedly forced a crucifix down her throat because she feared her daughter was possessed by Satan.
Juanita Gomez, 49, of Oklahoma City, has been charged with first-degree murder in the Saturday slaying of her 33-year-old daughter, Geneva Gomez. The elder Gomez ― her hands still badly bruised from the beating she inflicted on her daughter, according to police ― is being held in the Oklahoma County Jail without bond.
According to a copy of the probable cause affidavit obtained by The Huffington Post, officers with the Oklahoma City Police Department were called to Juanita Gomez's home Saturday afternoon to check on the welfare of her daughter.
"Officers arrived and found [the] victim … lying in the home with a large cross/crucifix upon her chest," the affidavit reads. "Blood was visible and she had suffered severe trauma around her head and face."
Geneva Gomez was pronounced dead at the scene.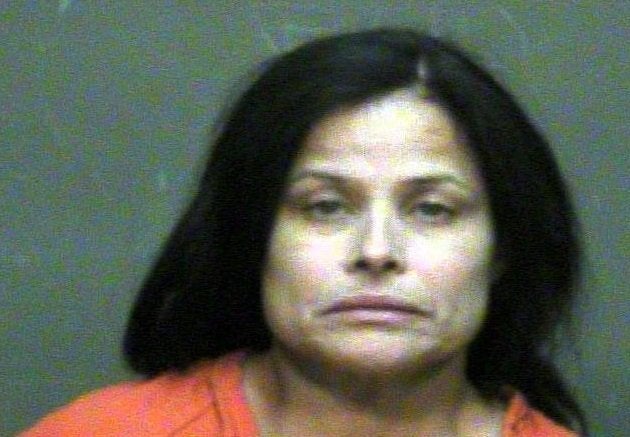 Questioned by police, Juanita Gomez said she believed her daughter was "possessed by the devil" and was attempting to "rid Satan" from her body, according to court documents.
Juanita Gomez also said she repeatedly punched her daughter and "forced a crucifix and religious medallion down her throat until blood came out of her daughter's mouth," the documents continued.
After that, the documents state, Juanita Gomez cleaned her daughter up and positioned her body in the shape of a cross.
Eddie Johnson, a spokesperson for the Oklahoma Office of the Chief Medical Examiner, told HuffPost on Wednesday that Geneva Gomez "died as a result of blunt force trauma to the head and face due to a beating."
Johnson declined to discuss potential injuries caused by the crucifix and religious medallion.
"I can't go into detail," he said. "This is a homicide."
Geneva Gomez's ex-boyfriend, Francisco Merlos, told The Oklahoman he called police to the Gomez residence. According to Merlos, Geneva Gomez had broken up with him last week and he had gone to her mother's house in an attempt to reconcile with her. It was during that visit, Merlos said, that he found his ex-girlfriend's body.
"I looked and she was laying on her back with the cross on her chest and you couldn't even recognize her face," Merlos told The Oklahoman.
Merlos said Juanita Gomez attempted to place him in a choke-hold before he fled the residence and contacted police.
During her Monday arraignment, Juanita Gomez did not mention her slain daughter. However, she did decline the judge's offer to appoint an attorney to represent her ― claiming she already has an attorney ― and complained jail officials were not providing her with toilet paper.
"I had to use that plastic from the food they give me to … wipe my bottom," Juanita Gomez said in court, according to Oklahoma City's KWTV.
She has not yet entered a plea in her daughter's slaying. Court records do not list an attorney for her and it remains unclear when she will make her next court appearance.
Related
Before You Go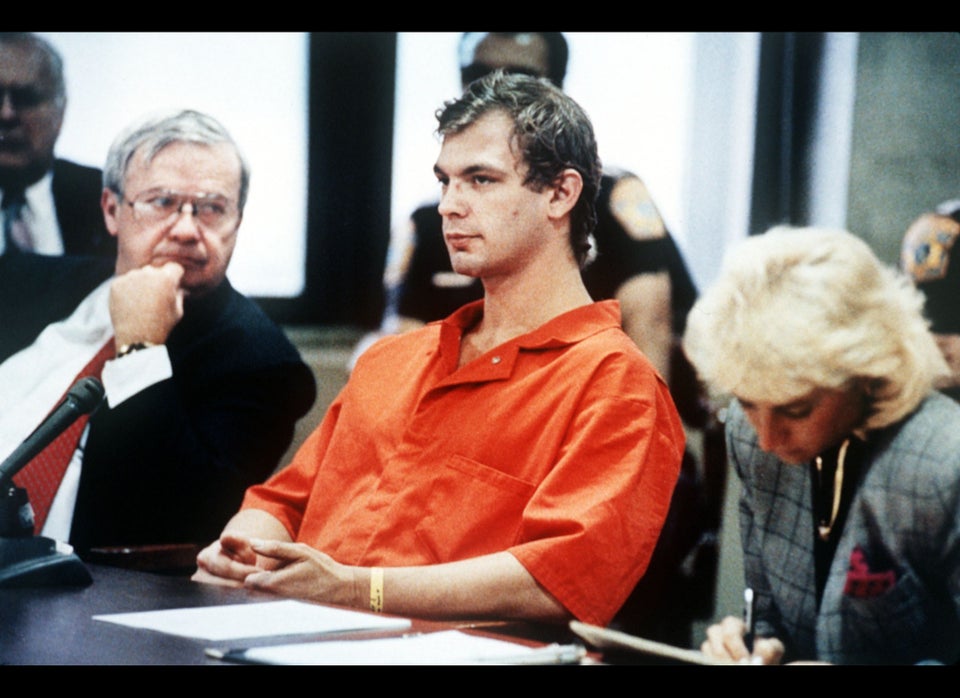 Infamous Serial Killers
Popular in the Community