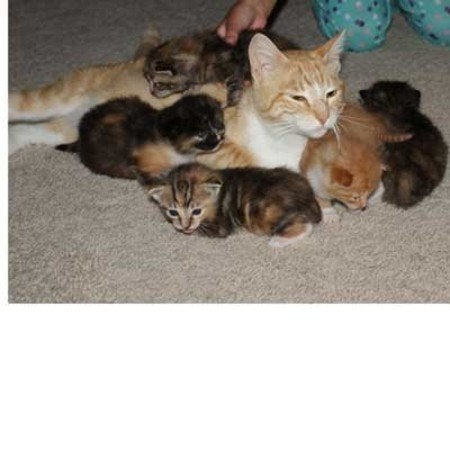 They say a mother would do anything for her children.
When Cindy first arrived, she didn't want to leave her newborn kittens.

"Mommy and baby kitties are all doing fine, but it was touch and go when they first arrived," Dr. Oba, the veterinarian tending to Cindy, told the Carlsbad Patch. "They were all very tiny, malnourished, unvaccinated and very scared. It took a gentle hand to pull that momma away from her babies."
After taking Cindy into surgery, Dr. Oba discovered the reason for their behavior. The cat and her litter had been shot at and Cindy had taken the bullet.
Like Cindy, Scarlett and her newborn kittens made headlines around the world.
Related
Popular in the Community