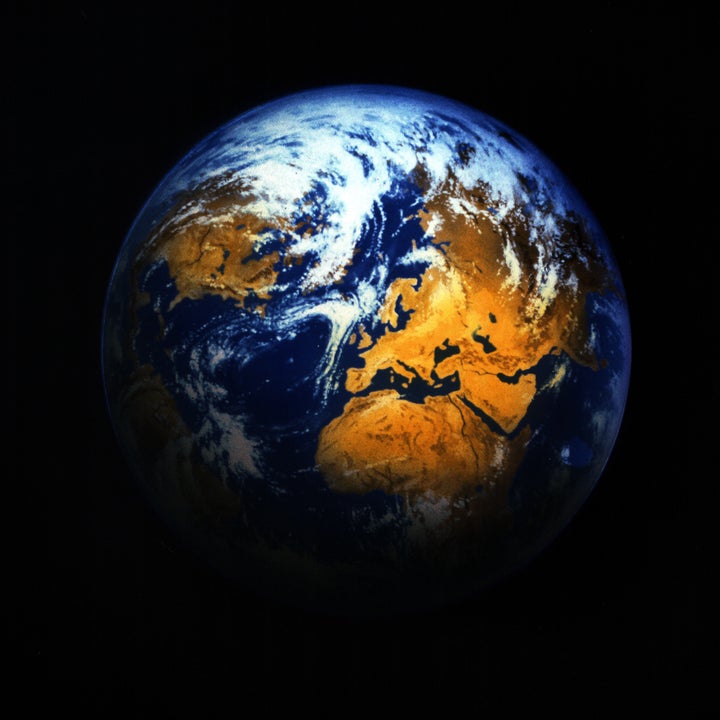 It's time that Mom gets a little more appreciation.
Ask any mother and she will tell you: It's not easy being a mother. It's not just the nine months of pregnancy or even the delivery; it's the commitment that goes with nurturing a child and providing for its future. And if the child does not return the mother's love, it becomes a thankless job. Just ask Mother Earth.
For four and a half billion years Mother Earth has been doing her best to nurture life, but it's not easy being a single mom, even when you're a planet. For the first couple billion years, conceiving was impossible. Literally. Molten temperatures and a toxic atmosphere made it pretty tough to string together the nucleic acids and conditions that would make life possible, but with a little help from water-laden comets, Mother Earth finally got the job done, and about 600 million years ago complex life forms finally emerged.
Still, it's been tough. Making plant life abundant required the slow accumulation of topsoil. For animal life to prosper, more oxygen in the atmosphere was required. Then, just when life was flourishing, a comet crashed into the Earth and caused a mass extinction. And now Mother is struggling to support 7 billion humans, the most affluent of which are rapidly depleting the Earth's resources, and the poorest of which are struggling desperately to survive.
To make matters worse, Mother Earth is having to deal with another mass extinction. Climate change, loss of habitat, invasive species and other factors are hastening the loss of plant and wildlife. And caring for those 7 billion humans is not getting any easier either. Droughts, flooding, water shortages, desertification, and the continuing loss of topsoil are putting a strain on Mother's ability to feed a growing world population.
And you think raising a couple of kids is hard.
There are a lot of things that we could do to make life easier for Mother Earth, such as curbing greenhouse gas emissions, preserving crucial bio-habitats, reducing pollution, and stopping the over-fishing of the oceans.
But here's a Mother's Day thought: we can also help Mother Earth by taking better care of mothers.
A recent one-hour documentary, Mother: Caring for 7 Billion, does a marvelous job of drawing the not-so-obvious connection between caring for mothers and caring for Mother Earth. It's a powerful and hopeful message, and in celebration of mothers worldwide, the producers of the film are streaming it for free from their website this Mother's Day at www.motherthefilm.com .
Our mothers, including Mother Earth, have done their best to nurture and care for us. It's time to return the favor.
Popular in the Community