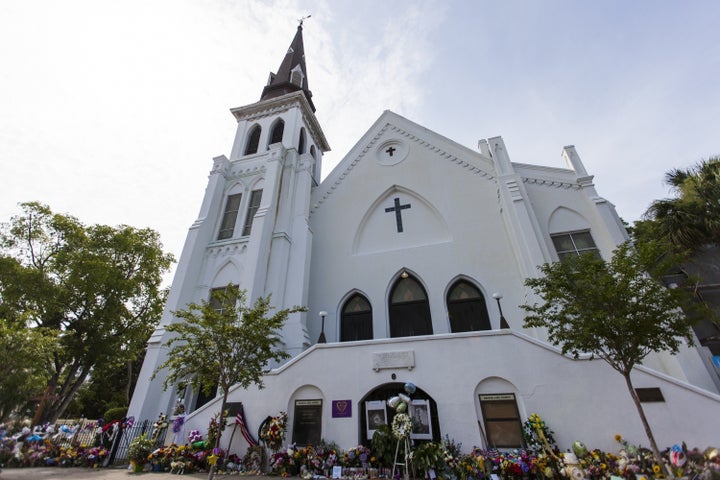 The grief brought on by the death of 49 victims in Orlando, Florida on Sunday is grueling, and, sadly, Rev. Dr. Betty Deas Clark of the Emanuel African Methodist Episcopal church in Charleston, South Carolina, is well-acquainted with that anguish.
As the new pastor of the historically black church, Clark still mourns the men and women she knew who were shot and killed during a monstrous massacre there last year. This Friday, June 17th, marks one year since that dreadful day when bullets, shot by self-declared white supremacist Dylann Roof, who later confessed to the crime, claimed the lives of nine black men and women who gathered for bible study.
Now, as Clark copes with the sorrow the commemoration brings, she also mourns those killed in Orlando. She traveled to Florida earlier this week to extend prayer and peace to those suffering from Sunday's shooting.
"I'm here to share, with those here in Orlando, the love that the world shared to us and is still sharing with us," Clark told The Huffington Post over the phone when she visited the city on Tuesday. "It's like [something] I once saw on TV that said: 'Life, pass it on.' Well for me, it's joy, it's hope, it's gratitude, it's love. Pass it on."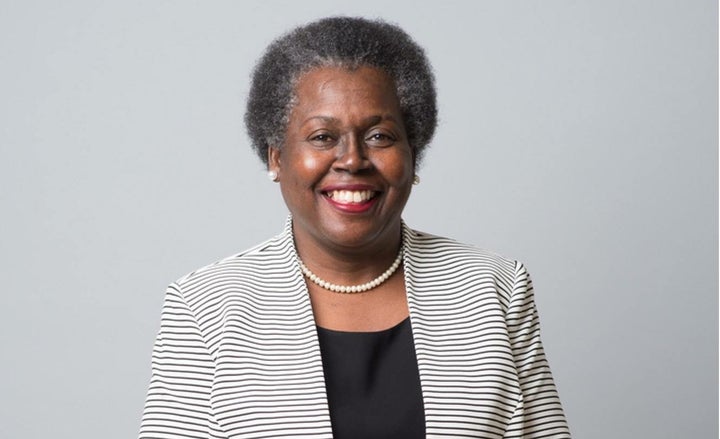 Clark's compassion is something she admitted has grown since she began preaching at Emanuel AME, commonly known as Mother Emanuel, in January. Her relatively new role, which made her the church's first female pastor, has helped to identify her as a leader for both a community and a congregation that have experienced many emotions since the massacre rocked Charleston and other cities around the world.
"It's all been a whirlwind," Clark said of her experience as pastor at Mother Emanuel. "It's been filled with moments of joy, moments of sadness, and it's stretched me as a leader. I guess I'm more compassionate now than I've ever been before."
To mark the one-year anniversary, Clark and the rest of the Charleston community will hold a 12-day commemoration to honor those slain. As part of that string of services, Clark will deliver a special memorial sermon on Friday as she stands in a pulpit that was formerly reserved for Rev. Clementa Pinckney -- a well-admired state senator in South Carolina who was one of the victims tragically shot and killed during Roof's racially-motivated act of terrorism.
Clark said she personally knew Pinckney, as well as some of the eight other men and women who died that day. Their names were: Tywanza Sanders, Cynthia Hurd, Rev. Sharonda Coleman-Singleton, Myra Thompson, Ethel Lance, Rev. Daniel Simmons, Rev. DePayne Middleton-Doctor and Susie Jackson.
"Oddly enough, about a week before he died, [Pinckney] and I had a very extensive conversation," Clark said. She recalled how the two met just a week before he died to plan for an annual conference in South Carolina. "Our bishop was retiring and we wanted his last series of conferences to be his best. We did everything we possibly could to compare notes."
"As a matter of fact, two days after he was massacred, we were to talk again and continue to share notes," she added.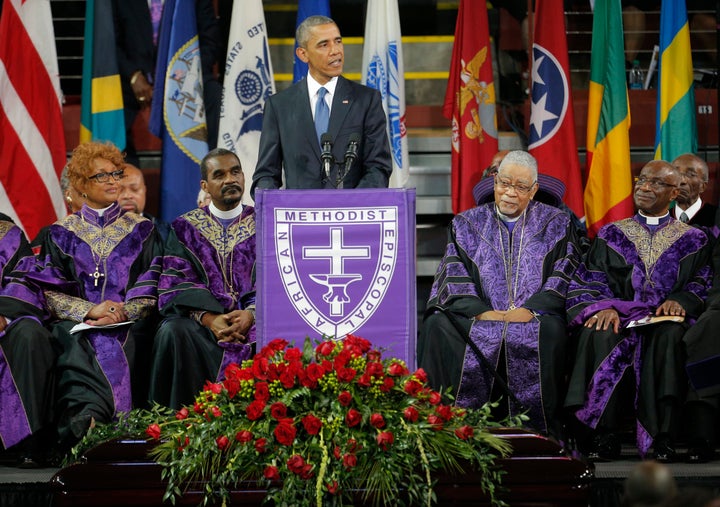 Pinckney and Clark shared much in common. Prior to moving over to Mother Emanuel, Clark was a pastor at another historical black church just two hours away in Sumpter, South Carolina. She expressed deep praise for Pickney and she said she'll never forget the lessons on life and leadership that he instilled in her.
"I want to continue what he and I talked about: Doing the best at all times," she said. "And so everything I do, every sermon I preach, every appointment I accept, I give it my best."
Through her preaching and spirit of forgiveness, Clark said she hopes she has been able to bring some sense of comfort and calm to those who seek her guidance, especially churchgoers who frequent Mother Emanuel.
"The congregation as a whole, we've bonded in many ways. We've grown," Clark said of how church members have coped with the tragedy. "The congregation is very resilient. Yes, we do grieve, yes, we do cry, but yes, we do laugh as well."
"The community has stood with us and we're standing with the community and we're all growing together," she added.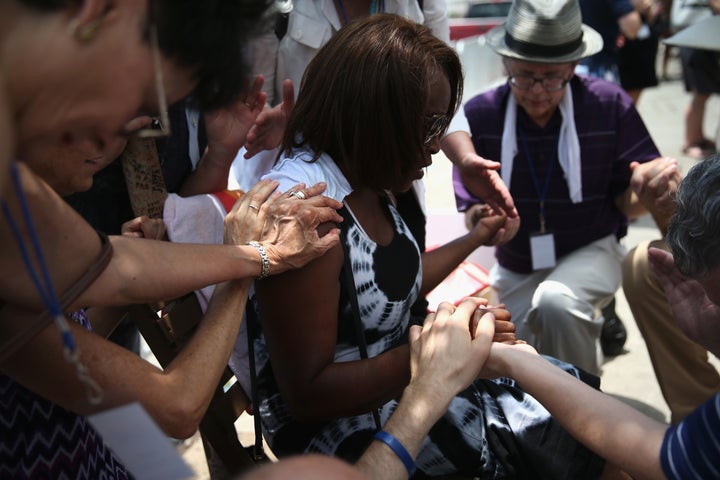 As part of that growth, Clark has made a stronger commitment to use the church as a venue to host discussions on important topics effecting the community, such as the effects of racial gun violence and ways America can better achieve racial unity. Recently, she said the church hosted a screening of an episode from the "Roots" remake, which was followed by a panel discussion that explored racial issues both past and present.
Clark, along with her other efforts, has also helped to create a series of sermons titled "Voices of the Valley," which will conclude on Friday the 24th with an event that she said will allow for community members to openly mourn those killed in the church massacre. She hopes the steps the church is taking will help to create a healthier, ongoing dialogue around race in America.
""The congregation is very resilient. Yes, we do grieve, yes, we do cry, but yes, we do laugh as well.""
"That helps us not just as a black race, not just as a white race, but as a human race, that we can talk and discuss and find ways to learn to live together, learn to love each other and yet respect that diversity," she said. "Racial unity is important not just because I happen to serve as pastor but because I am a citizen of the world. I think the world needs to...figure out where we are and where we need to go -- and collectively, we need to go there."
Clark credits her courage and resilience to "God's amazing grace."
"I have no idea how things are done," she said. "But I just know that every day, He guides me, He leads me, and we're moving forward."
As we mark the one year-anniversary of the Charleston massacre, and continue to mourn those killed in Orlando, it's important we never forget the innocent and beautiful lives America has lost to gun violence and calculated acts of bigotry and hate.
"I'd like to say to the world, thank you for loving us, thank you for caring for us, and caring about us," Rev. Clark said of the support she, the congregation and the community have received from millions around the world. "Thank you for never forgetting us."
Before You Go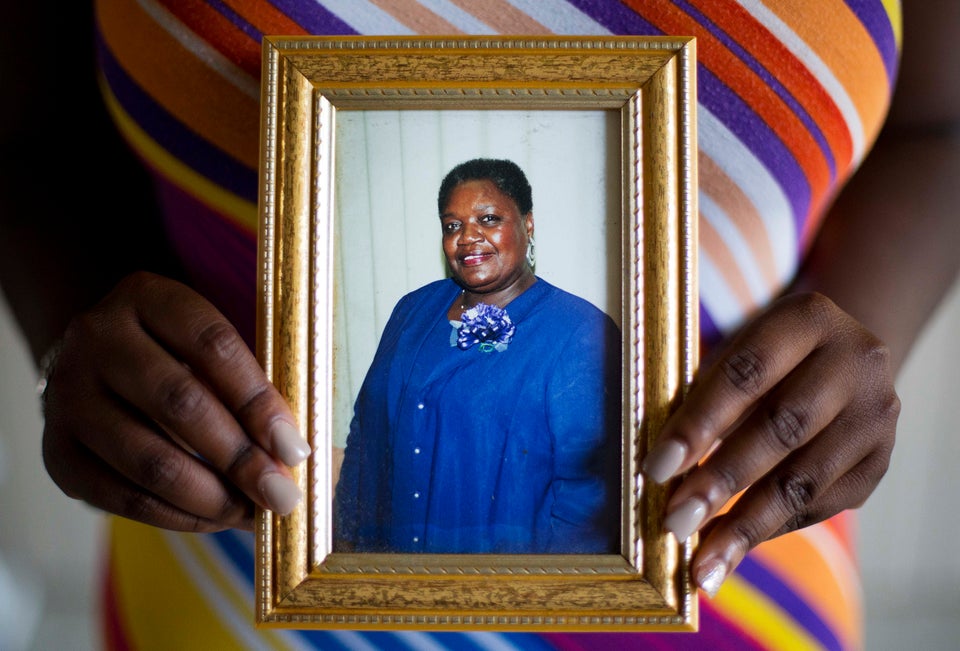 Charleston Church Shooting Victims
Popular in the Community